Canadian Arrest Warrant for 'Chinese Warren Buffett'
January 6, 2010 3:16 pm Last Updated: October 1, 2015 9:00 pm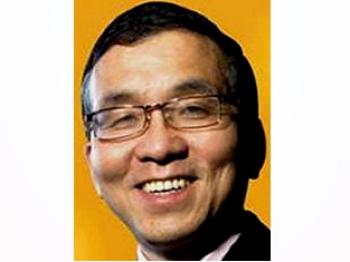 TORONTO—Toronto Police on Wednesday issued a Canada-wide arrest warrant for Weizhen Tang, alleging he defrauded investors of roughly $30 million through a Ponzi scheme.
It is the latest blow for Tang, who previously described himself as the "Chinese Warren Buffett."
Police detective Gail Regan told NTDTV on Wednesday that Tang was supposed to appear before the police on Dec. 29, 2009, but did not show up.
Canada's Globe and Mail newspaper quoted an e-mail exchange with Tang in which he admitted to being in "China and Asia," but denied hiding from authorities. Tang said he would return to Toronto for a hearing in February.
Tang's lawyer said Tang went overseas after securities authorities in Canada and the United States banned him from trading last year. He is said to be trying to earn back the money he lost investors.
Toronto Police now say that between 2006 and 2009, Tang defrauded more than 100 victims in his scheme, which reportedly required investors to shore up a minimum $150,000.
Police say the victims are spread across the United States, Canada, and China. Previous accounts have said the victims are predominately ethnic Chinese.
Tang was a celebrity of sorts among Chinese overseas. He was hailed in several Chinese-language newspapers in Canada and held close ties with the Chinese consulate in Toronto, boasting of the funds he spent to organize pro-Beijing events.
He presented himself as someone who would help Chinese immigrants succeed in an unfamiliar system.
"The majority of Chinese refrain from trusting others," Tang wrote last year on his blog. "On the rare occasions when we must, however, we are ever plagued by feelings of worry and suspicion. Many of us fear that someone might covertly make profit from us, or even cheat us. What we do not seem to understand is that we ourselves will not be able to make money if we stop others from doing the same."
Tang's influence and charisma helped him gain the trust of investors, say those who knew him.
In March, the Ontario Securities Commission banned Tang from trading. In April Tang was hit with civil charges from securities commissions in Ontario and the United States alleging trading violations. His assets were frozen on both sides of the border.
In June, the OSC laid 12 charges of securities fraud against Tang in provincial court.
In November, with the support of 42 of his investors, Tang appealed to the court to lift the ban on his trading, promising to win back the lost funds. The court denied his application on Dec. 10, 2009.
Tang did not appear in person at his last hearing with the Ontario Securities Commission. It was then that his lawyer said he'd gone overseas to make money.
Tang has said he did nothing illegal and says he has not profited from the loss of his investors.
Tang did not answer phone calls from The Epoch Times Wednesday afternoon. This newspaper was unable to reach Tang's lawyer, Loftus Cuddy, at the time of this report.
Additional reporting by Maggie Ma.