Researchers at NASA's Johnson Space Center (JSC) are carrying out lab-scale experiments to create tiny space-time warps with an aim to eventually achieving "Star-Trek"-style interstellar space travel.
According to the Alcubierre warp drive theory, proposed by Mexican physicist Miguel Alcubierre in 1994, a spaceship could travel faster than light inside a bubble of negative energy that deforms the space-time continuum, compressing it in front of the craft and expanding it behind.
Harold "Sonny" White, from JSC's advanced propulsion physics laboratory Eagleworks, attended the 100 Year Starship Symposium in Houston on Sept. 14 to present his lab's findings.
White's team is testing out mathematical equations relating to the physics of cosmic inflation using an instrument called the White-Juday Warp Field Interferometer, which uses a laser to create little warp bubbles.
"We've initiated an interferometer test bed in this lab, where we're going to go through and try and generate a microscopic instance of a little warp bubble," White said, according to a July article in Roundup, JSC's biweekly publication.
"And although this is just a microscopic instance of the phenomena, we're perturbing space-time, one part in 10 million, a very tiny amount."
Future spacecraft may be able to meet the laws of these mathematical equations. To date, our best efforts in interstellar flight are summed up by Voyager 1, a high-energy vessel that has been traveling for around 33 years, and is believed to finally be reaching the edge of our solar system.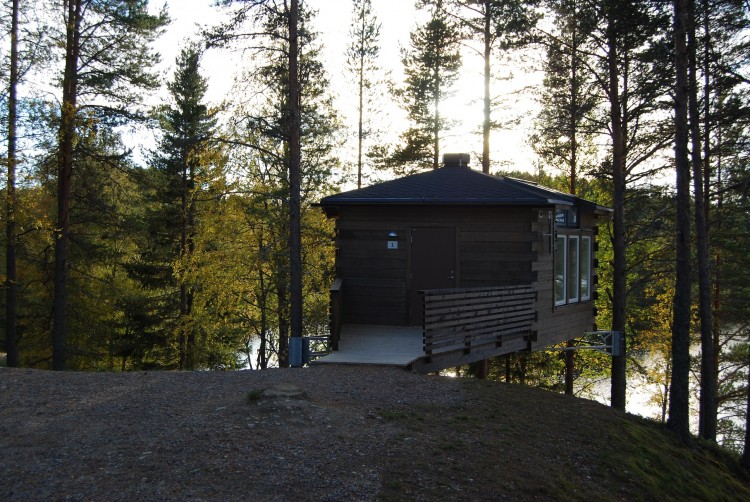 "Nothing that we've launched will catch up with it or has comparable energy levels," White said. "But if you wanted to predict how long it would take to get to the nearest star system, like Alpha Centauri, it would take around 75,000 years to get there."
However, Alpha Centauri is only 4.3 light-years away. The British Interplanetary Society found in the 1970s that for a robotic probe to travel about 6 light-years to Barnard's Star within 50 years, a 54,000-metric-ton spacecraft would be required comprising 92 percent fuel.
"When somebody comes with this study result telling me it takes 54,000 metric tons to go and do something interstellar within 50 years, that just tells me we need to be looking at some other loopholes in physics to see if we can find some other ways to make it a little bit more tractable," White said.
The researchers hope to reduce the amount of energy needed for interstellar travel by optimizing the warp bubble thickness into more of a rounded doughnut than a flat ring, and oscillating its intensity to reduce the stiffness of space-time.
"The math would allow you to go to Alpha Centauri in two weeks as measured by clocks here on Earth," White said. "So somebody's clock on board the spacecraft has the same rate of time as somebody in mission control here in Houston might have."
"There are no tidal forces, no undue issues, and the proper acceleration is zero. When you turn the field on, everybody doesn't go slamming against the bulkhead, (which) would be a very short and sad trip."
The idea of a space warp can be compared to raisins baking in bread.
"When you put dough in a pan there's little raisins in the bread," White explained. "As you cook the bread, the bread rises and those raisins move relative to one another."
"That's the concept of inflation in a terrestrial perspective, except in astrophysics it's just the actual physical space itself that's changing characteristics."
White is hopeful that we may be able to "boldly go" into a warp-speed experience in this lifetime.
"We're trying to do something locally so that we compress the space in front of us and expand the space behind us in such a way that allows us to go wherever we want to go really fast while observing the 11th commandment, 'Thou shall not exceed the speed of light,'" he said.
The Epoch Times publishes in 35 countries and in 19 languages. Subscribe to our e-newsletter.