The Taal volcano in the Philippines erupted on Sunday and prompted warnings of a so-called "volcanic tsunami" as numerous villagers were evacuated in the vicinity, according to officials.
A volcanic tsunami might take place in caldera lakes such as Taal Lake when water is displaced due to rising magma, said the Philippine Institute of Volcanology and Seismology.
"Eruptive activity at Taal Volcano Main Crater intensified as continuous eruption generated a tall 10-15 kilometer (6-10 mile) steam-laden tephra column with frequent volcanic lightning that rained wet ashfall on the general north as far as Quezon City," the agency said in an alert. The volcano is located about 40 miles from the capital, Manila.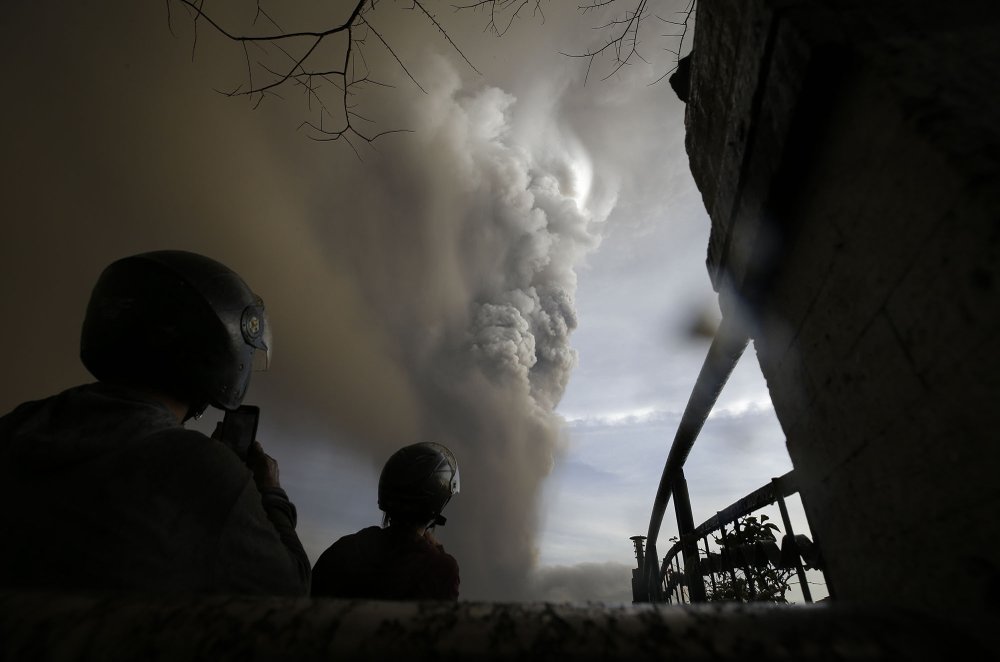 The agency said that residents on Taal Volcano island needed to be evacuated. About 6,000 people reportedly live on the island.
"Areas in the general north of Taal Volcano are advised to guard against the effects of heavy and prolonged ashfall. Civil aviation authorities must advise aircraft to avoid the airspace around Taal Volcano as airborne ash and ballistic fragments from the eruption column pose hazards to aircraft," the agency wrote.
The Institute of Volcanology and Seismology raised its alert level for Taal Volcano to a four out of five. An official told The Associated Press that a "hazardous eruption" may occur again at the volcano over the coming days.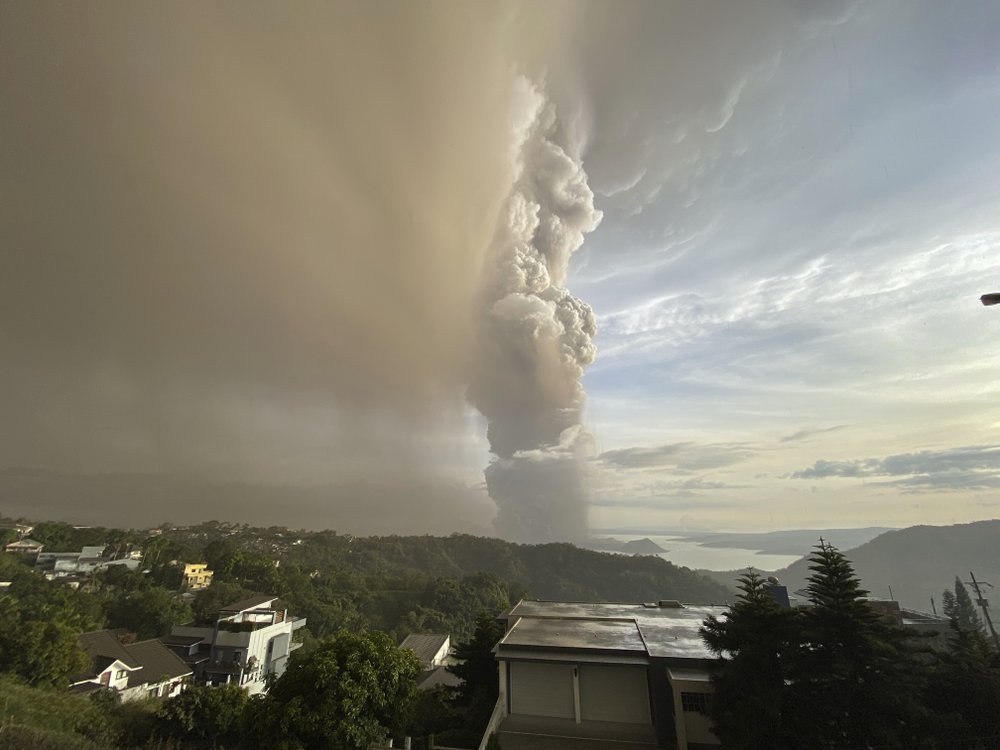 Tens of thousands of locals were evacuated from nearby areas, AP also reported.
"We have asked people in high-risk areas, including the volcano island, to evacuate now ahead of a possible hazardous eruption," Renato Solidum, the chief of the volcanology institute, told the news agency.
Manila was also affected by the eruption as fallen ash covered the runways of the city's international airport on Sunday, prompting authorities to suspend flights due to the ash, the Civil Aviation Authority of the Philippines said.
Taal, which is one of the smallest volcanoes on Earth, is among a few dozen active volcanoes in the country. The entirety of the Philippines is located along the "Ring of Fire," a seismically active region that encircles the Pacific Ocean, stretching from Southeast Asia up to Japan and Russia's Far East before jutting to Alaska and the western coasts of the United States and South America.