A parolee with a series of criminal convictions was arrested after killing a Texas officer execution-style.
Robert Solis, 47, was arrested and charged with the capital murder of Harris County deputy Sandeep Dhaliwal, the Harris County Sheriff's Office said late Sept. 27.
Video from the dashcam of Dhaliwal's vehicle showed the deputy walking away from Solis's vehicle after conducting a routine traffic stop.
"It looked to just be conversational, there was no combat, no arguing, just looked like a routine traffic stop that we conduct every day," Harris County Sheriff's Office Maj. Mike Lee told reporters on Friday. "At some point, the deputy shut the driver's door, the driver remained in the car, deputy Dhaliwal walked away to return to his patrol car."
That's when Solis exited his car, brandishing a gun and running up behind Dhaliwal, shooting him several times.

The suspect "caught him by surprise" and shot the deputy in the back of the head "in a cold-blooded manner," Sheriff Ed Gonzalez said at a press conference, describing the murder as "ambush-style."
Gonzalez said Dhaliwal was the first Sikh law enforcement officer in the sheriff's office, calling him a "pioneer."
Solis had an active parole violation warrant for an aggravated assault with a deadly weapon dating back to January 2017, authorities said.
Lee told KTRK that deputies looked at the dashcam video to see what the suspect looked like and found him inside a store about a quarter of a mile away.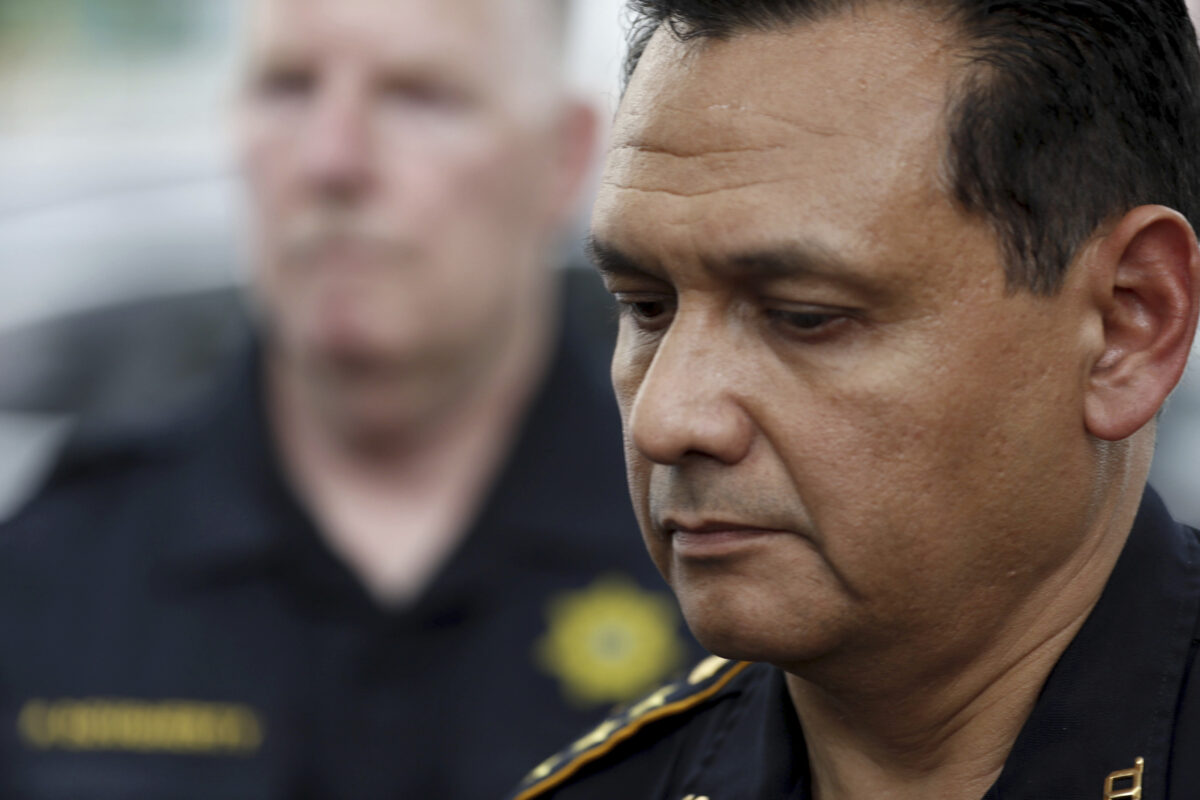 "A deputy observed that he looked a little nervous and put him in custody, and that did turn out to be our shooter," Lee said.
"I believe it was a suspect, he has a lengthy criminal history, on parole, probably knew he was going to go back to jail and did not want to go back to jail," added Lee when asked about a possible motive. "It was senseless."
According to KHOU, Solis was sentenced in 2002 to 20 years in prison for kidnapping his son and shooting a man. He was released after serving 12 years of the sentence.
Harris County court records show a series of charges, including driving with a suspended license, assault, and driving while intoxicated.
A woman who was believed to be a passenger in Solis's car was also arrested. She has not been identified as of yet.
A judge denied Solis bond early Saturday.
"The nature of the allegations involved in this case and the manner at which the murder was carried out indicate to me that Mr. Solis is a severe and immediate danger to the community at large," the judge said.