Facebook's parent company, Meta Platforms, extended its losses on Feb. 7, dipping more than 5 percent as the fallout from a rough earnings report continues.
In its fourth-quarter report, the social media giant formerly known as Facebook last week confirmed earnings of $3.67 per share, down from $3.88 in the same period in 2021. Earnings also fell short of the market estimate of $3.85 per share. However, sales surged to $33.67 billion, up from $28.1 billion from the year-earlier period, and topping the median forecast of $33.4 billion.
Profits totaled $10.3 billion in the final three months of 2021, down 8 percent from 2020 and below analysts' expectations.
The tech titan forecast its first-quarter revenue in the range of $27 billion to $29 billion, with Wall Street penciling in $30.15 billion.
Industry observers purport that the company is going through a broad array of challenges that could weigh on growth in 2022 and beyond.

Falling User Growth
For the first time in its 18-year history, daily active users (DAU) declined, falling to 1.929 billion in the three months ending in December 2021.
Although the userbase has remained strong across the Meta ecosystem, such as WhatsApp and Instagram, experts contend the decrease in DAUs isn't a surprising trend.
User growth on the Facebook app has stagnated in recent years. Its core user base is getting older, the website lacks new countries for expansion, and the social network is failing to attract or retain the imperative younger demographic.
Last year, a researcher at the company reported in an internal memo that the number of U.S. teenagers on the Facebook application tumbled by 13 percent in 2019.
The Facebook report further discovered that the user production rate and the number of messages sent have fallen considerably.
The document forecast that teenage users plunged by as much as 45 percent over the next two years, while young adults aged 20 to 30 would slip by 4 percent.
"People have a lot of choices for how they want to spend their time, and apps like TikTok are growing very quickly," Meta CEO Mark Zuckerberg said in last week's earnings call.
The Social Network Universe
In recent years, the social media landscape has ballooned, giving consumers more choice, particularly among the younger demographic.
Snapchat recorded its first quarterly net profit as revenue climbed 42 percent to $1.3 billion in the October-to-December period of 2021. However, the figure that many market analysts are monitoring is the number of daily users: 319 million.

The photo- and video-sharing platform has become immensely popular for teenagers under 16 for its privacy—the media content disappears in seconds—and the ability to share images to only a limited number of people chosen by the user.
Twitter is a powerhouse in the social media sector, amassing 396.5 million users, including approximately 206 million daily active users.
After several years of lackluster growth, the company witnessed a considerable jump in accounts in 2021. From serving as a venue for finding breaking news to going through several important design changes, Twitter has become the comeback kid, with stock rallied to an all-time high of about $80 in early 2021 before falling more than 37 percent in that span.
Chinese ByteDance-owned TikTok has taken the social media world by storm, with 1 billion monthly active users, up from 133 million in 2018.
In 2020, TikTok overtook Facebook, WhatsApp, and Instagram as the most downloaded app in the United States and worldwide, with U.S. users spending on average more than 14 hours per month on the app.
LinkedIn is a premier networking arena for professionals.
After Microsoft purchased LinkedIn for $26.2 billion in 2016, the website has expanded its suite of tools beyond finding employment opportunities or recruiting potential employees. Today, it allows people to create content, share news, and "like" posts.
It's All About the Data
Meta confirmed in its latest earnings report that Apple's App Tracking Transparency feature is predicted to result in a $10 billion hit to sales.
"We believe the impact of iOS overall is a headwind on our business in 2022," Meta CFO Dave Wehner said on a call with analysts. "It's on the order of $10 billion, so it's a pretty significant headwind for our business."
Last year, Apple introduced the mechanism in iOS 14.5. It prevents app producers from tracking your information and selling it to advertisers.
Many businesses denounced the move, arguing that it would limit targeted and personalized ads for users and negatively affect businesses that use those ads.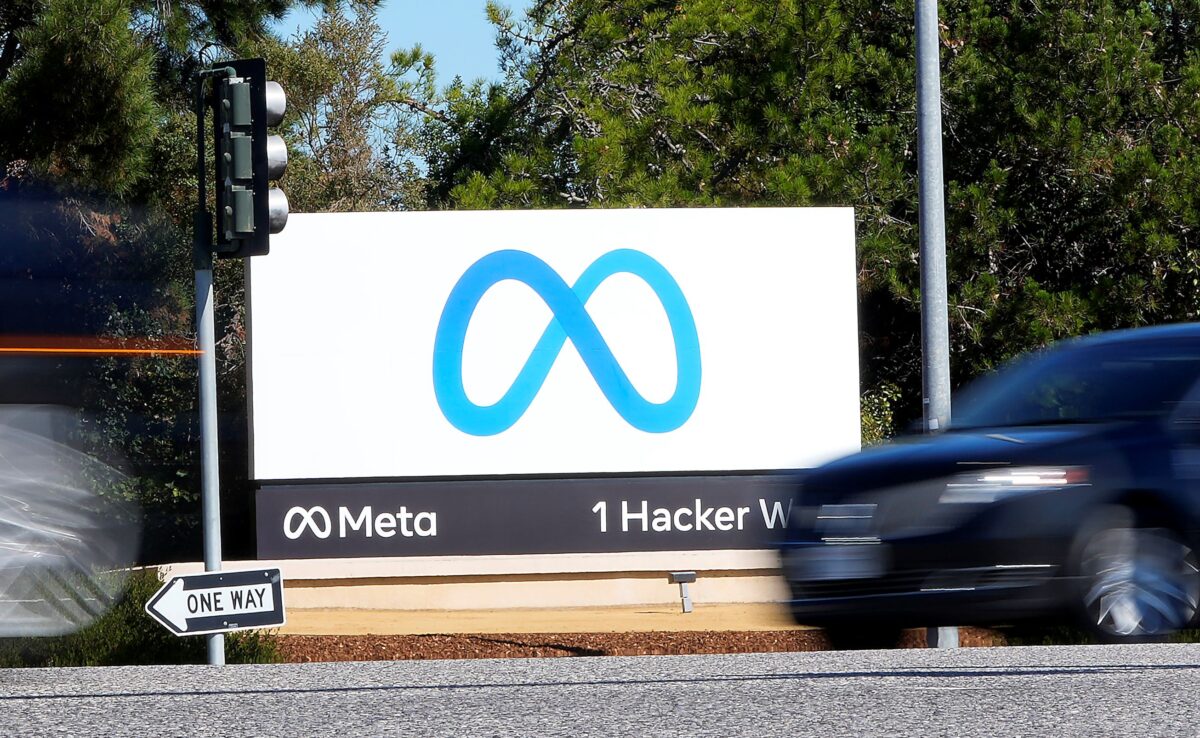 Meanwhile, Meta warned that it could shut down Facebook and Instagram in Europe over new legislation determining how European Union citizens' user data is transferred to the United States.
"If a new transatlantic data transfer framework is not adopted and we are unable to continue to rely on SCCs (standard contractual clauses) or rely upon other alternative means of data transfers from Europe to the United States, we will likely be unable to offer a number of our most significant products and services, including Facebook and Instagram, in Europe," the company said in a statement.
But European lawmaker Axel Voss likened it to "blackmail," writing on Twitter that "leaving the EU would be their loss."
Banking on the Metaverse?
When the company lost more than $200 billion in market capitalization, many analysts questioned if this has turned into the new normal for the tech juggernaut, a consequence of not releasing an innovative and unique product in years. But Zuckerberg has made it clear that he can turn the business around by investing in seven critical priorities, including artificial intelligence, community messages, privacy, and, most important of all, the metaverse.
However, some analysts are confident that Meta is still an attractive investment opportunity.
"We think Meta remains an attractive business," said Ali Mogharabi, a senior equity analyst at Morningstar, in a note. "Its core advertising business, with nearly a 50% operating margin, continues to perform well. While possibly lower ad prices (mainly for short-form video ads) and Apple's iOS changes may hurt ad revenue growth more than we initially expected, we think these impacts will be short-term."