Walt Disney World in Florida announced it is closing amid the COVID-19 coronavirus pandemic.
"In an abundance of caution and in the best interest of our guests and employees, we are proceeding with the closure of our theme parks at Walt Disney World Resort in Florida and Disneyland Paris Resort, beginning at the close of business on Sunday, March 15, through the end of the month," the Walt Disney Company said in a news release on Thursday.
It came hours after California's Disneyland was closed down for the same reason.
— Disney Parks News (@DisneyParksNews) March 13, 2020
Disney Cruise Line confirmed it will suspend new departures starting Saturday until the end of March, while the hotels at both Walt Disney World and Disneyland Paris will stay open until further notice, according to the statement. Disney Springs at Walt Disney World will also remain open.
Disney said it will pay its staff during the closure period.
Meanwhile, Disney companies who are able to work from home are being encouraged to do so, including staff at Walt Disney Studios, Walt Disney Television, ESPN, and several other subsidiaries. It's not clear if ABC or ABC News will be affected.
Earlier in the day, Disney confirmed the closure of its Disneyland theme park in Anaheim, California.
"While there have been no reported cases of COVID-19 at Disneyland Resort, after carefully reviewing the guidelines of the Governor of California's executive order and in the best interest of our guests and employees, we are proceeding with the closure of Disneyland Park and Disney California Adventure, beginning the morning of March 14 through the end of the month," the company said in a statement.
Disney added: "The Hotels of Disneyland Resort will remain open until Monday, March 16 to give guests the ability to make necessary travel arrangements; Downtown Disney will remain open. We will monitor the ongoing situation and follow the advice and guidance of federal and state officials and health agencies. Disney will continue to pay cast members during this time."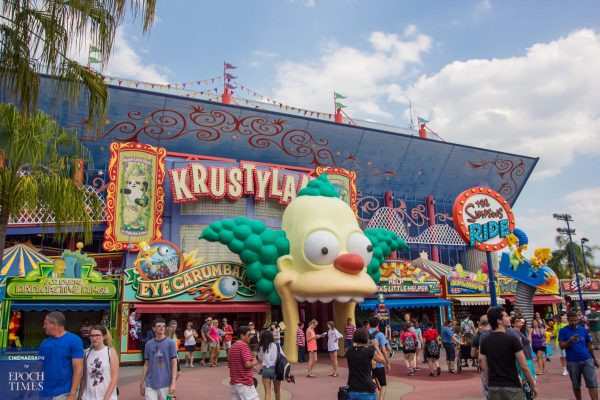 Hong Kong Disneyland and Tokyo Disneyland have been shut down for several weeks over COVID-19, which emerged last year in mainland China.
Universal Studios Hollywood announced Thursday that it would shutter to curb the spread of the virus from Saturday, March 14 until March 28. Universal CityWalk is still open to the public.
"The health and safety of our team members and guests is always our top priority. Out of an abundance of caution and in response to the guidance provided by the California Department of Public Health, Universal Studios Hollywood will temporarily close beginning Saturday, March 14. The theme park anticipates reopening on March 28 as we continue to monitor the situation," the theme park wrote.