Walmart, America's largest private employer, plans to hire hundreds more truck drivers in 2019 while boosting the pay of its current drivers.
Walmart added 1,400 truck drivers to its 2.3 million-strong workforce in 2018, joining the hiring boom that added over 2.6 million jobs to the economy that year.
Starting February, the company will also increase its drivers' per-mile rates and other pay, hiking the average salary to $87,500, Walmart stated in a Jan. 23 release.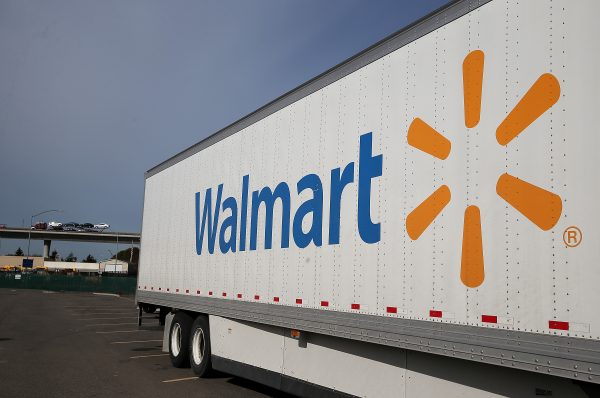 Walmart rolled out new "onboarding events" that include assessments, mentorship, and a faster hiring process.
"The revamped orientation initiatives have already cut in half the time between a candidate's initial interview and a mandatory driving assessment, expediting the time it takes to complete a new hire," the company stated.
"These hiring events are both improving the skill level of our candidates and enriching their onboarding experience," said Lori Furnell, Walmart's director of driver talent acquisition. "We're leaning heavily on the expertise of our Walmart road team and our certified driver trainers to grow our skilled fleet of professional drivers."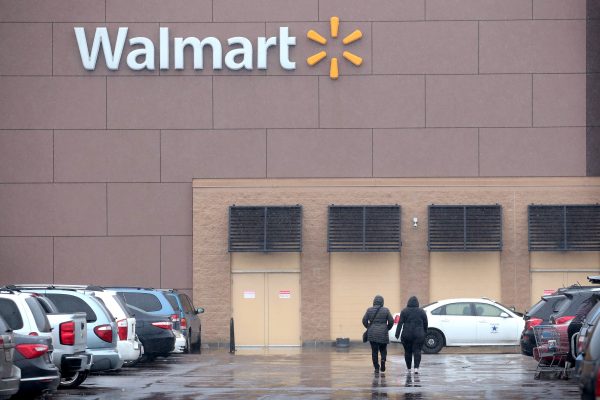 Job Market Still Hot
Companies have been under pressure to recruit and retain talent in the surging job market. Unemployment averaged 3.9 percent in 2018, the lowest since 1969.
Less than 200,000 Americans applied for unemployment benefits in the week ending Jan. 19, the least since 1969, according to the Bureau of Labor Statistics data. When adjusted for population, the jobless claims dropped to another historic minimum, below 61 per 100,000, breaking the record of a bit over 61 set just 18 weeks ago.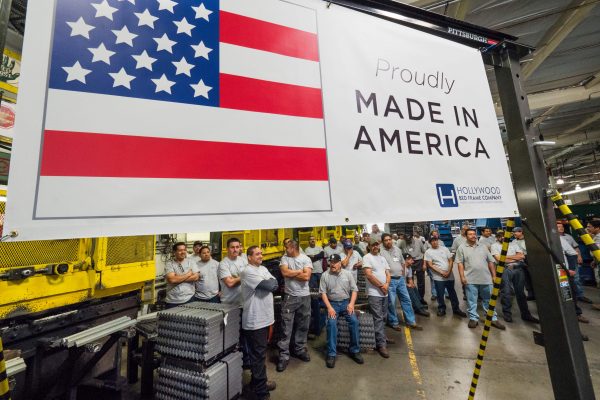 "If you're looking for good news on the economy, look no further than the labor market," said Jim Baird, chief investment officer at Plante Moran Financial Advisors in Kalamazoo, Michigan. "Growth may be slowing, but the overall picture for workers and those seeking work remains quite positive."
Economists polled by Reuters had forecast claims rising to 220,000 in the last week. The Labor Department said claims for California, Kansas, North Dakota, Virginia, West Virginia, and Hawaii were estimated because of the Martin Luther King holiday on Jan. 21.
About one-quarter of federal agencies have been shuttered since Dec. 22, impacting 800,000 government employees, with many working without pay and others furloughed. All workers will be paid retroactively when the shutdown ends.
President Donald Trump announced on Jan. 25 that he had reached a deal with Congress to reopen the government for 21 days, giving lawmakers a window to negotiate a bipartisan bill that would fund a wall on the southern border.
.@realDonaldTrump: "If we don't get a fair deal from Congress, the Government will either shutdown on February 15th again—or I will use the powers afforded to me under the laws and the Constitution of the United States to address this emergency. We will have great security." pic.twitter.com/aJ18sP3tcC

— The White House (@WhiteHouse) January 25, 2019
Economists expected the longest shutdown in history to push the unemployment rate above 4 percent in January as the furloughed workers would be considered unemployed.
The jobless rate rose two-tenths of a percentage point to 3.9 percent in December as the strong labor market conditions attracted some unemployed people back into the labor force.
Wall Street trading was mixed after U.S. Commerce Secretary Wilbur Ross said Washington and Beijing were a long way from resolving their trade dispute. The dollar was stronger against a basket of currencies, while prices of U.S. Treasuries rose.
Reuters contributed to this report.