Walmart Strike: Workers go on Strike in Paramount, Los Angeles
November 6, 2013 12:45 pm Last Updated: July 18, 2015 5:18 pm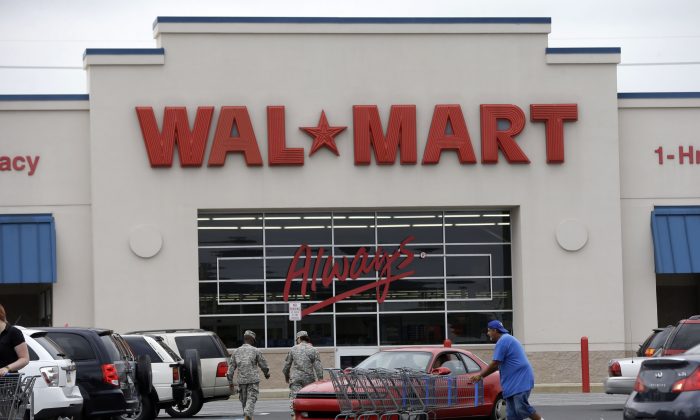 Wal-Mart workers in Los Angeles have gone on strike in Paramount, located within Los Angeles, Calif., on Wednesday morning, according to reports.
A number of workers walked off the job at a location in Paramount and another one in the Chinatown area, reported the Press-Telegram.
"When the customers come out and join us on this picket line, Wal-Mart will get the message that the customers aren't happy," Paramount Wal-Mart employee Martha Sellers told Salon.com. "That's my goal."
She added that "we are so understaffed that people are just leaving their baskets and walking out, because the lines are so long."
The strike is being commissioned by OUR Walmart, a non-union group that has ties with the United Food & Commercial Workers union, the Press-Telegram reported.
Strike organizers said that they want $25,000 per year pay for workers and better hours.
There was a one-day strike in Florida, with employees protesting insufficient hours.
Last year, during "Black Friday," nearly 1,000 Wal-Mart workers rallied outside stores.