Walmart announced Saturday that it will change its hours in response to the COVID-19 coronavirus pandemic, with the measure affecting all stores across the United States.
The retailer said all of its nearly 5,000 U.S. stores will be open between 6 a.m. and 11 p.m. until further notice.
The move will allow its employees to restock shelves as well as clean and sanitize stores. According to the firm, it noted that thousands of stores are already using the modified schedule.
Employees will be able to keep their regular daytime or evening shifts, Walmart said.
Starting March 15, Walmart stores and Neighborhood Markets will be open 6 a.m. to 11 p.m. until further notice. This will help ensure associates can clean and stock products. Stores operating under more reduced hours will keep current hours of operation. https://t.co/xw5GuNFQ0F

— Walmart (@Walmart) March 15, 2020
"I don't think any of us have been through an experience like this, and we continue to be amazed at what our people, whether in the stores or in the supply chain, are doing to make sure customers have what they need," stated Dacona Smith, Executive Vice President and Chief Operating Officer.
The new changes will go into effect starting Sunday, March 15.
"As we make this change, associates will continue to work the hours and shifts they are scheduled, and our supply chain and trucking fleet will continue to move products and deliver to stores on their regular schedules. As a reminder, we have a temporary COVID-19 emergency leave policy to support associates at this unprecedented time," Walmart wrote in a statement on its website.
The statement added: "To our associates, thank you for your incredible work during this time. I know it hasn't always been easy, but your entire Walmart family is so proud of what you are doing and the important difference you are making, both for your neighbors and for your country."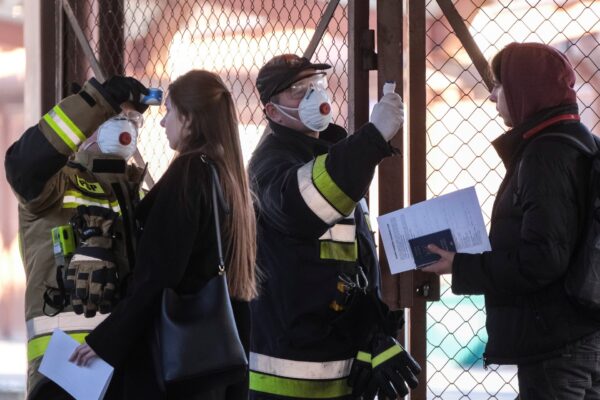 Other large U.S. grocery stores such as Publix, ShopRite, H-E-B, and Giant have changed their hours in recent days to deal with the virus outbreak.
And some non-grocery retailers including Urban Outfitters, Patagonia, and Nike have announced they will close all their U.S. stores to mitigate the spread COVID-19.
COVID-19 emerged last year in Wuhan, China, before spreading to more than 100 countries after the Chinese regime failed to stop the spread of the potentially deadly virus.