Walmart confirmed that it has hired more than 100,000 workers to deal with a surge in demand for items as millions of Americans have been told to stay at home.
The Arkansas-based company's executive vice president of corporate affairs, Dan Bartlett, said in an interview that the huge number of hirings were completed over the past three weeks. The store, like other retailers, has struggled to keep shelves stocked and fulfill online orders amid the (CCP Chinese Communist Party) virus pandemic.
"We'll easily hit the 150,000," he said on CNBC on Thursday. "We'll do an assessment to see if we need to do more."
Bartlett added a caveat, saying that most of the new Walmart jobs are temporary but about 10 percent to 15 percent are permanent.
Many of the new employees have come from hard-hit sectors and are using their new jobs to make money "until their traditional jobs come back online," he told the broadcaster. "People are keeping their eye on the horizon to see when industry and when the economy will crank back up," he said. "But in the meantime, they're providing a critical service, and we welcome them with open arms."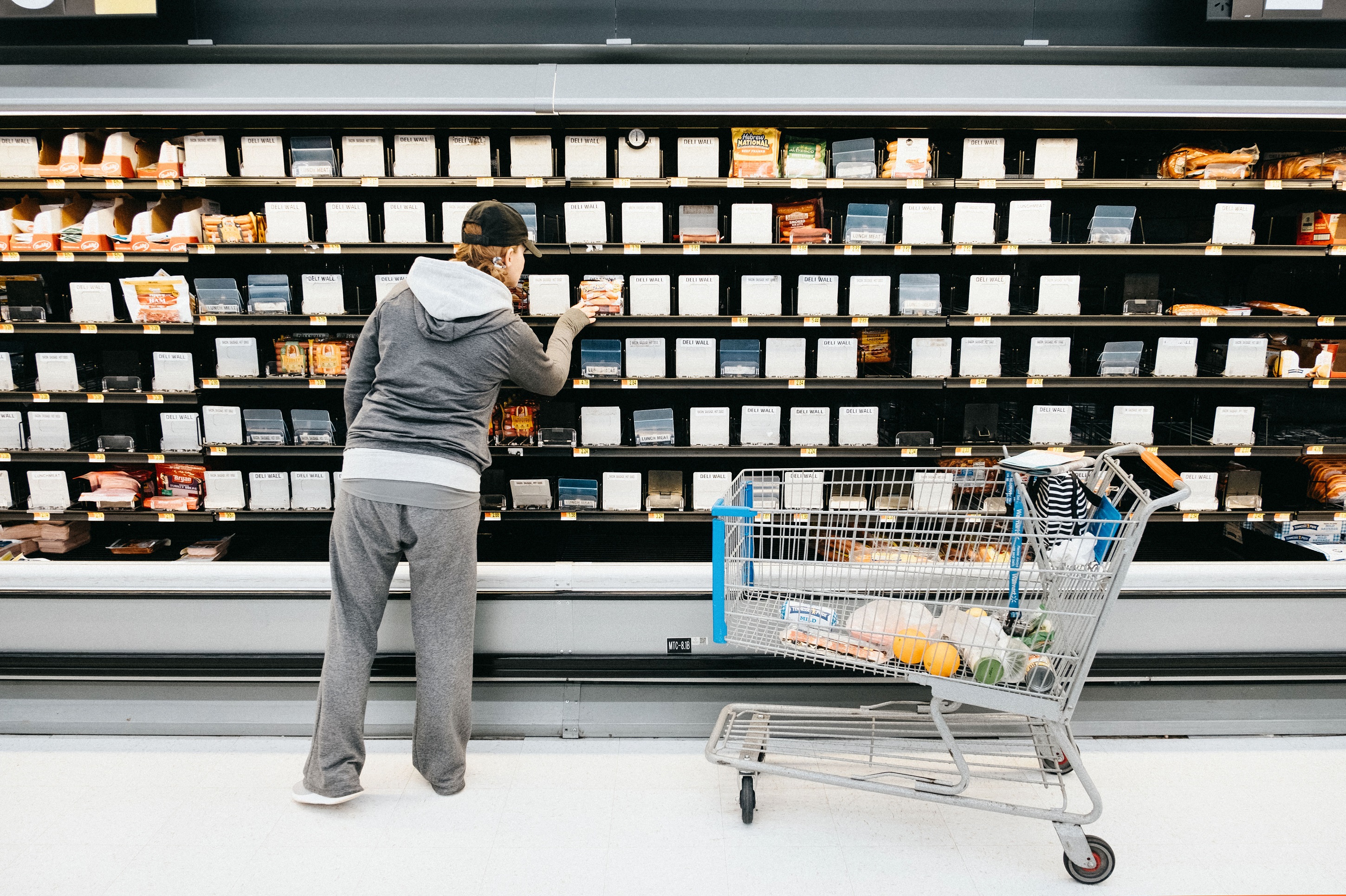 Governors across the country have issued stay-at-home orders affecting hundreds of millions of Americans, leading to the closure of nonessential businesses such as restaurants, gyms, salons, and entertainment venues in an attempt to curb the spread of the CCP virus, commonly known as novel coronavirus. Schools have also been shuttered, and at least a dozen states said they will remain closed for the remainder of the academic year.
Bartlett noted that hair color, beard trimmers, and sewing machines are now in-demand items.
"All the do-it-yourself types of items like hair coloring and beard trimmers are selling quite well," he said. "Sewing machines are flying off the shelf as well because a lot of people are selling and making their own masks at their house."
"It's not normal habits for people to shop that way, but we're getting better every day," he added. "Those types of lessons, which we'll clearly share with policymakers and others, are the types of things I think all industries across different sectors are going to have to adopt themselves to give the confidence people need to come back to work."
The CCP virus has a spike prompted millions of layoffs and furloughs. In the first week of April, another 6.6 million people claimed unemployment benefits, bringing total job losses in less than a month to nearly 17 million.
The loss of jobs has prompted Congress to pass a series of stimulus measures, including sending $1,200 checks to many Americans who are eligible. Some states will also start doling out an extra $600 per week to individuals who claim unemployment benefits in the coming days.