Walmart CEO and President Doug McMillon said that the company would respond to the recent mass shooting at an El Paso superstore but did not provide specifics.
In a note posted on LinkedIn, McMillon wrote, "We are a learning organization, and, as you can imagine, we will work to understand the many important issues that arise from El Paso and Southaven, as well as those that have been raised in the broader national discussion around gun violence."
"We will be thoughtful and deliberate in our responses, and we will act in a way that reflects the best values and ideals of our company, with a focus on serving the needs of our customers, associates, and communities," he wrote.
A gunman opened fire at an El Paso Walmart over the weekend, killing 22 people and leaving others wounded. A Walmart employee opened fire at a Walmart in Southaven, Mississippi on July 30, according to authorities, killing two people.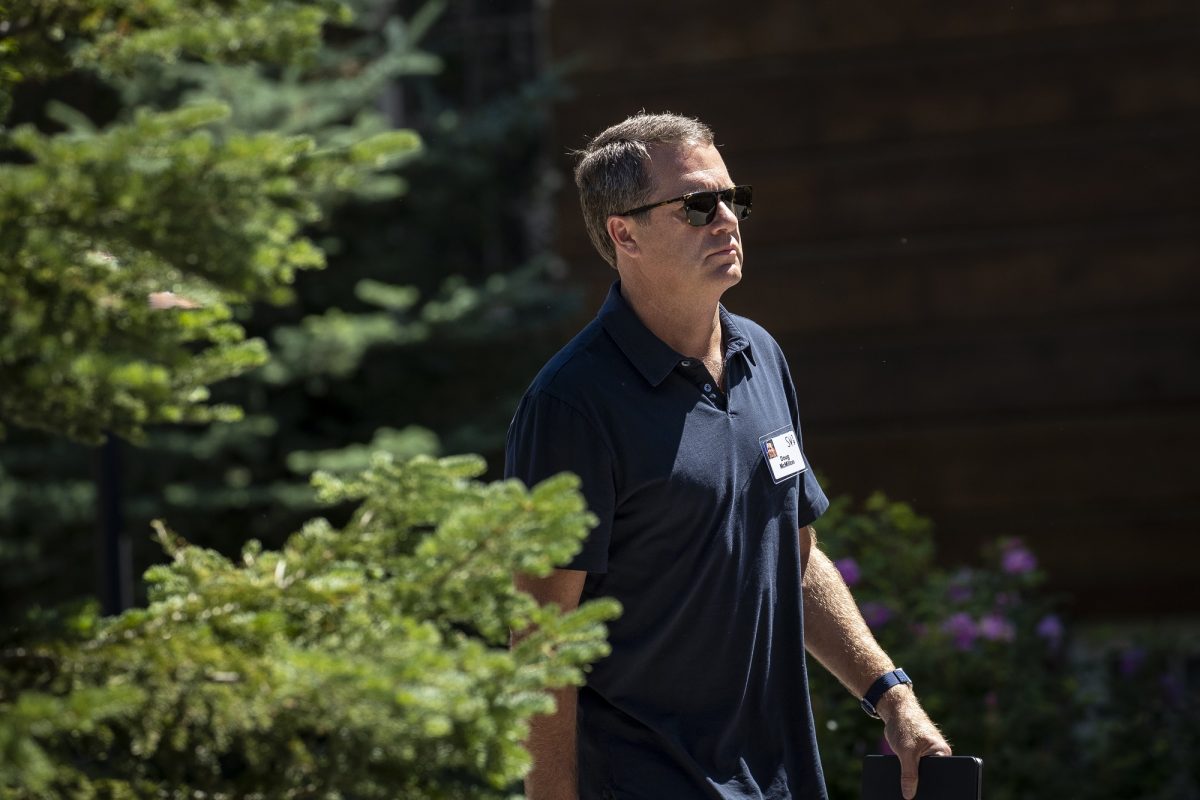 Walmart is one of the top retailers of guns in the nation. Earlier this year, it raised the minimum age to buy firearms from 18 to 21, following its 2015 policy ending sales of "modern sporting rifles," including AR-15s.
"Our heritage as a company has always been in serving sportsmen and hunters, and we will continue to do so in a responsible way," the company said in a statement.
After the El Paso shooting, a spokesman said that the company wouldn't stop selling guns or ammunition.
"Our focus has always been on being a responsible seller of firearms," spokesman Randy Hargrove told Bloomberg. "We go beyond federal law requiring all customers to pass a background check before purchasing any firearm."
"There's not been any directive to any stores around the country to change any policy," Hargrove added. "We're focused on supporting our associates, customers, and the entire El Paso community."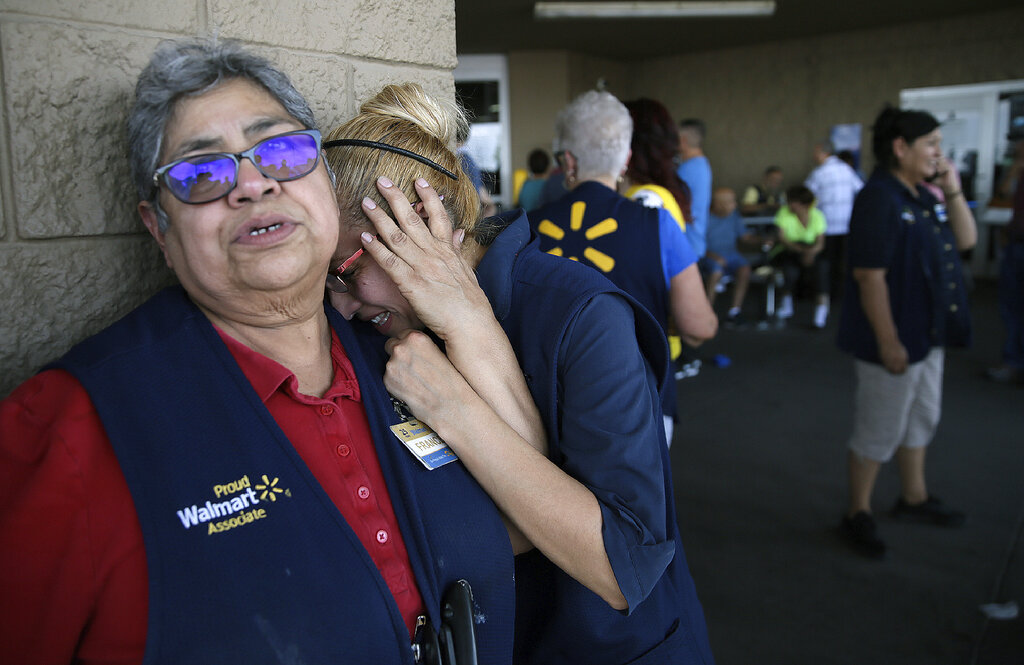 McMillon said in the LinkedIn note that he was in El Paso on Aug. 6 visiting with associates who lived through the shooting.
"We heard incredible stories of associates who made heroic efforts to get customers to safety. From our Store Manager, Robert, who was leaving the store and then ran back in when he heard the shots, to Gilbert and Lasonya, who helped dozens of customers to safety out the back of the store, to Mayra, who may have been the very first responder and did an exceptional job, bandaging wounds and helping customers escape," he wrote.
"I also got to thank Sarah and her team from the Sam's Club next door for the care they provided to customers. We heard story after story of courageous associates putting others ahead of themselves."
"When the worst happens, we counter with our best selves. We support each other, pray together, stand firm, and heal together. In so many ways, Walmart reflects the best of America—full of people from all walks of life going about the business of taking care of family and daily responsibilities, living their lives and chasing their dreams. We are proud to be woven into the American fabric as a place for all people, a community gathering place," he continued.
"As it becomes clearer that the shooting in El Paso was motivated by hate, we are more resolved than ever to foster an inclusive environment where all people are valued and welcomed. Our store in El Paso is well known as a tight-knit community hub for people in the region, where we serve customers from both sides of the border. I continue to be amazed at the strength and resilience that we find in the diversity of the communities where we live and work."