CBS, ESPN, Fox, and NBC could take a $200 million loss to their estimated $2.5 billion in NFL advertising earnings if NFL game ratings keep dropping. The Hollywood Reporter, citing Jefferies analyst John Janedis, suggested a 10 percent shortfall.
And Wall Street, the report stated, is taking notice of the NFL ratings drop—namely that there are fewer excuses for falling viewership than a year ago when Donald Trump and Hillary Clinton were campaigning for president.
Ratings on the NFL opening weekend had slid 12 percent over last year's opener, which was attributed to the recent coverage of hurricanes. However, the second weekend showed a 15 percent drop in viewership, THR reported. It comes after an 8 percent overall ratings slump.
"Since the NFL season opened Sept. 7, shares of NBC parent Comcast are off 9 percent, ESPN parent Disney has seen its stock drop 3 percent and shares of CBS are down 5 percent," THR wrote. "Only shares of 21st Century Fox have risen in that time frame, up 2 percent."
It doesn't just mean a fall in ad revenue, but a fall in stock prices at the networks, analysts say. The NFL is still the biggest draw on TV.
There's been much speculation as to why ratings are down: relatively poor play, poor quarterback play, poor offensive line play, too many penalties, and players' political protests that were sparked by ex-49ers quarterback Colin Kaepernick.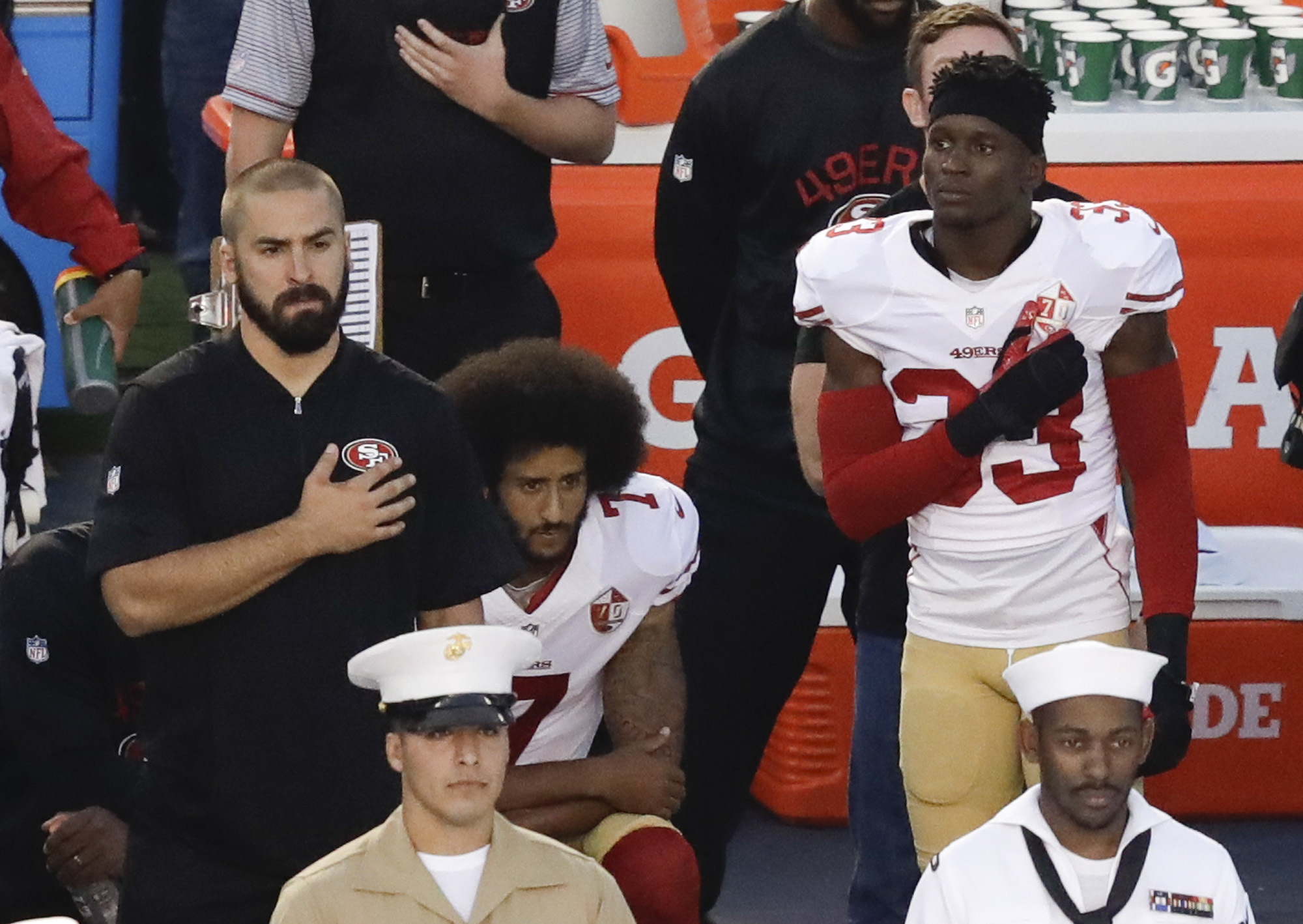 According to a new survey released by JD Power, as reported by ESPN, players' protests against the national anthem and the American flag were the main reason why fans watched fewer games last season.
"The pollster said it asked more than 9,200 people who attended either one football, basketball or hockey game whether they tuned into fewer games and why. Twenty-six percent of those who watched fewer games last season said that national anthem protests, some of which were led by Colin Kaepernick, were the reason," the report stated.