The government in Wales has announced that A-Level and GCSE pupils next year will not have to sit exams.
Education Minister Kirsty Williams on Nov. 10 said that in place of the exams, pupils will be graded through teacher-managed assessments in the classroom.
For pupils in England, the central government has said it will not follow suit, in line with an earlier pledge that exams will go ahead in the summer, albeit delayed by three weeks.
Williams said, "We remain optimistic that the public health situation will improve, but the primary reason for my decision is down to fairness; the time learners will spend in schools and colleges will vary hugely and, in this situation, it is impossible to guarantee a level playing field for exams to take place."
"We have consulted with universities across the UK and they have confirmed that they are used to accepting many different types of qualifications."
The head teacher's union welcomed the announcement but said that the measures could amount to "exams by stealth."
"It has been announced that pupils will still be given externally set and marked tests, just in the classroom," said Ruth Davies, president of school leaders' union NAHT. "We can't see how that isn't an exam."
Davies said they were awaiting further details, but worried it would be "exams in all but name."
The announcement comes as a report by the official education watchdog revealed that school closures have caused already-struggling children to regress.
"Some young children, who were previously potty-trained, have lapsed back into nappies, particularly those whose parents were unable to work flexibly," said Ofsted in a statement.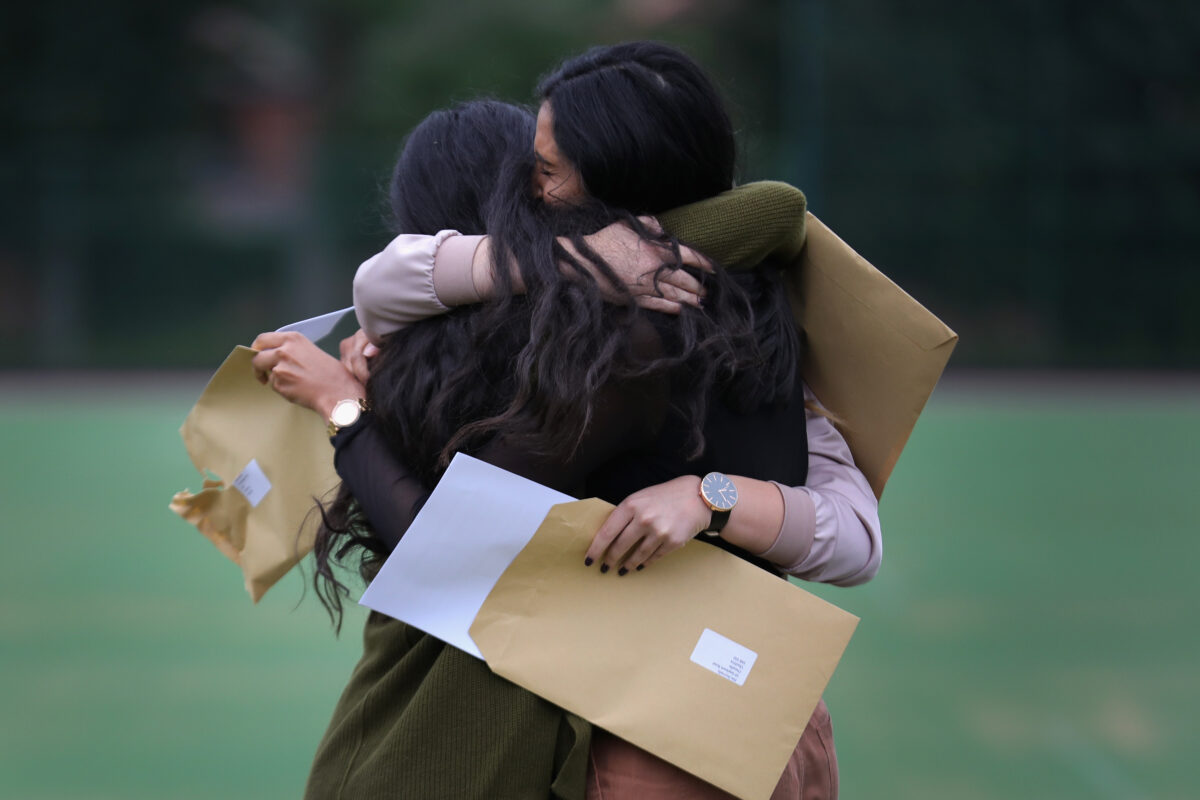 "Older children have lost stamina in their reading and writing, some have lost physical fitness, others show signs of mental distress, including an increase in eating disorders and self-harm."
In both England and Wales, schools have remained open during their separate second lockdown periods, despite pressure from some unions to close.
For pupils in England, UK Education Secretary Gavin Williamson said on Oct. 12 that most A-Level and GCSE exams will be held next year, although three weeks later than usual.
Contingency plans will also be drawn up over the next six weeks to handle any potential disruptions to the students' exam process.
Williamson says no further changes will now be made to the curriculum, which had been pared and adjusted in some subjects to compensate for the effects of the CCP (Chinese Communist Party) virus, commonly referred to as the novel coronavirus.
"Exams are the fairest way of judging a student's performance so they will go ahead, underpinned by contingency measures developed in partnership with the sector," Williamson said in a statement.
"Students have experienced considerable disruption and it's right we give them, and their teachers, the certainty that exams will go ahead and more time to prepare."