Wales announced on Friday that following the rapid spread of a new variant, its schools and colleges will stay closed until the mid-February half term unless numbers of CCP virus cases drop significantly.
"We are taking this action today because this new variant is far more infectious and is leading to increased numbers of people being hospitalized," Education Minister Kirsty Williams told the BBC.
"Schools and colleges have been safe and secure environments throughout the pandemic and that continues to be the case," she said.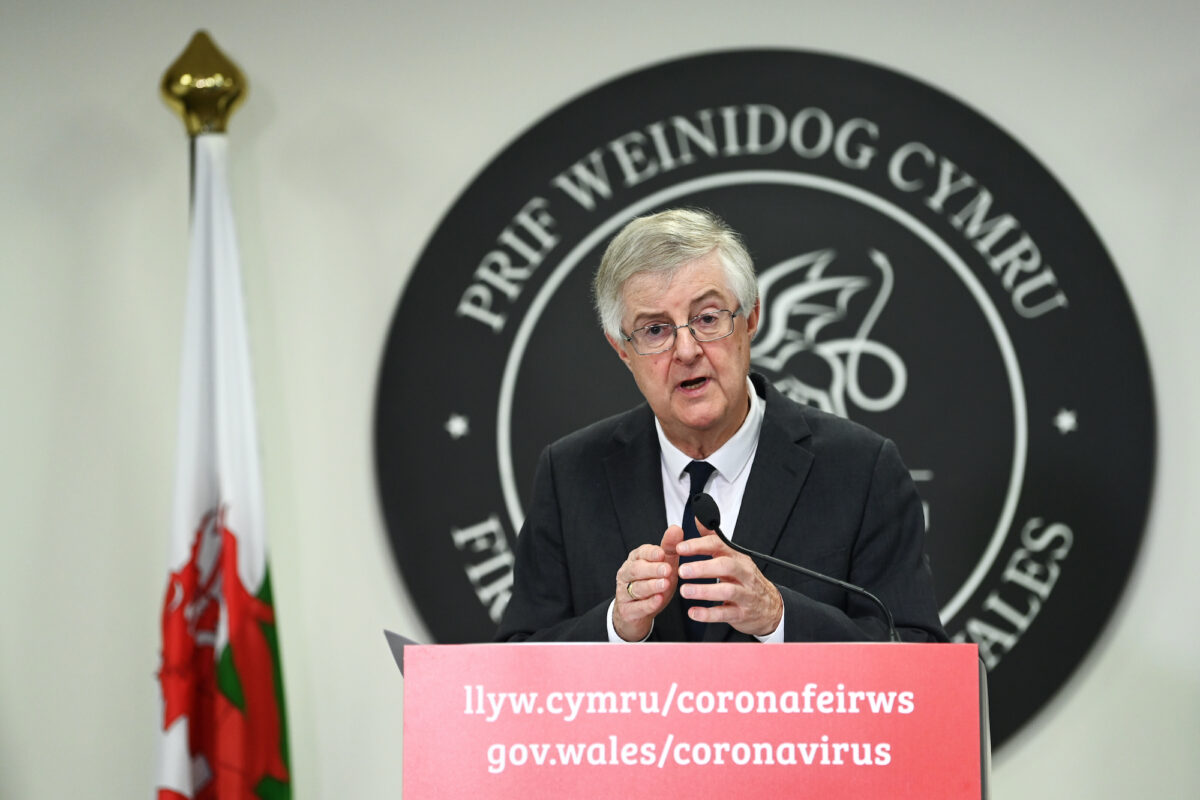 "However, the latest TAC [Technical Advisory Cell] report is clear on education's contribution. We know that school and college settings can contribute to wider social mixing outside the education environment and, right now, we all have to play our part in suppressing this virus," she added.
With some exceptions for the children of key workers and vulnerable pupils, learning for schools and colleges in Wales is already online and the whole of the country has been under its highest alert level of restrictions since Dec. 20 last year following a surge in cases.
Remote Learning
Williams said remote learning would now continue until half term unless a review on Jan. 29 shows the transmission of the virus has substantially reduced.
Wales teaching union, the NASUWT, which on Jan 2 demanded that learning go online has now called for all teachers and education staff in Wales to be prioritized for a CCP (Chinese Communist Party) virus vaccine so that children can get back to school.
Somewhat in contrast to Williams' remarks that schools are safe environments, the union said in a statement that with "rates of virus prevalence amongst school staff between 3–4 times higher than the prevalence rate for adults," staff are more likely to be infected.
NASUWT's General Secretary, Patrick Roach, said that "It is in the national interest that all teachers and education staff are prioritized in the roll-out of the Coronavirus vaccines."
"Teachers and education staff are unable to practice social distancing from their pupils and few are provided with essential PPE as part of their day-to-day roles," he said.
He also said that to prevent further disruption to children's education, "tougher control measures will be needed to ensure workplace safety."
The current virus-related rules for Wales are very similar to those for Scotland and England where schools are also closed and people must stay at home unless they have a "reasonable excuse" to leave like for essential shopping or services or to go to work if they cannot do so from home.
The guidance for Wales, however, currently says people can go out "as often as you like to exercise, as long as you do so alone or with members of your household or support bubble (and/or a carer)," whereas in England guidance limits that to just once daily.
As of Dec. 8, almost two million cases of the CCP (Chinese Communist Party) virus had been recorded in the UK. While records show that almost half of those have recovered, 78,508 deaths from the disease have been reported.
Ahead of a briefing to the Welsh government on Friday, Wales' First Minister Mark Drakeford told BBC Radio Wales that because "The pandemic has reached a significant point" restrictions to stem the spread of the virus would be further toughened in key areas.