WASHINGTON—A new report has found that at least 3,100 noncitizens were registered to vote in 13 so-called sanctuary cities.
The report, titled "Safe Spaces," was published on Aug. 27 by the Public Interest Legal Foundation, an Indiana-based public-interest law firm devoted to election integrity.
"Few sanctuary jurisdictions use systems established to actively detect unlawful registrations already in existence," the report said. "None verify claims of citizenship during voter registration."
In the jurisdictions examined by report authors, the data suggests that legal immigrant noncitizens who were registered to vote "overwhelmingly exceeded" illegal immigrants registered to vote.
The only noncitizen voters that the foundation discovered were green-card holders who were applying to become citizens or had received a jury summons—and therefore had to answer questions about whether they had ever registered to vote, or had voted.
Other types of visas don't require the immigration officers to ask about voting, and therefore this population of noncitizens isn't detected in voter fraud research. It's not a stretch, though, to assume other noncitizens could also be registered and voting.
"One thing is clear, aliens are getting on the rolls, aliens are voting, and in sanctuary jurisdictions, they aren't being prosecuted for doing so," the report said.
Motor Voter
Most of the illicit voter registrations can be attributed to the National Voter Registration Act of 1993, more commonly known as "Motor Voter," which was signed into law just months after former President Bill Clinton took office and took effect in January 1995.
The act was designed to make it easier for Americans to register and vote, as well as to protect the integrity of the electoral process and maintain clean voter rolls.
Critics say the first part is working, but not the second.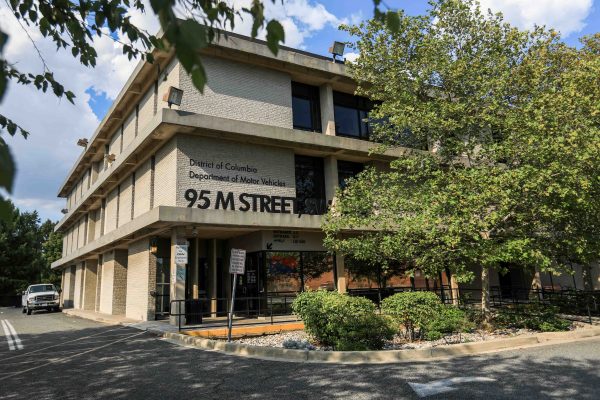 The NVRA requires each state to offer voter registration to anyone who applies for a driver's license, but doesn't require proof of their eligibility to vote. Usually, it's simply a tick-box question on the driver's license form asking if the applicant is a citizen.
"If a noncitizen checks 'Yes' to the citizenship question in any setting, they are simply enrolled without any further verification, even if they presented a Green Card or foreign passport to identify themselves at the time of registration," the report said.
Along with its driver's license application form, the Washington Department of Motor Vehicles website says that as of June 26 this year, "if eligible, when you complete the application, you will automatically be opted in to register to vote unless you select to decline."
The form says false registration is subject to a fine of up to $10,000 and/or up to five years in prison. However, the Safe Spaces report said immigration authorities have obtained "assurances from state prosecutorial authorities that aliens who had been registered and voting would not be prosecuted."
The report's authors said attempts by various states to "require registrants to provide documentary proof of citizenship during registration for federal elections have, thus far, been thwarted by lawsuits brought by left-leaning groups."
Casting Fraudulent Votes
In San Diego County, 41 percent of the 264 individuals who reported that they were ineligible to vote had cast at least one ballot while on the voter rolls, according to the report.
"In San Diego County, the average noncitizen sat undetected on the rolls for an average of 5.9 years, during which time, he or she remained free to cast a ballot without any additional check on eligibility," the report stated.
One San Diego County man, R. Picos, admitted his voting history during his naturalization process. He had cast votes in 10 elections, from a 1998 gubernatorial general election through to the 2008 presidential primary election.
The Safe Spaces report said documents show Picos first registered to vote in San Diego County in 1998 and his registration was completed with the assistance of a third party. The citizenship question was left blank.
San Francisco County has gone a few steps further than other sanctuary jurisdictions—since July this year, the county began allowing legal and illegal immigrants to vote in school board elections.
"Opponents of sanctuary policies may share fears of illegal aliens casting ballots while proponents of 'welcoming communities' often push openly for suffrage among legal and illegal immigrants," the Safe Spaces report says.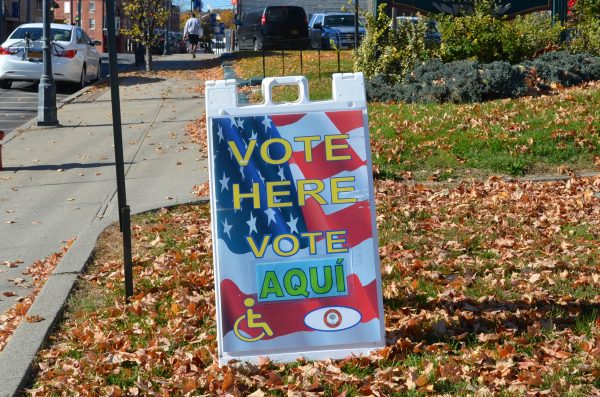 Clean Voter Rolls
President Donald Trump established the Presidential Advisory Commission on Election Integrity in May 2017, but subsequently disbanded it on Jan. 3.
During one of the commission's hearings on Sept. 12, 2017, Robert Popper, director of the Election Integrity Project at Judicial Watch, testified. Popper was responsible for enforcing the NVRA at the Department of Justice between 2005 and 2008.
He said the NVRA goal of ensuring clean voter roles hasn't been met. States and counties are responsible for removing in a timely manner inactive and ineligible voters, those who have moved, and those who are deceased.
Popper pointed to a 2012 Pew report that found "approximately 24 million—one of every eight—voter registrations in the United States are no longer valid or are significantly inaccurate."
Pew also found that more than 1.8 million deceased individuals listed as voters, and approximately 2.75 million people who were registered in more than one state.
"As federal courts have acknowledged, the fact that a county has a registration rate exceeding 100 percent is strong circumstantial evidence that that county is not conducting a reasonable program of voter list maintenance," Popper said in his testimony.
Popper said a more recent study, undertaken by Judicial Watch in July last year, found a "pervasive failure by state and county officials to fulfill the voter list maintenance obligations imposed by the NVRA."
He said the existing NVRA should be enforced, and by doing so, would enhance integrity in the electoral system and possibly restore some faith in it.
Popper pointed to several studies and polls that point to a distrust in the American electoral system, including a 2016 Rasmussen poll, which reported that only 41 percent of those polled believe "American elections are fair to voters."
A Gallup poll in the same year found that 69 percent of individuals polled didn't have confidence in "the honesty of elections," while 30 percent said they did.
Noncitizens Removed From Voter Rolls
As published in the Safe Spaces report by the Public Interest Legal Foundation on Aug. 27, using data from 13 jurisdictions.
Fairfax County, Va.: 1,334


Middlesex County, N.J.: 346

Chesterfield County, Va.: 321

Philadelphia, Penn.: 317

San Diego County, Calif.: 264

Chicago, Ill.: 232

Arlington, Va.: 145

Essex County, N.J.: 107

San Francisco County, Calif.: 28

DeKalb County, Ga.: 11

New York City, N.Y.: 6

Riverside County, Calif.: 6

Ocean County, N.J.: 3