Sen. Chris Murphy (D-Conn.) used an absentee ballot to try to vote in a Nov. 5 municipal election but the vote wasn't counted because he was labeled an "inactive" voter.
Murphy, 46, and his family moved to Washington shortly after he was elected to the U.S. Senate in 2012. The family sold their home in Cheshire in September. Murphy registered to vote in Old Lyme, where his parents live.
Cathy Carter the Republican Registrar of Voters in Old Lyme, told the Connecticut News Junkie that the office sent Murphy a notice asking for confirmation of the registration but the notice was returned by the U.S. Postal Service with no contact information.
A number of people were moved to the inactive voter list for failing to respond to the notice, Carter said.
"Sen. Murphy was issued and cast an absentee ballot in the most recent election, but it wasn't counted on election day because, unknown to the Senator, he was temporarily labeled inactive due to a failure to receive a follow up card from the registrar," Jamie Geller, Murphy's communications director, told the Hartford Courant.
"It's discouraging my vote didn't end up counting," Murphy told the News Junkie website. "I've learned a lot about active and inactive voters."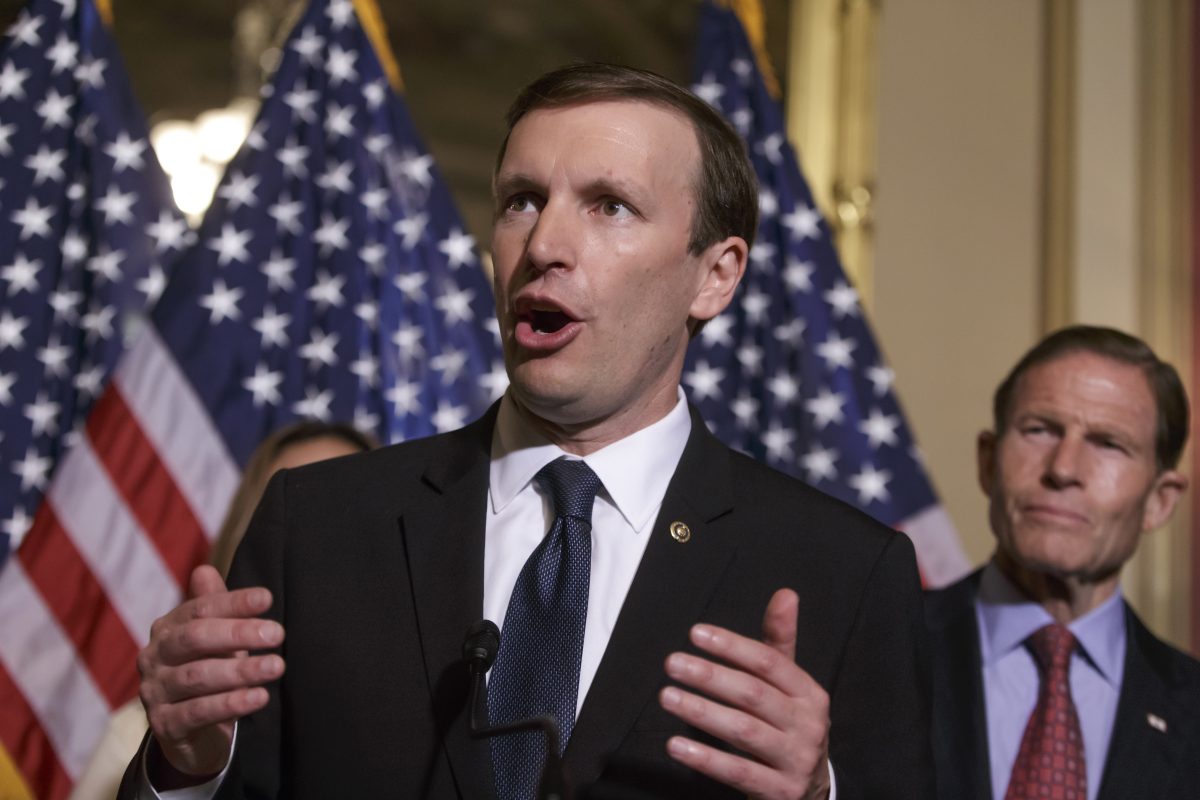 He said he is looking for a house to buy in the state. Murphy's official Senate website still lists his residence as Cheshire, CT.
"There's no question that Chris Murphy is a Connecticut resident and is qualified to represent our state in the U.S. Senate," Democratic Party Chairwoman Nancy Wyman said in a statement.
The U.S. Constitution requires senators inhabit the state they will represent on the day they're elected but doesn't outline where the members of Congress live during their terms.
"Senator Murphy isn't violating the Constitution, which only requires candidates to 'inhabit' the state where they are running "when elected" which has been interpreted to mean "on Election Day.' First, 'inhabitance' requires less than 'residency' which can have specific, and sometimes strict, requirements," Douglas Spencer, professor of constitutional law at the University of Connecticut Law School, told the Middletown Press. "Second, there is no requirement that Senators inhabit their states during their terms of office, so long as they are an inhabitant on Election Day."
Gellar, the spokeswoman, added: "Chris and his family are temporarily living between family homes in Old Lyme and Wethersfield, but have spent most time in Old Lyme which is where he and [his wife] Cathy are registered to vote. That said, Chris and his family go back and forth between DC and Connecticut regularly, like many senators with young children."