When we recently sat down with David Carroll, national sales manager—Volvo Car Canada Ltd. in their freshly renovated corporate offices, Volvo Cars were headed for their fifth consecutive year of record retail sales after posting a double digit 11.8 percent sales growth in October 2018, compared with the same month last year. In fact, this represents the thirty-seventh consecutive month of year-over-year sales growth for the Chinese-owned Swedish-based brand.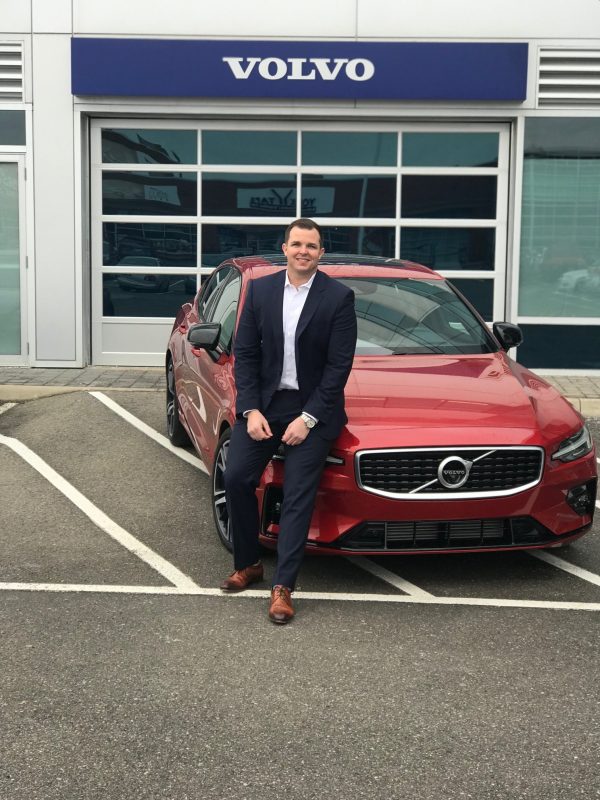 To state that Volvo has been on a roll in recent days would be an understatement. Long known for building safe, dependable vehicles, Volvo can now see and hear additional adjectives and superlatives being heaped upon the brand, especially regarding their forward-looking design and engineering process. In fact, since famed German auto designer Thomas Ingenlath came on to the Volvo executive team, the automotive world and consumers alike really appreciate the new style and elegant approach each vehicle conveys.
As Mr. Ingenlath once stated in an interview, "Volvo's style is a blend of simplicity that is not mainstream—it has a very strong appeal, and we have to balance that with the very obvious need to sell cars. Simplicity is something we strive for in many areas, but carefully considered elements of intricate detailing can make a "simple" design sing and make a statement."* This approach, initiated by Mr. Ingenlath has been further nurtured by British car designer, Peter Horbury.
It would appear that Volvo, for a niche marketer and manufacturer is managing to grab headlines with bold statements and innovation—addressing the future and the bottom line—with confidence.
Just last year a pronouncement was made that garnered positive attention. Volvo Cars planned on taking a bold lead with electrification in the auto industry: in fact, they were the first major premium car brand to commit to a hybrid or full-electric powertrain for all new models launched in 2019. As Mr. Carroll and other Volvo executives have paraphrased, Volvo will drive the automotive sector forward, and will improve the quality of the air in our cities and increase Volvo's success as a business. "Let's not forget that part of that statement includes a commitment by 2025 to offer 50 percent of Volvo Cars' sales volume to be fully electric! Globally, our target is one million new, Volvo-branded electrified cars on the road by 2025!"
Not satisfied with being perceived as an industry leader committed to a general reduction in the reliance of carbon-producing fuels and using cleaner technology when available to sustain this ultimate zero emissions mission, Volvo continues to surprise with additional offers, always with the intent of simplifying the process of car ownership to customers who have indicated a desire to have available a complete service that removes surprises and guesswork in the costs of owning and driving a Volvo automobile—Care by Volvo.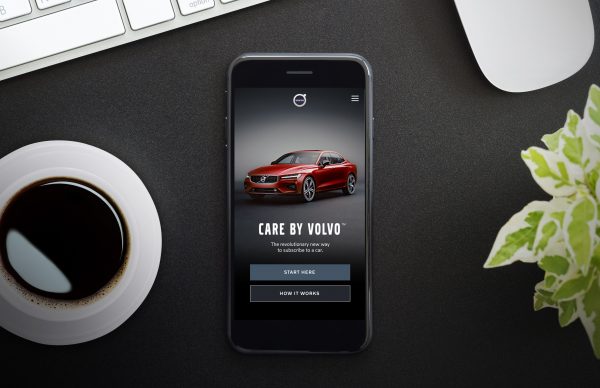 This evolutionary process in the car ownership lifespan is an extremely bold step forward and one which Mr. Carroll feels will be of interest to a select group of loyal Volvo customers—and may also appeal to new acquisition customers who demand much from their premium luxury vehicle—including peace of mind, thanks to this unique service.
"Volvo owners help us improve many things about Volvo ownership. As important as the position of a knob on a dashboard for an improved ergonomic feature might be, understanding consumer wants and desires ranks way up there."
"We can all agree that technology continues to change what it actually means to own a car or SUV: our team of customer-first strategists developed a subscription-based programme that puts the complete experience—from ordering a new vehicle to taking delivery and using it daily in the hands of a new or existing Volvo customer. Well, technically and literally that's more like at their fingertips!"
"Care by Volvo is a 24-month subscription plan with an option to upgrade to a new Volvo any time after the first 12 months and removes some of the uncertainty surrounding owning a vehicle. It is able to address almost everything associated with owning a car and reduces much of the anxiety from sudden surprises."
"But that's not all," stated Mr. Carroll. "Care by Volvo also includes complete professional factory-scheduled maintenance, wear-and-tear protection, appearance protection, road hazard protection, and the ability to upgrade the service every 12 months."
"The only caveat? You pay for your own gas and insurance. Pretty much everything else is covered. How much? For $949 plus tax per month, customers may enjoy a worry free experience."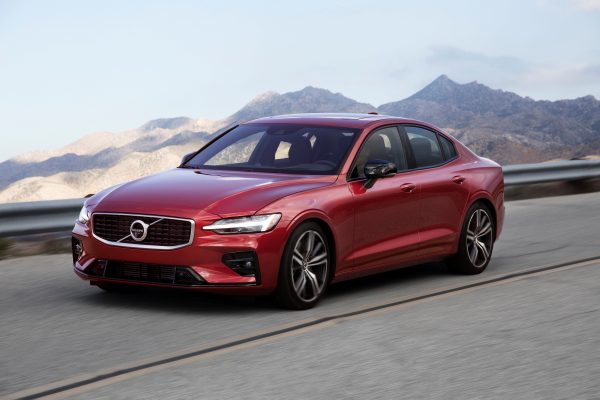 Volvo Cars believes strongly that the traditional model of ownership needed to be challenged. Today, for a brand new V60 luxury estate wagon or the S60 sports sedan, a consumer may, with a few clicks on a smartphone, order one of these two vehicles on-line in a fraction of the time usually associated with a lease or purchase. Care by Volvo is a monthly subscription service that provides the monthly cost of owning the car, including, but not limited to winter wheels and tires, winter tire installation and storage, 24/7 roadside assistance and even concierge service.
This is another example of Volvo's commitment to engage their customers with a short- and long-term view toward the ultimate customer experience through Volvo ownership.
*Automobile, November 2016
David Taylor is a Barrie, Ontario-based independent writer, producer, and editor.