Designing and building cars for an ever-demanding consumer is a challenge every automobile manufacturer must meet—especially if the intent is to introduce new vehicles to a global market. While this approach is not a question of presenting a car or SUV that meets every single lowest common denominator, those OEMs who make the commitment have much higher goals. One such manufacturer is Volvo.
We recently met up with Mary McNeill, marketing director of Volvo Car Canada Ltd. at their Canadian HQ in Richmond Hill, Ontario to talk about Volvo's latest entry into a burgeoning global market—the brand new, available in dealerships in Canada commencing April 2018, the 2019 Volvo XC40.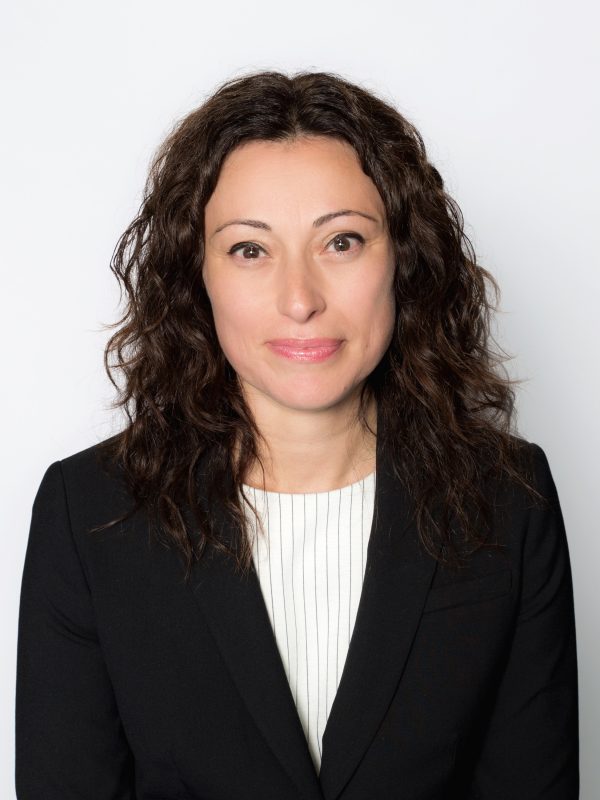 With a now seemingly ubiquitous reputation for safety and solid manufacturing, under the guidance of renowned and respected design maven Thomas Ingenlath, Volvo is releasing a new generation of cars at a rapid pace, proving to the world that they can compete in almost all categories.
CMA (Compact Modular Architecture) is the second new global platform Volvo has launched since being bought by Zhejiang Geely Holding Group (Geely) in 2010. The first was its Scalable Product Architecture (SPA) that underpins such models as the now popular full-size SUV, the XC90, and the S90 premium sedan. "The 2019 Volvo XC40 is," stated Ms. McNeill, "the very first global vehicle Volvo is introducing built upon the CMA platform. This innovative new platform promises and delivers advanced technologies in the areas of connectivity as well as the refined driving dynamics you'd expect from a premium, luxury offering." The CMA platform will underpin all of Volvo's future small cars including plug-in hybrids and all-electric models.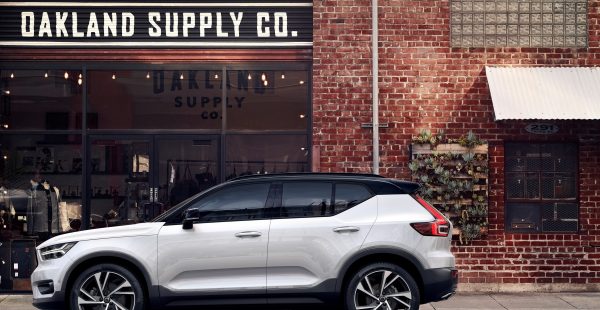 Introducing the New XC40
The XC40 will be the third and smallest member of Volvo's totally refreshed SUV line-up. In a bid to make an impact Volvo promises it'll be a "distinctive" member of its SUV family which will appeal to and engage a new demographic to the brand, the all-important 25–39 consumer. "Canada will be shipped the XC40 T5 AWD, equipped with Volvo's T5 Drive-E powertrain and all-wheel-drive in both Momentum and R-Design trims," according to Ms. McNeill. With an anticipated entry price of  $39,500, including destination fee, Volvo now has an all-round, multi-purpose opportunity for anyone cross-shopping BMW X1, Mercedes-Benz GLA 250, Lexus NX, and Audi Q3 luxury utility vehicles, and others—including higher-end optioned out trims for Toyota's RAV4 and Honda's CRV. "The XC40 will break down previous barriers and can offer informed consumers a good-looking luxury premium, feature-laden utility vehicle at an appealling price."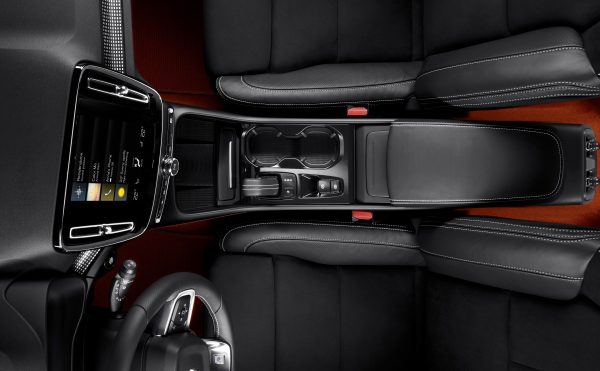 In Canada, the XC40 will arrive equipped with Volvo's T5 Drive-E powertrain and all-wheel-drive in both Momentum and R-Design trims. What's more, the 2.0-litre, turbocharged four-cylinder engine will deliver 248 horsepower and 258 lb.-ft. of torque.
Furthermore, the XC40 should not be considered a compromise to the best-selling full-size XC90 or even its slightly smaller XC60 "sibling". Nothing could be further from the truth. As with all Volvos, the XC40 is loaded with Volvo's entire suite of safety features including City Safety with vehicle, pedestrian, cyclist, and large animal detection with auto braking. Lane-keeping and on-coming lane mitigation, driver alert control, and post-impact braking are also included. In addition, a 360-degree camera system to assist during low-speed moves in tight quarters, adaptive cruise control, Pilot Assist semi-autonomous functionality, and blind-spot information system are available as an optional package.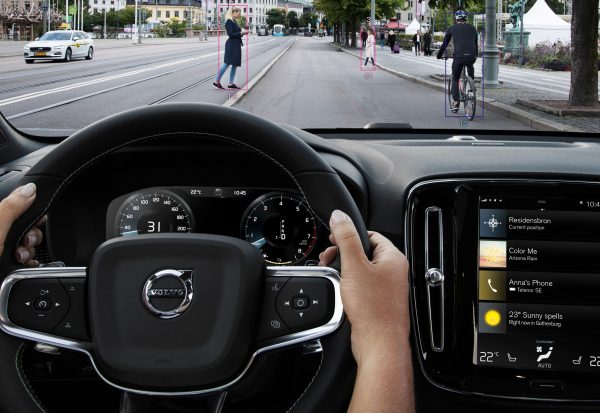 Overall, the XC40 takes a decidedly more youthful and even sporty approach to its styling—both inside and out. Dimensionally it's smaller than both the aforementioned XC60 and 90, yet this Volvo has an abundance of well-thought out smart storage features which can make life less complicated, including door bins large enough for a tablet or even a laptop computer. Plus, there is a unique foldout takeaway hook to accommodate that order of sushi picked up on the way home which will help avoid annoying and messy spills!
Care by Volvo
Ms. McNeill was also able to confirm that "Care by Volvo", a likely short-term subscription-type service announced at the Los Angeles Auto Show in November, will provide customers the ability to opt-in to a comprehensive package for the 2019 XC40 compact crossover for a flat monthly fee. In Canada, Volvo has yet to conform pricing. The intent is to offer interested customers a flat, inclusive monthly fee. Subscribers will get a XC40 T5 AWD and coverage for insurance, scheduled maintenance, and wear-and-tear items. As Ms. McNeill describes it, "It's a surprising departure from the typical car-buying model."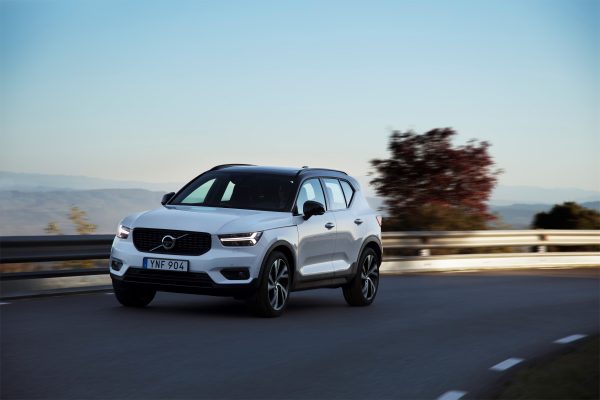 With this foray into the premium compact class utility/crossover category, Volvo will likely continue their consumer affirmation which has resulted in positive monthly sales increases for the brand—especially these last two months with year-over-year increases of 57 and 61 percent respectively. As Ms. McNeill puts it, "Volvo customers have specific expectations for Volvo vehicles—regardless of the nomenclature."
There may not be the obvious flash of some brands, but the understated, safety- and value-driven sensibilities make Volvo a welcome addition to anyone's garage or driveway.
David Taylor is an independent automotive lifestyle writer, producer, and editor based in Barrie, Ontario who is fascinated by innovation and technology which enhance the overall driving experience. He's also a member of the Automobile Journalists Association of Canada (AJAC) and is a Director of that organization's Canadian Car of the Year Award. Follow him on Twitter @Omemeeozzie or on Instagram @hugoscaroftheweek.