Voluntourism: Vacationing With a Purpose
November 11, 2010 3:55 pm Last Updated: September 29, 2015 5:54 pm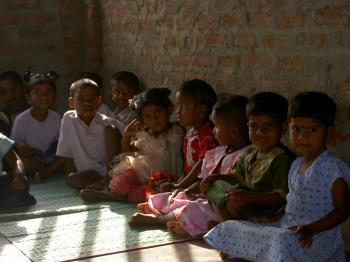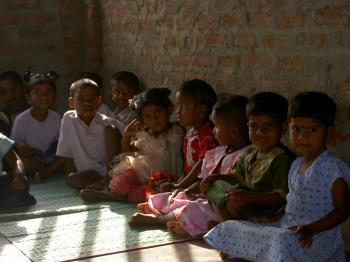 Come February 2011, firefighter Doug Scott will be spending his vacation not lounging on a beach in some tourist hotspot but labouring to help the poorest of the poor in Sri Lanka.
Along with Scott will be 24 other firefighters from Richmond, B.C., who are using their vacation time to help build a medical/dental centre at Sahana Children's Village in southern Sri Lanka.
What Scott and his workmates are doing is called voluntourism, a fast-growing trend in the tourism industry catering to people who want to do something meaningful while experiencing another culture. In other words, travel that combines a vacation with service.
Scott, who volunteered in Sri Lanka after the disastrous 2004 tsunami and later on projects in Thailand and El Salvador, says he has no misgivings whatsoever about giving up his vacation time for a good cause.
"This dental/medical building that we're going to be doing, it's going to be standing for 100 years because it's going to be built right. And because all the civil unrest has subsided, you know it's going to be there and it's going to be used. So we're effectively impacting generations. It's a really good feeling," he says.
The firefighters' trip is being organized through AIM International Aid, a non-profit founded by Vancouverite Eden MacDonald. AIM partnered with Global Action Sri Lanka to build the Sahana Children's Village, whose aim is to provide education, healthcare, and recreation for families in the region.
A nutrition centre that provides meals and classes for pre-school children is already up and running, as is an organic garden tended by local monks who sell the produce to sustain programs at the centre. The medical/dental centre is the next building to go up on the eight-acre block of land that accommodates the Children's Village.
Connecting on a Deeper Level

Although MacDonald, 27, founded AIM soon after the 2004 tsunami, this is the first voluntourism trip she has organized to the country. MacDonald believes people are drawn to voluntourism because they can learn about themselves while giving to others.
"I think people are waking up and really wanting to improve other people's lives in the world, and they know that by helping and giving to other people that they're also improving their own life because of that satisfaction that you get from giving and being compassionate," she says.
The voluntourism trend began growing as a result of the tsunami in Sri Lanka and surged again after the January earthquake in Haiti. After both disasters, people around the world who see themselves as global citizens felt compelled to pitch in to help in any way they could.
"People are feeling this sense of responsibility, duty, and commitment to their fellow human beings on the planet," says David Clemmons, who has been writing about the phenomenon for over 10 years and is largely credited with shaping the industry.
"It's a way to connect with the destination on a more authentic and deeper level—to get you underneath the skin of the destination, if you will," he says.
"And from everything that I am reading in terms of discoveries and research that's going on at the academic levels, it really seems like people as consumers are looking for that deeper experience."