YORBA LINDA, Calif.—"It's so good to see you guys today," said an elderly woman to a group of volunteers who loaded groceries into her trunk.
"I'm so happy, thank you so, so much!"
The woman drove away with a smile on her face in front of a line of several cars, as the volunteers with the Friendship Baptist Church food pantry ministry continued loading cars with several days' worth of groceries.
The distribution is just one part of the ministry's activities, as they welcome anyone in need of food and essential items—from diapers to pet food. Once a pick-up team transports grocery donations from local stores, items are then brought back to the church to be organized within the church's food pantry ministry office and storage area.
"Today we expect anywhere from 85 to 100 families to be fed," supervising food pantry volunteer Gloria Banks of Placentia, Calif., told The Epoch Times on April 5.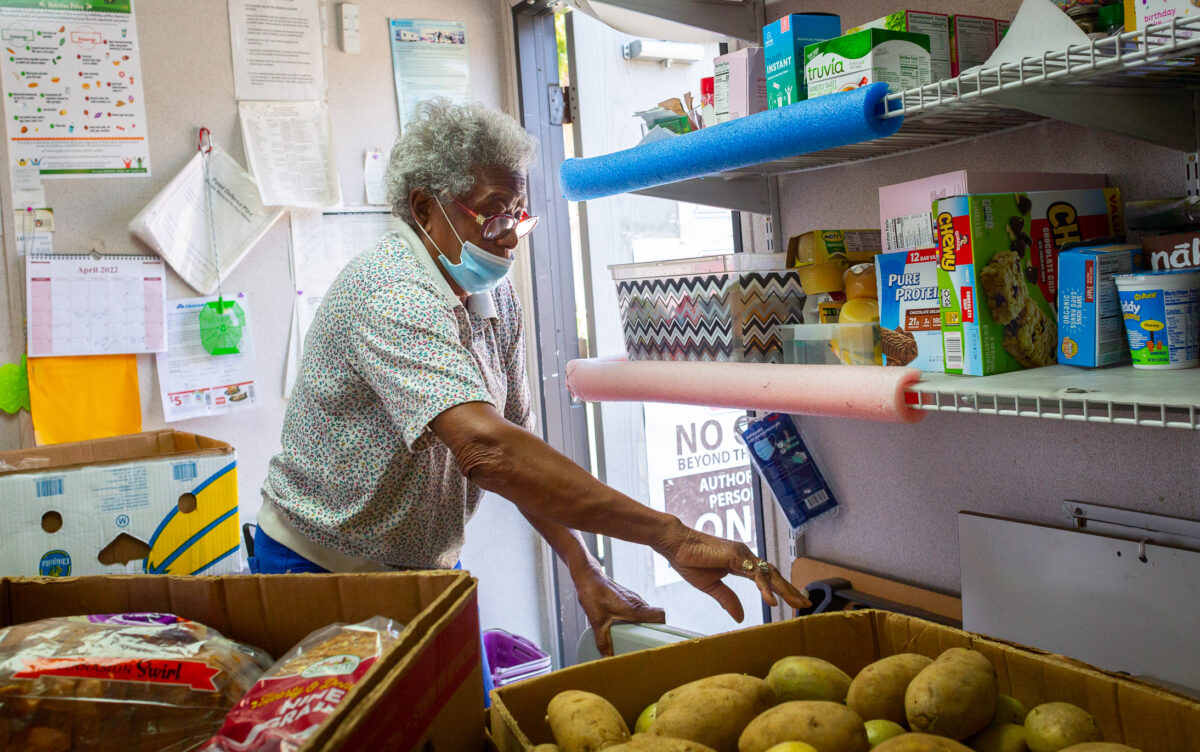 "If you can get here, we will serve you."
Over the course of the coronavirus pandemic, Banks and her team noticed more families struggling to afford food in their northeastern Orange County community as many dealt with job loss, isolation, and financial hardship.
"During the pandemic, we were serving anywhere from 150-200 a day," Banks said while preparing donated groceries to be distributed.
"There was such an increased need during the pandemic, and it was noticeable that many folks were living out of their cars."
Banks, who has been supervising the ministry for more than 15 years, volunteers six days a week and is active at Friendship Baptist church on Sundays—all while maintaining partnerships with local grocery stores that provide the food to be donated, which include Target, Walmart, Ralphs, Albertsons, Vons, and most recently, Big Lots.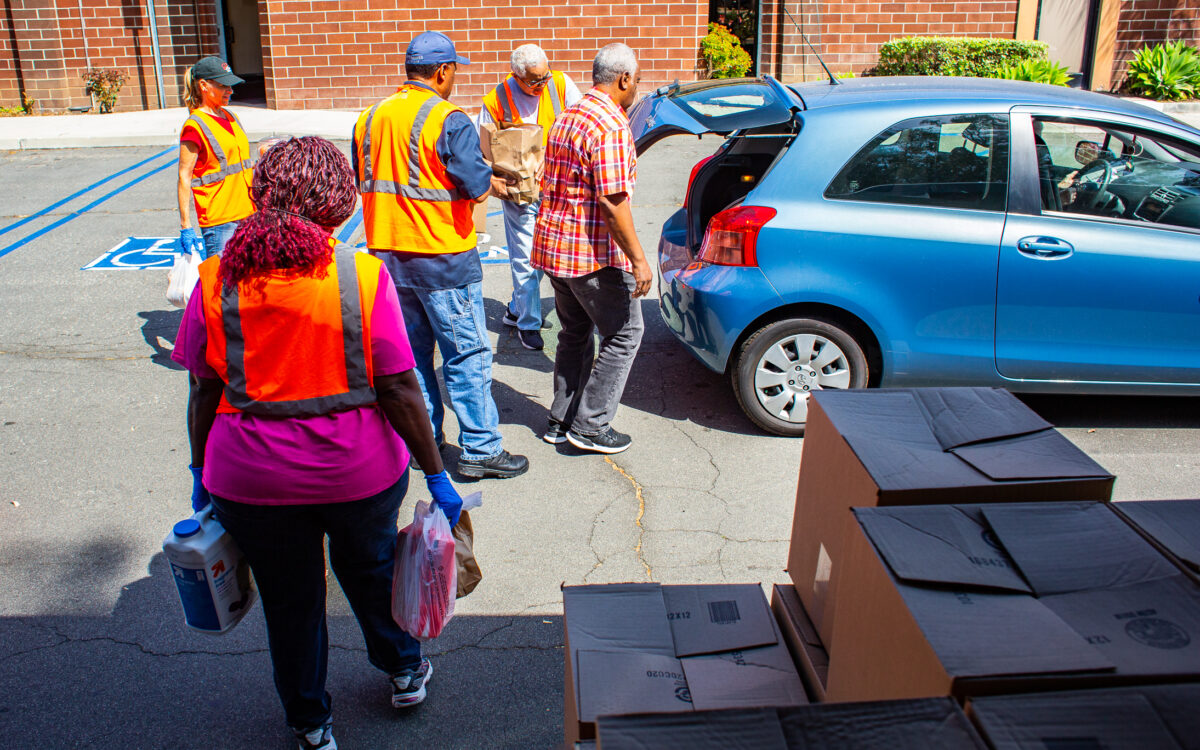 During her childhood years in Arkansas, her family always remained active in feeding those in need, including many people hitching rides on trains near her home who went long periods of time without a meal.
"We did not know why they were homeless, and we did not have to. They needed to eat," Banks said. "God says, 'Feed my sheep,' so that's what we did."
After moving to California in the late 1950s, Banks continued to do what came so natural to her: feeding her community.
Even while working at Fullerton College in administration, she assisted in the founding of the school's food bank after noticing an increase in homeless students on campus.
"There were students literally sleeping in their cars while trying to get an education," Banks said. "Some students were even sleeping in the hallways at the time—they had to eat!"
Since retiring from the college 17 years ago, Banks remains as busy as ever with keeping the food ministry going.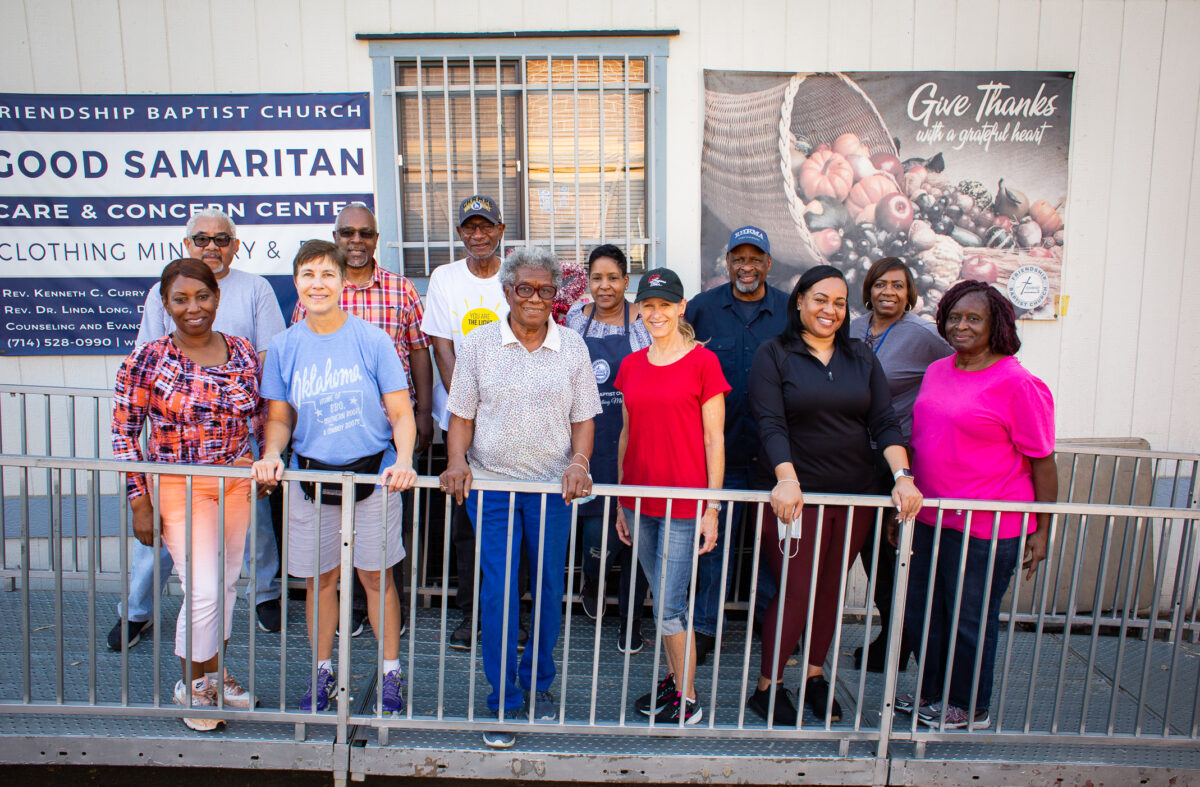 "The gratitude displayed by not only the people receiving groceries but also our volunteers is such a sign of success to me," Friendship Baptist Church Public Outreach Team Rev. Felton Patrick Christian told The Epoch Times.
"Another sign is that people do not get frazzled at the challenges that come. We work though them together in the ministry."
Recent challenges include theft of the ministry's pallets and crates that must be returned to the grocery stores after volunteers offload the food items. Another is a need for additional volunteers as the need for groceries increases in Southern California.
"We really do need volunteers. They do not have to be from the church, but they do have to be willing to serve the people," Rev. Christian said.
After 25 minutes of food distribution, volunteers had already accomplished providing food to 45 families in need.
"Thank you so much. God bless you guys!" a man exclaimed to the volunteers as they loaded the back of his car with groceries.
"Oh, how God has blessed us," Rev. Christian said to him. "And thank you so much for blessing us today!"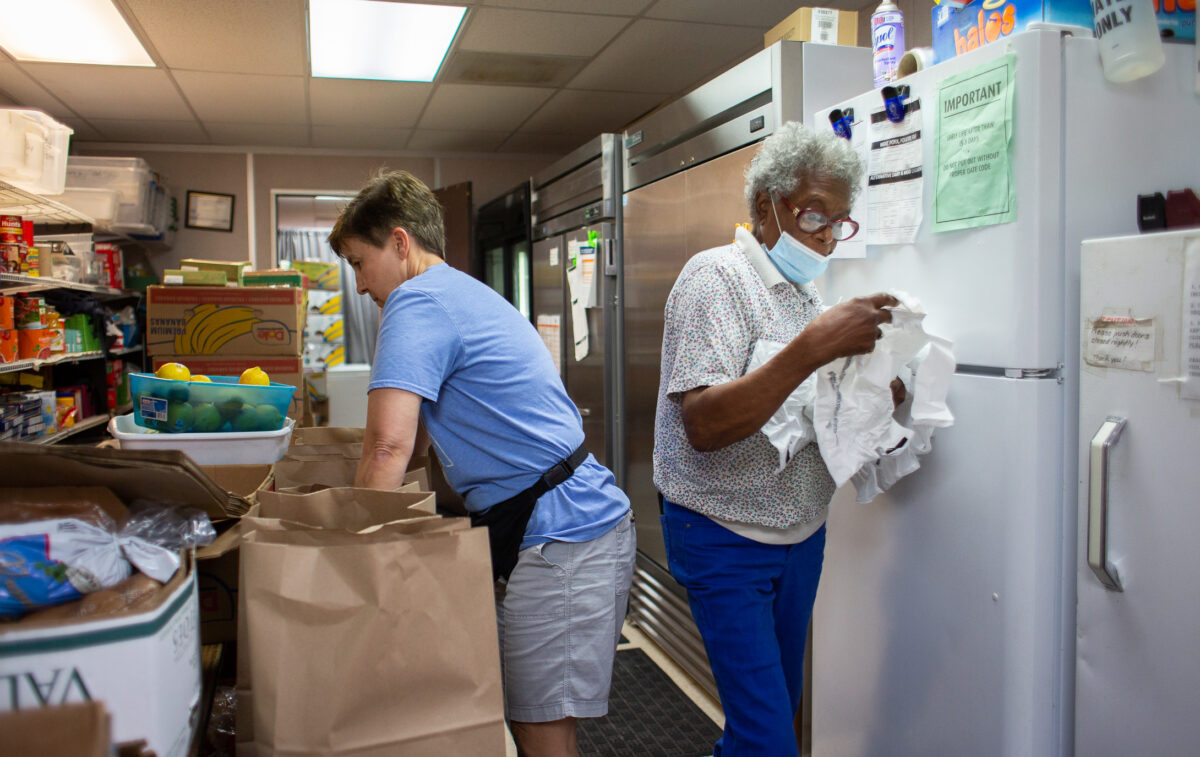 In the food pantry office, volunteer Tami Greene worked at a fast pace, organizing grocery items into paper grocery bags to be brought to a table outside for the distribution teams to load them into cars.
"Our fellowship is like a family here," Greene told The Epoch Times.
"In 2020 I was looking for a volunteer opportunity and saw the opening online here at Friendship Baptist with the food pantry ministry, and I've been here ever since and love it."
Tuesdays are the food pantry's busiest day of the week, and the team remained in constant movement over the two-hour time span with discarding boxes, organizing items, and loading up cars—all while adhering to local health regulations that require keeping contact with cars to 30 seconds or less.
"We thank God for giving us the opportunity to serve our community," Rev. Christian said.
Inside the food pantry office several hours later, the floors, shelves, and refrigerators that were once full of food sat bare awaiting the next day's grocery donations. The ten onsite volunteers were able to feed 100 local families in less than two hours.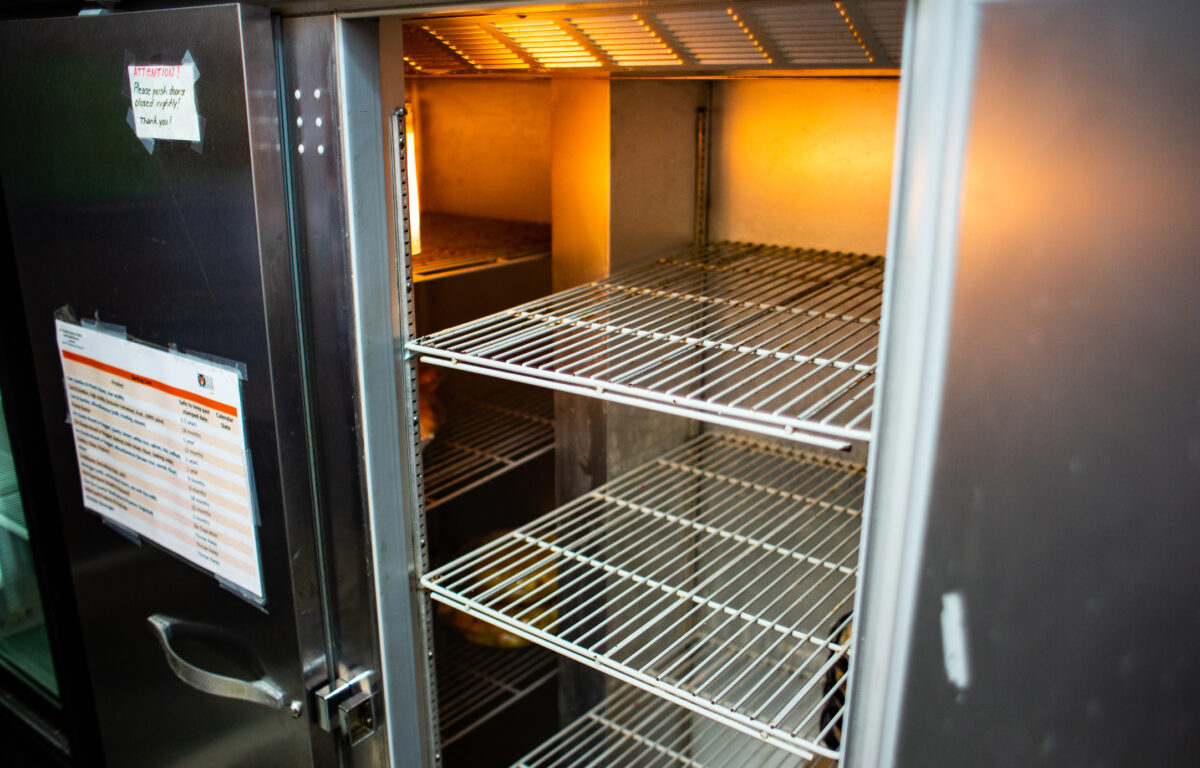 The no-contact drive through food service is available at Friendship Baptist Church Yorba Linda from Tuesday to Thursday between 2:30 and 4:30 pm.
There are no income limits, and volunteers encouraged anyone in need of food to come and be blessed.