Religious freedom is worth protecting even when there is a "loud segment of society" who are against any protections for people of faith, said an expert on religion.
Denis Dragovic, a scholar in the field of religion and society and a fellow at the University of Melbourne, told The Epoch Times that if the yardstick is to eliminate all discrimination against the LGBT+ community, then "no anti-discrimination bill would have been passed as they all lead to some discrimination against others or a tension between competing rights."
"All human rights law is in tension between competing rights. That is the nature of this body of law," he said.
"We shouldn't accept the argument that an international human right should not be protected because of the possibility that a small number of individuals could be adversely impacted."
"We need to be careful about limiting freedoms for the vast majority of the population based upon the possibility of a few instances of discrimination."
If a situation where competing rights emerge, then it should be left to courts and tribunals to assess them on a case-by-case basis weighing all of the facts, Dragovic noted.
"There is, though, a particularly loud segment of society that is against any protections for people of faith."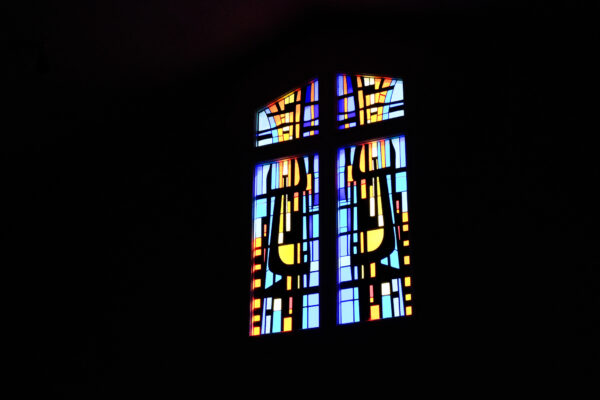 His comment came as the Morrison government's religious discrimination bill was watered down to appease moderates, LGBT+ advocacy groups, and business groups who warned the bill would disenfranchise marginalised people despite the PM stressing the bill would not allow "any form of discrimination against a student on the basis of sexuality or gender identity."
"The proposed law could compound negative community attitudes toward those most vulnerable, including minority groups and the LGBT+ community, as well as those in rural areas with fewer health services available," said Karen Price, president of the Royal Australian College of General Practitioners.
Labour, Green and crossbench MPs also pushed for the bill to be scrutinised by the joint parliamentary human rights committee, which has a history of pointing out the flaws in government legislation and offering amendments.
Dragovic said the resistance to the religious bill stemmed from several reasons, some of which being the sexual harassment in church and the growing sentiment of secularism.
"The historical child sexual abuse scandals have undermined the social standing of Christian churches, and there is an undercurrent of militant atheism that dismisses religion as fantasy, particularly among western elites," he said.
"On the other hand, many are supportive of religious freedom but simply want a comprehensive bill of rights that reflects all international human rights rather than the government legislating some and not others."
The religious expert said that the government likely adopted a pragmatic approach to the bill as the election is edging nearer.
"Politics is about what's possible," he said. "With an election approaching, I suspect that the government chose to go with what they thought could leave a lasting positive legacy despite some falling short in some aspects."
While some people say legislating freedom would eventually end up narrowing it, Dragovic argued international human rights are rights due to all people.
"The international community has decided that protecting believers against religious discrimination and providing some rights with regards to the practice of their faith is important," he said, "Despite there being people who will object to Australia protecting these rights, we should press ahead."
In a joint statement released on Nov. 19, Christian, Jewish and Islamic leaders said they welcome the bill but "would have preferred" that the protection against employer codes of conduct that restrict religious speech outside the workplace and the conscience protection for healthcare professionals "had been retained in some form."
"With the more controversial measures reportedly having been removed from the Bill, there appears to be no sensible reason for it to generate a deeply polarizing debate over religion," they said.