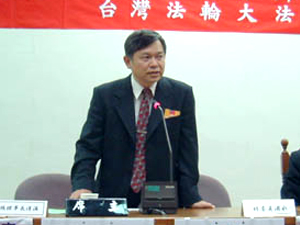 With the human costs of China's economic pattern becoming increasingly evident with mining disasters, social unrest and environmental concerns, visiting Taiwanese Economist Professor Ching-hsi Chang told a Sound of Hope radio reporter: "Every problem in China is a political problem."
Before addressing a seminar in Brisbane the professor said China's economy is unsustainable because of the political system. "No matter if its economics or environmental or the banking system- everything, every aspect- the source of these problems is the political problems.
"If they want to improve, they have to change tremendously, it needs huge reforms."
The professor is one of Taiwan's leading economic experts, his research interests are in Asian economic systems and in particular, China's economy.
In two coming dinner forums entitled 'China in the Spotlight', sponsored by human rights NGO 'Free China', Professor Chang will discuss Australian trade and investment in China, considerations for negotiations on a Free Trade Agreement between Australia and China as well as Australia's impact on China's economy as our trade ties deepen.
Professor Ching-hsi will be joined by Professor Chwei-Liang Chiou, from the University of Queensland, and high profile Chinese dissident Law Professor Yuan Hongbing at dinner forums in Sydney, Wednesday August 17 and Melbourne the following day.
For more details see www.freechina.org.au