A Virginia woman said she won the state lottery 30 times in a day.
Deborah Brown bought 20 Pick 4 tickets and used the same number combination: 1-0-3-1. The woman said she just had a feeling those numbers would work.
"A couple of times during the day, I saw those numbers," she told KDVR.
Later in the day, she bought 10 more tickets with the same numbers.
When it was announced she was the winner, she said, "I nearly had a heart attack."
Each of her 30 plays won the $5,000 top prize, meaning that she netted $150,000.
Virginia woman wins the lottery 30 TIMES in just one day https://t.co/vWZLmjBoEg

— Daily Mail US (@DailyMail) March 10, 2019
"She bought all her tickets at Irongate Shell located at 6437 Iron Bridge Road in Chesterfield County," a Virginia Lottery spokesman told the news outlet.
"Ms. Brown said she has no immediate plans for her winnings, but she's considering some home renovation."
State lottery officials said that the odds of matching all four numbers is about 1 in 10,000, NBC12 reported.
Mega Millions Lottery Won by Unemployed NJ Man
An unemployed handyman from New Jersey said he won a $273 million jackpot in the Mega Millions drawing after leaving his lucky ticket in the store.
Michael J. Weirsky, 53, of Alpha, told lottery officials on March 6 that he is the jackpot winner, coming forward to claim the prize.
He bought the ticket at the Quick Chek in Pohatcong Township, but he accidentally left it behind at the store, reported LehighValleyLive.com.
Over the weekend, during the East Coast snowstorm, Weirsky took out his two tickets to see if either were a winner. He scanned the first and threw it away after it didn't match.
But the next one came back as the jackpot winner.
Weirsky then told his mother, Shirley, who didn't believe him.
It's a good thing a Good Samaritan found the tickets and turned them in. Of course, they weren't worth $273 million at the time.

Posted by NJ.com on Wednesday, 6 March 2019
According to the Daily Mail, Weirsky is divorced with no children and was working odd jobs as a handyman.
$1.5 Billion Lottery Winner Comes Forward
Weirsky isn't the only person in the past week to have won tens of millions of dollars via the Mega Millions lottery.
Months after winning the second-largest lottery drawing in U.S. history, an anonymous South Carolina resident has come forward to claim the prize.
In October, it was announced that the $1.5 billion jackpot was won by a single unknown person, reported The Associated Press.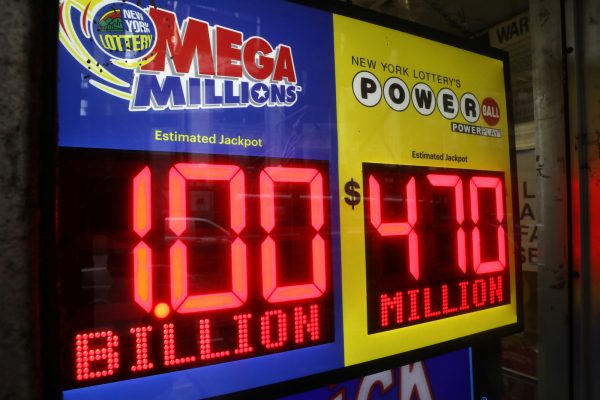 "We are delighted that the winner is a South Carolinian and has come forward to claim this remarkable prize," said Hogan Brown, who is the commission's executive director, reported AP.
He added, "We respect the winner's decision to remain anonymous, and we will honor the winner's wishes."
According to Reuters, the winning Quick Pick Mega Millions ticket was sold at a KC Mart in Simpsonville, South Carolina.