U.S. Rep. Donald McEachin, a Virginia Democrat who recently won reelection, died after a yearslong battle with colorectal cancer, his office announced on Monday. He was 61.
"We are all devastated at the passing of our boss and friend, Congressman Donald McEachin," Tara Rountree, his chief of staff, said in a statement.
"Valiantly, for years now, we have watched him fight and triumph over the secondary effects of his colorectal cancer from 2013," she continued. "Tonight, he lost that battle, and the people of Virginia's Fourth Congressional District lost a hero who always, always fought for them and put them first."
McEachin, who represented the district since 2017, was reelected to his fourth term in the lower chamber after defeating Republican challenger Leon Benjamin in the 2022 midterm election.
Rountree said that McEachin's office "will remain open and continue to serve our constituents" until a special session to replace the late congressman will take place.
— Rep. Donald McEachin (@RepMcEachin) November 29, 2022
No details about a special session in the district, which includes Richmond, were immediately announced. Republicans won at least 220 seats in the Nov. 8 election to 213 for the Democrats, with five seats still to be determined.
McEachin's chief of staff noted that arrangements "will be announced over the next few days" as she requested privacy for his family at this time.
'A Climate Warrior'
Tributes for McEachin poured in early on Tuesday, including from U.S. House Speaker Nancy Pelosi, who praised the lawmaker's effort in establishing the Democrat Party's "essential groundwork for our climate action" as well as his strong stance on gun reform.
"It is with great sadness that I join Virginians tonight in mourning the loss of Congressman Donald McEachin: a tireless champion for Virginia families and a force for economic opportunity and environmental justice," Pelosi said in a statement.
"For two decades, Congressman McEachin was a distinguished leader on climate in Richmond: serving in both the House of Delegates and the State Senate," she continued. "A respected voice on the Energy and Commerce and Natural Resources Committees, he advocated to lower costs, expand broadband access and protect families from gun violence."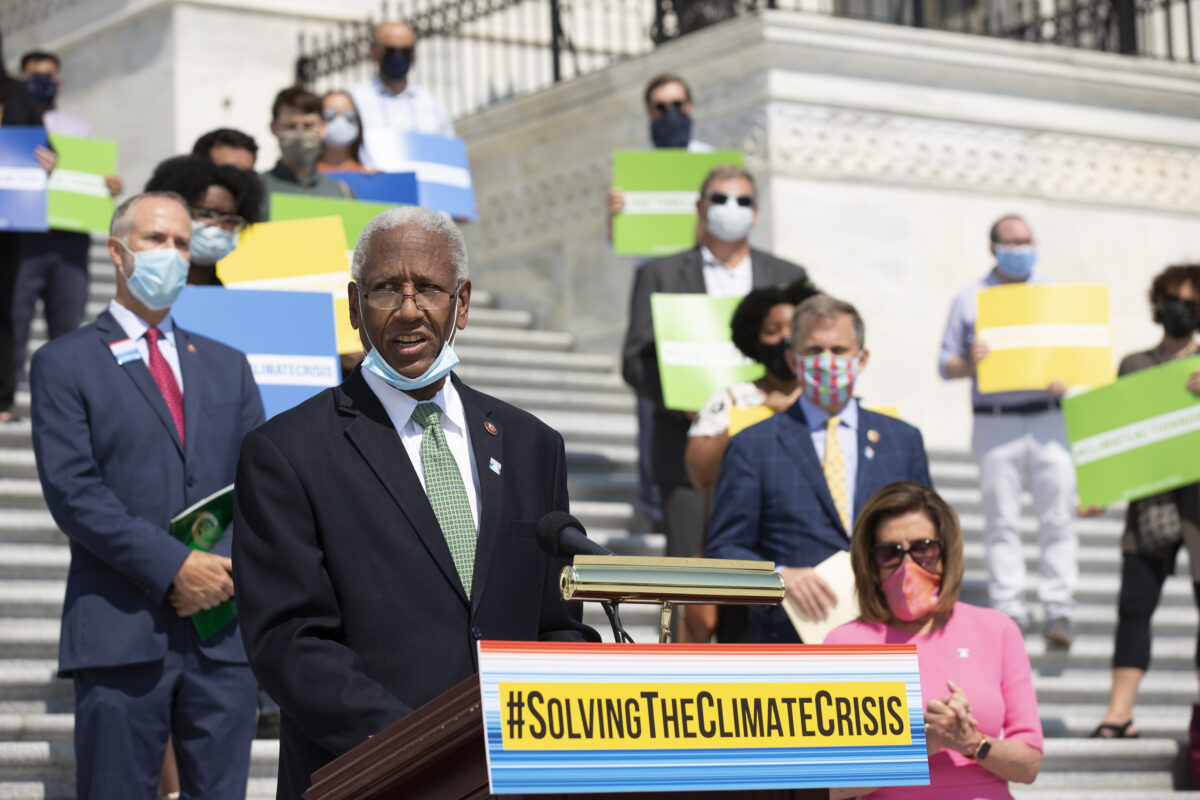 In another tribute, Sen. Tim Kaine (D-Va.) said he became "fast friends" with McEachin in 1985, describing him as "a gentle giant" and "a climate warrior."
"I was last with [McEachin] on election night three weeks ago, celebrating his win," Kaine said in a statement. "He was a gentle giant, a compassionate champion for underdogs, a climate warrior, a Christian example, an understanding dad, a proud husband, a loyal brother."
Drew Hammill, Pelosi's deputy chief of staff, said in a statement that the flags at the Capitol will be flown at half-staff to mark the congressman's passing.
McEachin is survived by his wife and attorney, Colette, and their three children, Mac, Briana, and Alexandra.
From NTD News