A 61-year-old Virginia man died in rough surf near a beach along the Outer Banks, North Carolina, amid rough surf churned by Hurricane Dorian, as it positioned over the northwestern Bahamas.
The National Park Service said that a medical examination would need to be completed to determine the man's cause of death. His identity was not disclosed.
The man died on Sept. 1 in waters off Cape Hatteras National Seashore. The incident took place at 5:25 p.m. local time off Flambu Road near Hatteras Village, the agency said.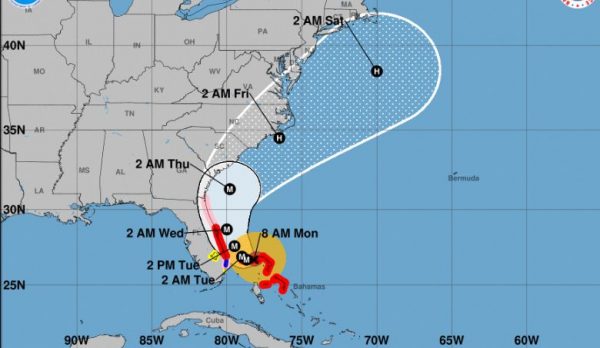 "A bystander observed the swimmer in apparent distress and attempted rescue," park officials said. "The bystander brought the 61-year-old male… closer to shore where he was met by rescue personnel… CPR efforts were unsuccessful."
He was in the water without a flotation device, said park officials.
"A high risk of rip currents was forecast for most of the beaches along the Seashore today, and rip currents were observed in the area," officials stated.
The man was from Oak Hills, Virginia, located near Washington, D.C., they added.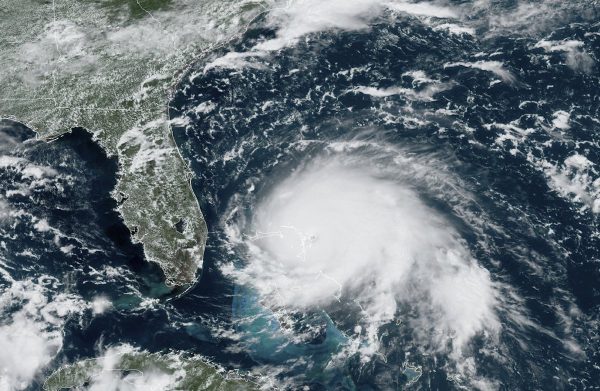 "Our staff offer our deepest sympathies to his family and friends," park Superintendent David Hallac said in the release. "We urge all visitors to be very careful when swimming in the Atlantic Ocean, especially with the approaching storm. Additionally we would like to thank the Hatteras Island Rescue Squad for their swift response."
Experts told the Charlotte Observer that Dorian has been churning up seas near the Outer Banks since last week.
The National Weather Service in Wilmington, North Carolina, also posted a briefing Monday on the potential dangers people may experience this week as Dorian approaches.
The North Carolina Emergency Management also issued a summary of the expected dangers the now-Category 4 hurricane will pose, including rip currents and dangerous surf for the remainder of the week.
According to the National Hurricane Center's 2 p.m. forecast, Dorian is expected to approach Florida's coast by Tuesday morning before nearing North Carolina's Outer Banks by around 8 a.m. on Friday.
Dorian slammed the Bahamas' Abacos Islands on Sunday before it moved west to Grand Bahama Island on Monday. When the storm hit, the wind speed was 185 mph.
In the 2 p.m. update, Dorian now has 150 mph winds.
News reports on Monday said a young boy reportedly died in the Bahamas amid Dorian.