FAIRFAX COUNTY, Va.—A Democratic Virginia state delegate has backed down from introducing legislation to expand the definition of child abuse to include inflicting "physical or mental injury" on children because of their gender identity or sexual orientation.
In her interview with local ABC7 on Oct. 13, state Del. Elizabeth Guzman (D-Prince William) said that under the proposed legislation, parents who don't affirm their children's choice of gender identity could incur Child Protective Services (CPS) charges that might cause harm to the parents' employment.
Guzman noted that she wanted to do this to counter the transgender student policy recently released by the Virginia Department of Education (VDOE). The draft policy requires public schools to acquire written parental consent before treating a student as a different gender.
"Children are scared. Governor Youngkin and Republicans are putting LGBTQ kids at serious risk of harm and homelessness by encouraging schools to out children to their parents," Guzman said in a Twitter post on Oct. 14. She didn't respond by press time to a request by The Epoch Times for comment.
On the same day, Virginia House Minority Leader Don Scott Jr., a Democrat, said he spoke to Guzman, and she had assured him that she wouldn't introduce the reported legislation. He also called the measure "unnecessary" and "a distraction" to key congressional races in Virginia.
Stacy Langton, a Fairfax County mother of six and a Republican, has been fighting to remove obscene books in the county school libraries.
"I would like to take this moment to thank Delegate Guzman for committing the Terry McAuliffe gaffe for the 2022 midterm elections," she told The Epoch Times.
She was referring to former Virginia Gov. Terry McAuliffe's debate comment that's generally believed to have cost him a second term.
"I don't think parents should be telling schools what they should teach," McAuliffe said in September 2021, during the early voting period of the gubernatorial election.
"Thank you for winning us all the elections in Virginia." Langton said "Literally, the damage is done. She can't undo what she did. And she just did a Terry McAuliffe-size gaffe! It's Terry McAuliffe part two! Terry McAuliffe 2.0!"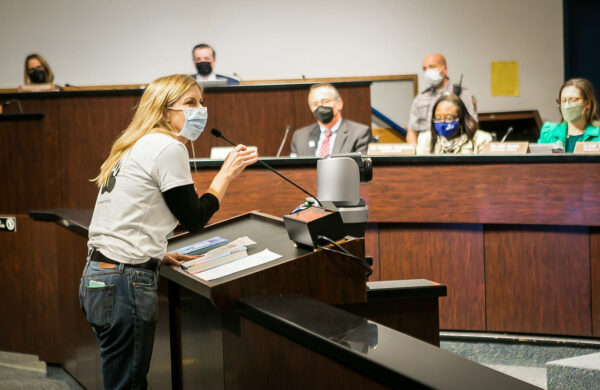 Ian Prior, executive director of Fight for Schools, a parental rights advocacy group, lives in Loudoun County. The current school district policy allows schools to treat a student as a different gender without informing parents.
"It's too late for Virginia Democrats to unring the bell. This legislation was merely an attempt to codify what schools are already inviting," Prior told The Epoch Times. "These woke school districts are preventing parents from knowing if their children are claiming to be transgender because of the possibility that 'non-affirming' parents present a safety risk to their own children.
"Based on that claim of a 'safety risk,' schools have already opened the door for school officials to call child protective services on non-affirming parents. Until schools adopt and abide by Governor Youngkin's model policy, there is always the risk of that happening."
Guzman's proposal has attracted national attention. Sen. Ted Cruz (R-Texas) called the legislation "utterly horrifying."
"These zealots think they are your children's parents, and they'll put you in jail if you disagree," he said in an Oct. 14 Twitter post.
Last month, the fight over parental rights in Virginia intensified as VDOE introduced new draft guidelines on transgender student policy. Public comment for the draft policy will end in about two weeks. The deadline for implementing the final version—post-state superintendent approval—is Jan. 1, 2023.
According to the new policies (pdf), public schools can't affirm a student's gender without parents' written requests. Bathroom and locker room use is to be based on students' sex, defined as the biological sex at birth. Student sports participation should be sex-based as well, unless federal laws require otherwise.
The new policies reverse the previous guidelines (pdf), which define transgender as a student's "self-identifying term." Those rules, which took effect in March 2021 under the previous governor, Democrat Ralph Northam, ask schools to consider not disclosing a student's gender identity to the parents "if a student is not ready or able to safely share" it with their family.
A day after the public comment period began on Sept. 26, a student LGBT advocacy group—the Pride Liberation Project (PLP)—organized walkouts in about 100 schools across Virginia, asking VDOE to revoke the new guidelines and their school districts to reject the VDOE model policies. The demonstrations mainly concentrated in Fairfax County, where the student group is based, and the remaining northern Virginia counties: Loudoun, Prince William, and Arlington. These counties were among the 10 percent of Virginia school districts that adopted the 2021 VDOE policies.
According to a PLP debrief video recording that The Epoch Times obtained and reviewed, most of the students in the walkouts joined to skip class. They didn't care about the cause, according to the student organizers.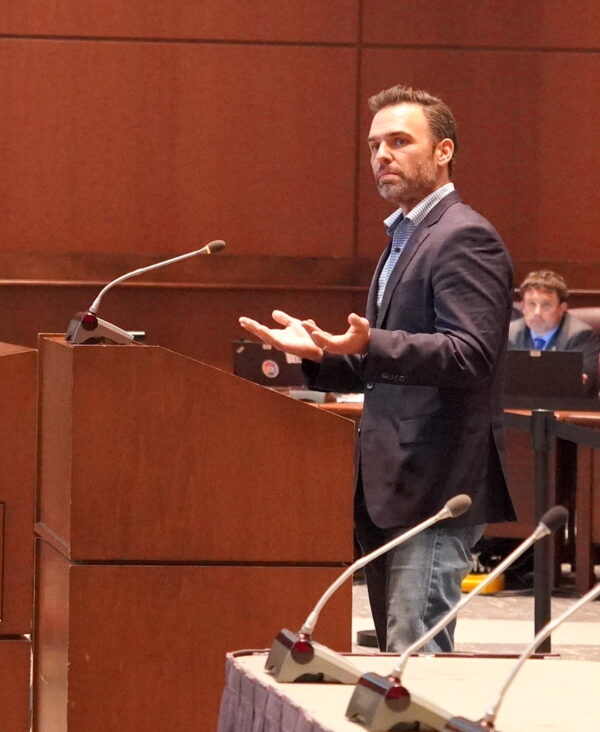 During a recent Loudoun County School Board meeting, many parents urged the county to adopt the new VDOE transgender student policy.