All schools in Virginia must remain closed until the end of the academic year, Gov. Ralph Northam announced on Monday.
They may remain closed for longer, depending on what happens with the COVID-19 disease, Northam said. The disease is caused by the new CCP virus from China.
The Epoch Times refers to the novel coronavirus as the CCP virus because the Chinese Communist Party's coverup and mishandling allowed the virus to spread throughout China and create a global pandemic.
Virginia was up to 254 cases of COVID-19 as of Monday at noon, with six deaths. Around 3,700 Virginians have been tested by public and private laboratories.
"These numbers will, unfortunately, continue to rise," Northam said at a press conference. "We are in this for months, not weeks."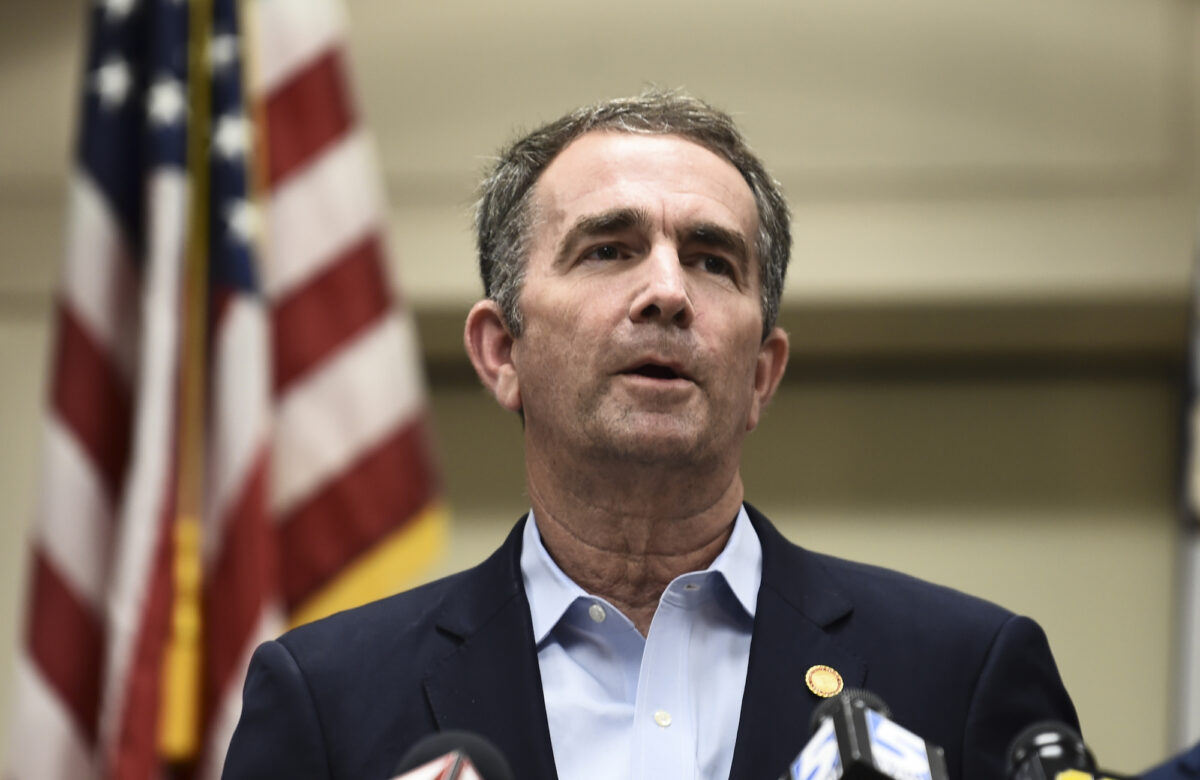 Restaurants and bars must halt dine-in service and a host of recreation and entertainment businesses, such as fitness centers, bowling alleys, and movie theaters, must close per an executive order that the governor signed. It goes into effect at midnight on Tuesday.
Personal care services that "cannot adhere to social distancing," including barbershops and spas must close down, Northam said. Non-essential retail establishments can remain open if they allow 10 or fewer customers in at a time, as well as adhering to other social distancing measures and provide hand sanitizer.  And gatherings of 11 or more are banned.
Grocery stores and other essential businesses, such as pharmacies and banks, are remaining open but must follow social distancing guidelines.
Social distancing refers to measures meant to blunt the spread of the CCP virus, including maintaining six feet of distance from others.
The measures will be in effect statewide for at least 30 days.

Northam said he was trying to protect Virginians from the virus, which was declared a pandemic by the World Health Organization this month.
"The point is to limit the places where people gather in groups," he said.
Larry Hogan, governor of neighboring Maryland, announced earlier in the day that now has 288 confirmed cases across 21 of 24 jurisdictions, with three deaths, officials said.
Hogan said people gathering in groups were "breaking the law and you are literally endangering the lives of your family, your friends, and your fellow citizens."
The "irresponsible and reckless behavior" prompted officials to announce stricter enforcement of disbursing such gatherings. And Hogan issued a new executive order mandating the closure of all non-essential businesses in the state, effective at 5 p.m. on Monday. Essential businesses include many in healthcare, food, and public works.