Virgin Australia will come out of voluntary administration under the ownership of Bain Capital with 3,000 fewer staff and slimmer operations, refocusing on the lower demand of the domestic Australian market and suspending long-haul international routes.
"While these changes are important to manage the impact of COVID-19, they involve some very tough decisions," said CEO Paul Scurrah.
Virgin will try to retain at least 6,000 staff and hopes to expand up to 8,000 when the aviation market fully recovers. Prior to the COVID-19 pandemic, the airline boasted 15,000 employees, directly or indirectly.
Scurrah said in a media release: "The plan will help to re-establish Virgin Australia as an iconic Australian airline, bringing strong competition for travellers while securing approximately 6,000 direct jobs and indirect employment for more than 30,000 Australians."

The airline will retain its Boeing 373, and regional and charter fleet, but remove its ATR, Boeing 777, Airbus A330, and Tigerair Airbus A320 aircraft types.
Prior to the pandemic, the airline carried $7 billion debt owed to thousands of creditors.
Scurrah also announced Virgin's low-cost offshoot Tigerair will be shut down due to a lack of customer demand but it may consider resurrecting a similarly positioned carrier in the future.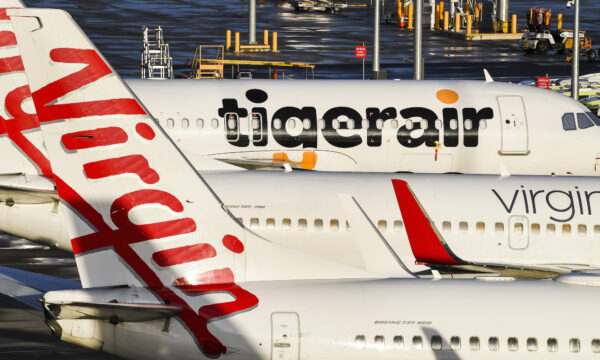 "Demand for domestic and short-haul international travel is likely to take at least three years to return to pre-COVID-19 levels, with the real chance it could be longer," Scurrah said.
While the sale agreement with Virgin's administrators is still to be ticked off by creditors, it's expected to be completed in the coming weeks.
Its Brisbane corporate headquarters will be retained, albeit it at new offices in the city's Southbank district.