A video showing a North Carolina man holding burglary suspects at gunpoint outside of a house has gone viral.
The footage shows Stephen Routh using a pistol to keep the suspects in place as they cower on the back lawn while Asheboro police officers rush to the scene.
Routh said that he watches over the house, which belongs to his parents, and went over with his gun after receiving a call about some strangers being on the property.
He said that when he arrived he saw three people trying to exit the back door and he showed them his gun and told them to get on the ground.
"I had the gun and they were coming out, and as soon as they saw the big gun pointed at them, their hands went up," Routh told WGHP.
He said that the trio ransacked the house, causing a lot of damage, but didn't appear to take anything, leaving him confused about their motive.
"They know this is not their home. They know they had no business in here, and they mentioned they just thought they would just go in there and look around," said Routh.
He said that the gun provided him with protection and kept the criminals from leaving, adding that people thinking about breaking into homes should keep in mind that homeowners and residents could be armed, and have the right to shoot.
"There have been too many instances lately of home invasions and these like this where they get caught," he said. "And some people have been shot and killed, especially those home invasions. People are not taking this mess anymore."
The Asheboro Police Department was investigating the case.
Video shows Asheboro man holding burglary suspects at gunpoint outside of home https://t.co/jsGqOQU4uK pic.twitter.com/7Tef5PMGhg

— FOX8 WGHP (@myfox8) February 4, 2019
Good Samaritan Shoots Robber Dead
Just a few days before, an armed robber was shot dead at a Family Dollar store in Georgia on Jan. 29, police officers said.
The robber burst inside the store in DeKalb County and demanded money.
At least three customers were inside in addition to two employees. One of the customers was armed and shot the robber, killing him. The customer was shopping near the register when he noticed the robber trying to hold up the store, and took action.
"While the store was getting robbed, a Good Samaritan intervened," DeKalb County Police Sgt. Lynn Schuler told WTSP. "He shot the suspect several times."
"He didn't do anything wrong. He stopped a robbery in progress and did what he had to do," Schuler added to Fox 5.
Police officials said that the customer, who was not publicly identified, would not be charged. The robber, whose identity was also not released, was pronounced dead at the scene.
Police: Good Samaritan shoots, kills robber at Family Dollar: https://t.co/N8rNeYNwd4 pic.twitter.com/WoPkfGeJZ8

— FOX 32 News (@fox32news) January 29, 2019
People who shop at the Family Dollar said that they're grateful to the man for being brave enough to intervene.
"[The robber] was pointing a handgun at the face of the cashier and demanded money. I could understand why people here would call him a hero," said Sgt. Schuler.
Police said that the clerk, who was targeted by the armed robber and who was in the process of giving the thief money when the robber was shot, was badly shaken by what happened.
She was also appreciative of the customer who intervened.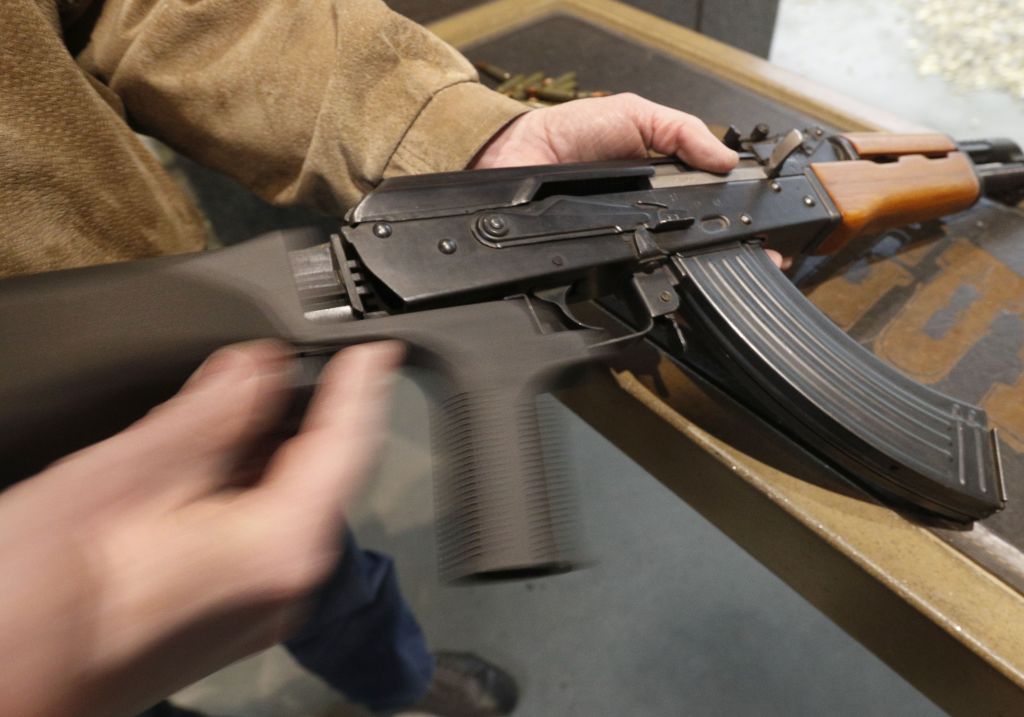 Texas Homeowner Shoots 5 Would-Be Robbers
Five men tried breaking into a house in Texas just before 1 a.m. on Jan. 20 but were shot by the homeowner.
Three of the men were shot dead, with one of the deceased being left in front of the house.
One wounded man fled on foot while the other three left in a vehicle. The car crashed into a pole and a man was later found dead inside. Another occupant fled on foot after the crash and later died.
The two suspects who survived were taken to a hospital.
A neighbor told KPRC that a shootout happened after two men with large guns entered the house and the others pulled up and prepared to go inside.
Police officers described several dozen shell casings in and around the house as they began their investigation.
Officials told KTRK that the homeowner shot the men in self-defense using a fully-loaded AK-47 assault rifle.
The 20-year-old homeowner said that the men, who wearing ski masks, approached his house and busted inside, demanding cash, forcing him to defend himself.
From NTD News