Six Century Old Village Under Violent Siege
November 8, 2008 2:24 am Last Updated: November 8, 2008 3:29 am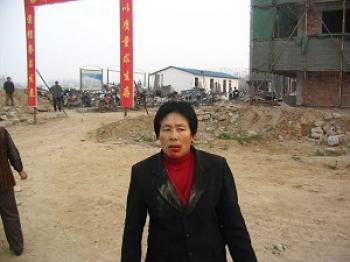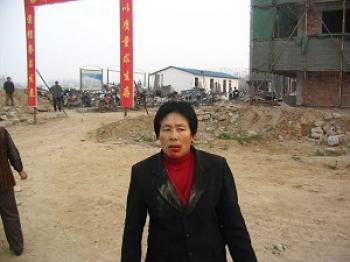 Another forced razing and dislocation by a local regime in China in the name of development and reform. The local regime in Nanshahe Town, Tengzhou City, Shandong Province gave residents in ancient Gaozhuang Village two months to leave in September.
The unreasonable request met strong objections, so violent measures were adopted by the regime. On November 4, 2008, the regime and local businesses sent about 200 men in an attempt to take the land by force. They beat the unarmed villagers, injuring dozens of them. Three villagers were seriously injured.
Gaozhuang Village was established in 1403 and has a history of 600 years. There are about 500 villagers and their families that have lived on the land for generations.
Hired Thugs Violently Beat Villagers
Gao Jizao, a 75-year-old village representative said, "The Nanshahe government leaders, Zhang Jun and Gao Jingfang, paid about 200 gangsters and transported them in buses. These men used iron bars, wooden sticks, steel pitchforks and knives to drive us away. We fought for our lives because we were unarmed. (I saw) about a dozen people injured. That person with blood covering his face is my son."
A woman said many of the thugs were in their 20s holding long knives and iron bars or wood sticks. When the villagers tried to reason with them, they threw bricks at the villagers. Many villagers' heads and faces were injured. They could not stand it and started to fight with the thugs.

No Police Investigation
After the incident broke out, the villagers called the police many times, but they just came to have a look then left without asking questions or investigating.
The reporter called the Nanshahe government asking them about demolishing houses in Gaozhuang Village, a man on the phone told the reporter, "The party chief (Zhang Jun) is in a meeting. I don't know much about this case."
It was learned that the Nanshahe government did not call meetings with the villagers or ask for their approval of the proposed development. The government arbitrarily started the re-development process and abused their power in order to take and destroy the villagers' farm lands. In September 2008, the government ordered the entire village to move within a set time and announced that those who refuse to move before November 1, will be driven out.
We're Not Leaving
"The village occupies 120 acres. Now a business wants our village for its development project and the government ordered us to move in two weeks. They do not care where we move to and want to raze the entire village. We refused and then the government repeatedly sent men, including the police, to attack us. We will protect our home town and our lands with our lives," said Gao Jizao.