Unrest broke out in the streets of Vancouver, Washington, on Friday, following an incident a day earlier in which a black man was allegedly shot and killed by police.
Mourners gathered for a peaceful vigil in Hazel Dell, an unincorporated area of Vancouver, where family and friends said 21-year-old Kevin E. Peterson Jr. was shot following a foot chase by police in what authorities said was a narcotics investigation.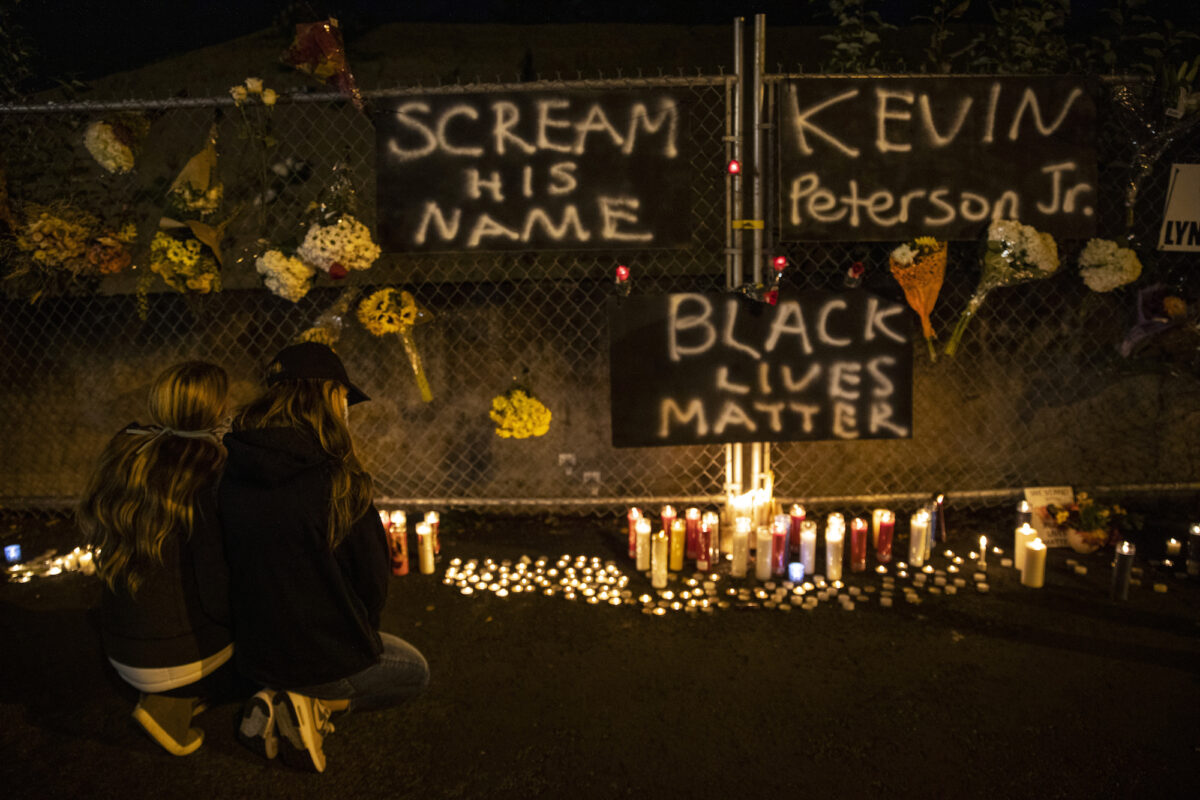 Later, hundreds of people marched through downtown Vancouver, with videos posted on social media showing smashed windows and burning flags, and tense confrontations between protesters. Video of one of the confrontations showed two trucks facing each other just after midnight on a downtown street. Two shots were heard but reporters at the scene said it didn't appear anyone was hit.
Another video showed the moment an unlawful assembly was declared and police called on people to clear the area. As some demonstrators were leaving the area, there were reports of them getting into fights with locals.
Some armed demonstrators gathered near a building they told reporters they were protecting.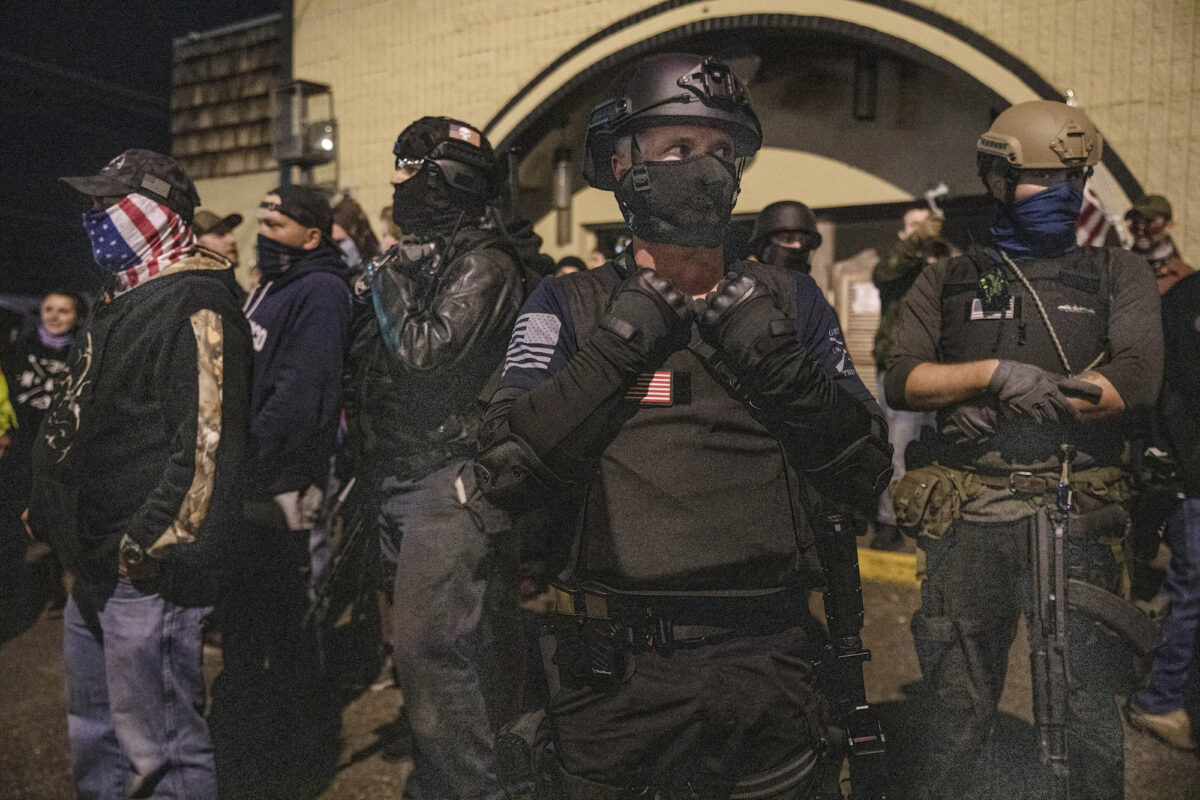 Addressing the shooting incident, Clark County Sheriff Chuck Atkins said in a statement that a joint city-county task force was conducting the investigation when they chased a man into a parking lot.
"The information I have is that upon entering the parking lot of a bank, the man reportedly fired his weapon at the deputies. The deputies returned fire and the subject was tragically killed. It is my understanding that the man's firearm was observed at the scene," Atkins said.
Attorney Ben Crump said in a tweet: "Witnesses say it took police nearly 12 HOURS to remove Kevin Peterson Jr.'s body from the scene & police refused to let his family speak with a PIO/family liaison for hours. What are they hiding? PLEASE be transparent & let his family know why Kevin was killed!"
Family and friends described Peterson as a former high school football player and the proud father of an infant daughter.
While authorities have not formally named the person who was shot, Atkins referenced the Peterson family in his remarks, expressed condolences, and said an investigation had been launched.
"The press is reporting that the family has identified the young man involved as Kevin E. Peterson, Jr. It's important to relate that the loss of a young man's life likely means there is a grieving father, mother, and other family. It is right and correct that the community would grieve along with this family," he said.
"As the community grieves, I call for there to be a respectful and dignified observance of the loss of life in this matter. There is always the potential for misinformation, doubt, and confusion—and there may be those who wish to sow seeds of doubt," he said.
The investigation has been referred to the Southwest Washington Independent Investigation Team, and the Camas Police Department is taking the lead, Atkins said.
The Associated Press contributed to this report.