IRVINE, Calif.⁠—Tam Nguyen was a toddler when his parents fled Vietnam in 1975. They lived in a refugee camp in Sacramento, California, run by actress Tippi Hedren.
It was the birthplace of the Vietnamese nail industry—and today, 80 percent of California's 11,000 nail salons are Vietnamese-owned.
Hedren, who is known for starring in Alfred Hitchcock's "The Birds," helped the refugees learn a vocation and start a new life. The refugees loved her nails, so she had her personal manicurist as well as a local beauty school train them.
Nguyen has told Hedren she's the "godmother of the Vietnamese nail industry." She helped his parents become pioneers in that industry.
They went on to found the largest beauty school in the United States, Advanced Beauty College in Orange County, a legacy that Nguyen and his sister, Linh, have inherited. ⁠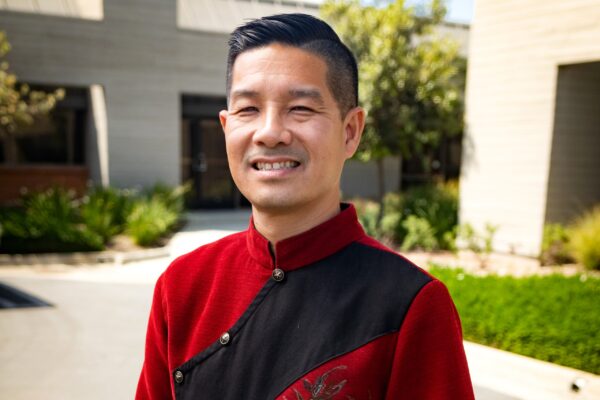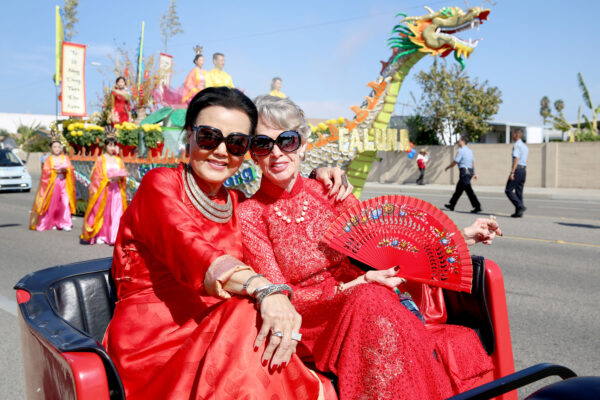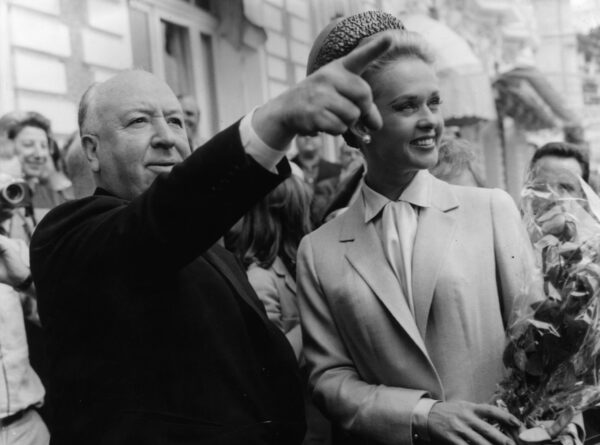 The lessons of Nguyen's childhood included kindness and helping others, taught by Hedren's example. They included strength in trying circumstances, taught by his parents' example.
His parents came from a war-torn country "with nothing but the shirts on their backs," he told The Epoch Times. "They had grit, they had determination," and that kind of positive thinking is needed now amid the pandemic, he said.
"There's many factors we can't control beyond us, but one thing we can control is mindset," he said. "Having a positive mindset while being honest with the reality is very powerful."
"Tough times don't last, but tough people do."
Nail Salons Hit Hard
California was the first state to issue a stay-at-home order, on March 19. Nail salons were closed from that point until June 19; the industry remained closed longer than many other industries in the state.
Nail salons were placed in phase three of California's reopening, among other businesses that include close contact between people.
"It's unfortunate though that the [reopening of the] nail salon industry came after hair salons, after gyms, after movie theaters, after barbershops, and after so many other industries," Nguyen said. "It was just very challenging waiting."
Hair salons were given the green light on May 26, but nail salons didn't reopen in California until almost a month later.
California Gov. Gavin Newsom had said during a May press conference, "This whole thing started in the state of California, the first community spread, in a nail salon." Newsom later said he didn't intend to create negative publicity for nail salons and he supports the industry.
Nguyen said an estimated 20 to 40 percent of nail salons will not be able to reopen because of the economic impacts of the pandemic. With the cost of putting up table shields and other safety implementations, "that alone will put some out of business."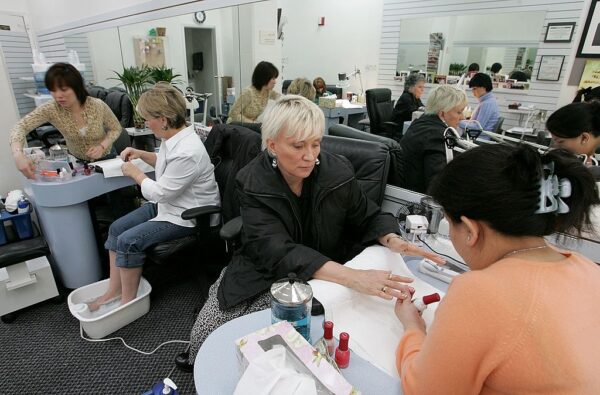 Assembly Bill 5 (AB 5) had already hit the nail industry hard when it went into effect in January, Nguyen said. AB 5 prohibits contract work in most cases, mandating that independent contractors instead be hired as employees. Many of the workers in the nail industry were independent contractors.
English is the second language for many salon owners, making it difficult for them to navigate regulations as well as avenues for aid. Also, some stimulus funds are only available to businesses with W-2 employees. "In an industry where it's not 100 percent W-2 employees, again we're falling through the cracks," Nguyen said.
Nguyen watched his parents struggle through similar challenges. He saw how hard it was for immigrants to start a business, even before COVID-19.
Due to language barriers and not understanding how things work in the United States, his parents didn't know where to get a loan; they didn't know the regulations around business; they didn't know you could negotiate a lease. "They had fear of the government, fear of the police, coming from where they came," he said.
Nguyen is grateful for the tools he has that his parents didn't: He has grown up with a stable home, education, the English language, and the business foundation his parents laid.
With these tools, "I knew that I should be able to do more than my parents," he said.
Nailing It For America
"Despite the challenges and difficulties [amid the pandemic]," Nguyen said, "a group of five Orange County professionals that are Vietnamese American came together … to help those who were most vulnerable."
Nguyen is part of that group, called Nailing It For America. Health care workers who couldn't get personal protective equipment were most vulnerable, he said.
Nailing It has provided more than $30 million in supplies to health care workers. Because nail salons have always used masks, gloves, and sanitizer, they had these supplies on-hand to give. In addition to what they had already available, many salons turned into make-shift mask factories while closed for business.
"What motivated our core group of friends in the nails industry to share during a time of our own loss … was something more powerful⁠—and that was love," Nguyen said.
Many in the nail industry were watching their sons, daughters, nieces, and nephews who are health care workers go into hospitals unprotected, he said.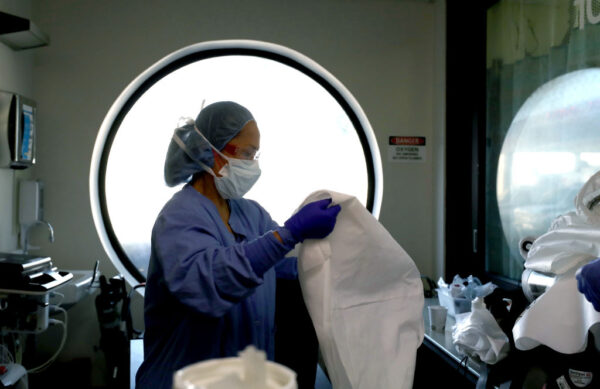 "The fear of losing a loved one was very powerful."
Though the salons were struggling economically, they put all they could into protecting health care workers. Nguyen said, "You can always build money, but loss of a life⁠—that doesn't come back."