Vietnam announced it has blocked one cruise ship from docking over fears of the new virus that is sweeping through China, according to state media outlets.
Officials in Quang Ninh Province refused to allow the AIDAvita cruise ship to disembark on Thursday after it previously docked in Malaysia, Singapore, and the Philippines, "which are countries where people have coronavirus," officially known as COVID-19, according to a Thursday article posted by Vietnamese state media.
A local official from Quang Ninh Province said that "not allowing passengers" on the vessel to "visit the shore is one of several temporary solutions to prevent the disease from invading," according to state media.
The current action doesn't "mean to discriminate against tourists, but simply to protect the community and tourists themselves," the article said, quoting another official.
It isn't clear if there are any confirmed cases of COVID-19 onboard the ship.
AIDA Cruises, the German owner of the vessel, has not responded to a request for comment. It's a subsidiary of cruise giant Carnival Corp.
Marine tracking website Marinetraffic.com said the AIDAVita is docked off the coast of Thailand, near Bangkok, as of Friday. The vessel left the Philippines port of Coron on Feb. 10 and was initially bound for Vietnam.
The Norwegian Jade, operated by Norwegian Cruise Line Holdings, was also denied entry into Vietnam.
"We have very strict protocols in place, there is no illness on board the ship and no guests or crew members on the ship who hold Chinese, Macau or Hong Kong passports or have visited or transited through any of these areas," captain Frank Juliussen said, reported the South China Morning Post.
Juliussen said officials have been "unreasonable" by not allowing the Jade to dock "despite the actions we've taken to accommodate their new protocols." He didn't make a reference to the specific Vietnamese port.
It comes after Japan this month implemented a quarantine on the Diamond Princess cruise ship, docked outside of Yokohama, after an elderly Hong Kong man was confirmed to have contracted COVID-19. So far, more than 200 people on the vessel are confirmed to have contracted the virus, according to Japanese health officials.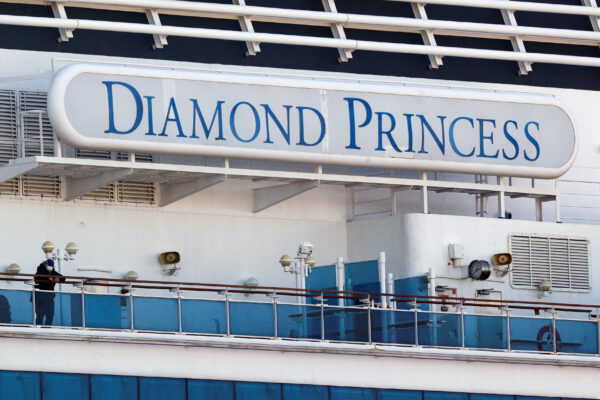 Now, certain Diamond Princess passengers will be able to leave the vessel and serve out their weekslong quarantine on land, operator Princess Cruises said in a statement on Thursday.
Those passengers—who are mostly elderly or have preexisting health problems—will engage in a "voluntary disembarkation" over the next several days while being overseen by Japanese health officials, the firm said.
Japanese health workers confirmed 44 new cases of COVID-19 on the ship, bringing the total to 218, according to the latest update. The ship entered the Yokohama port on Feb. 3 and was quarantined for a two-week period.