Downtown Miami is flooded, according to a number of videos posted to social media on Sunday afternoon.
The Miami Herald, WVSN, and other outlets posted videos showing torrential flood waters running over Miami streets.
Several reporters tweeted photos and videos of Brickell Ave. downtown.
"WOW! Look at these pictures of Brickell Ave. in downtown Miami. INSANE! Please be safe," tweeted Erika Glover of NBC6.

"Totally underwater," wrote Brian Entin of WSVN.
Hurricane Irma made landfall in the Florida Keys at around 9:10 a.m. ET on Sunday. It's expected to move up along the west coast of Florida before hitting the Tampa area Sunday afternoon or evening, according to the National Hurricane Center.
Irma crossed over the Florida Keys Sunday morning and was headed for the state's southwestern coast with winds of 130 miles per hour, according to the latest update from the NHC.
On Sunday afternoon, Florida Gov. Rick Scott requested a major disaster declaration from President Donald Trump.
He warned of devastating storm surges across the state.
"There is a serious threat of significant storm surge flooding along the entire west coast of Florida and 15 feet of impact above ground level in southwest Florida," he said at a live-streamed news conference.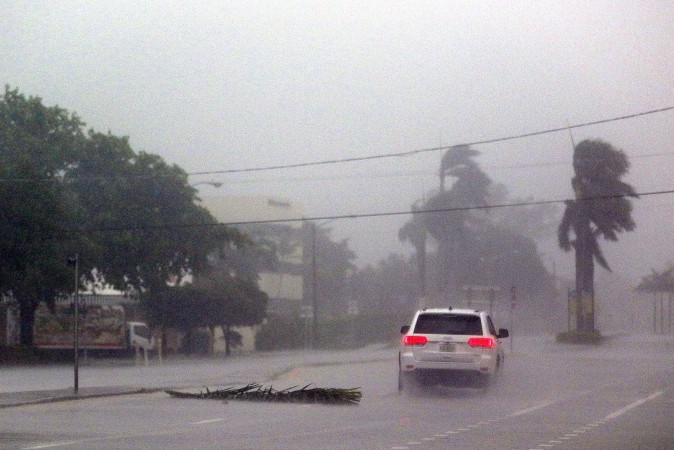 Meanwhile, Florida Power and Light says that at least 1.4 million people have lost power across the state amid Irma's winds and floods.