The Montgomery County Sheriff's Office in Texas posted video footage that appears to show a woman abandoning a 2-year-old child on a stranger's doorstep.
The incident took place in Spring, Texas, at around 8:20 p.m. on Oct. 17.
The woman, who appeared to be smiling, approached the door, rung the bell, and left the child on the doorstep before running away.
A woman inside the home came outside and saw the boy standing there with no adult. She then called 911.
"When Deputies arrived they viewed video surveillance and observed a black female arrive at the residence in a white passenger car. The suspect is observed running toward the front door of the residence while lifting the child in the air by one arm," said the Montgomery County Sheriff's Office. "Once the suspect arrives at the front door she rings the door bell, knocks on the door and then flees back to her vehicle."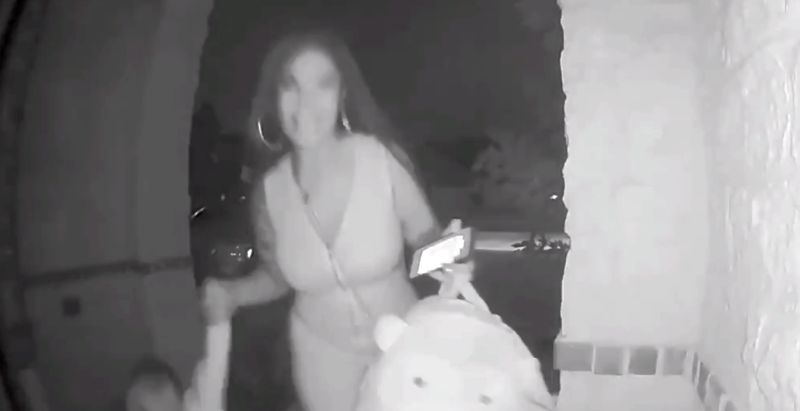 Officials said she also left several bags she was carrying.
The woman appears to be in her mid-20s to early 30s with long hair. She also has several tattoos on her right arm.
The child was not injured and is in good health, officials said.
"Child Protective Services responded to the scene and took custody of the child and are assisting in identifying the child's family," according to the sheriff's office.
Those who have information about the suspect in the case are asked to call Montgomery County Sheriff's Office 936-760-5800 or contact Multi-County Crime Stoppers at 1-800-392-STOP.
Other details about the case are not clear. The entire incident lasted only about 23 seconds.
Did you enjoy this article? Continue to read more stories  here.