Super Typhoon Mangkhut tore through Asia over the weekend, its destructive power caught in videos of swaying buildings, shattered skyscrapers, and dramatic rescues.
As the storm ripped through the Philippines, on Sept. 15, footage emerged of the raging floodwaters that had wrecked homes and triggered landslides.
One video shared with Reuters shows a man stranded in the middle of raging floodwaters, as rescuers stood nearby working out how to rescue him.
According to a Facebook post by the person who shot the video on Saturday, the man was eventually rescued.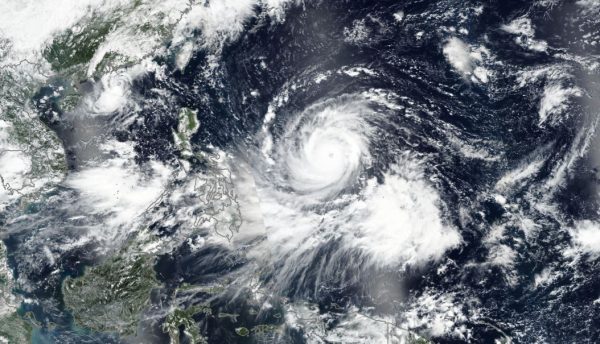 A tropical cyclone packing winds of over 125 mph (200kph), Mangkhut was at its most ferocious as it swept over the Philippines, before brushing past Hong Kong and slamming into China.
In the Philippines, it is thought to have killed over 50 people, with gusts reaching around 190 mph (305 kmph), although the death toll is rising as more reports come in.
The head of the military's Northern Luzon Command, Emmanuel Salamat, told Reuters that at least 19 more were killed in landslides in one part of Benguet Province alone.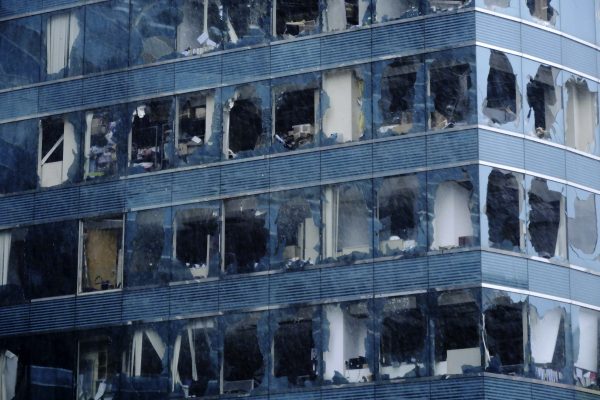 The 19 who died were part of a bigger group of 43 people, likely miners, and those who were still alive were feared to be trapped in an old mining bunkhouse that had collapsed under rubble, Salamat said.
Parts of Hong Kong and Macau were severely flooded, though there were no immediate reports of fatalities.
Videos and photographs show windows of some of the city's commercial skyscrapers smashed in the high winds. Some residents reported feeling nauseous as their buildings swayed for hours in the high winds.
China Central Television, the state broadcaster, said four people had been killed in Guangdong, China's most populous province of over 100 million residents.
Reuters contributed to this report.