An American tourist who was in Mexico City shooting a TV pilot when a magnitude-7.1 earthquake shook the area Tuesday, Sept. 19 shot video aboard a tourist boat in Xochilimco as it rocked in the waves.
Alyne Tamir, who captured the footage, told Storyful that being on a boat during the earthquake was "very scary," and described the scene as "having the waves and water appearing from nowhere."
The earthquake has killed at least 217 people, nearly half of them in the capital, 32 years to the day after a devastating 1985 quake.
Less than two weeks ago, an earthquake erupted near the southern state of Chiapas on the border with Guatemala, killing nearly 100 people.
Buildings collapsed and thousands of people were evacuated as the quake broke out shortly before midnight on Sept. 7.
Mexican President Enrique Peña Nieto said it was the strongest quake to hit the country in a century, with tremors felt over 650 miles away in Mexico City.
Mexico City is now the target of a quake that has toppled dozens of buildings, torn gas mains, and sparked fires across the city.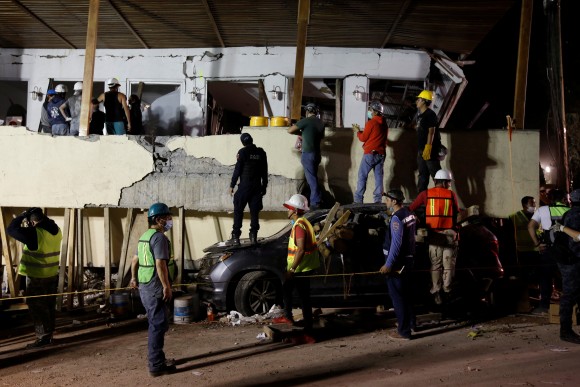 Rescue workers sifted through the rubble of a grade school on Wednesday, Sept. 20, recovering the bodies of 22 children and two adults. Another 30 children and 12 adults were missing, Nieto said.
Workers said a teacher and two students had sent text messages from within the rubble that morning. Parents clung to the hope that their children were still alive.
"They keep pulling kids out, but we know nothing of my daughter," 32-year-old Adriana D'Fargo, who was waiting for hours for news of her 7-year-old, told Reuters.
Schools have closed indefinitely as millions are still without power and an untold number wait in shelters after losing their homes.
Nieto said the priority right now is to rescue those trapped in buildings or houses, and to treat the sick.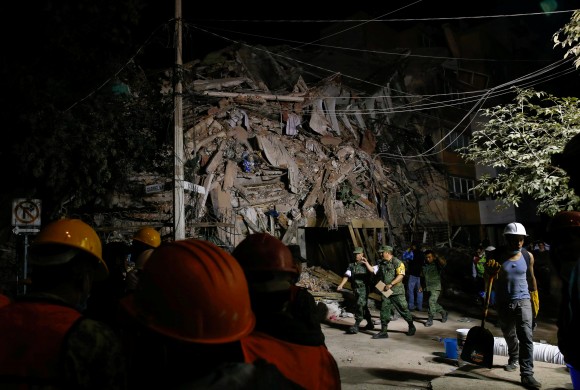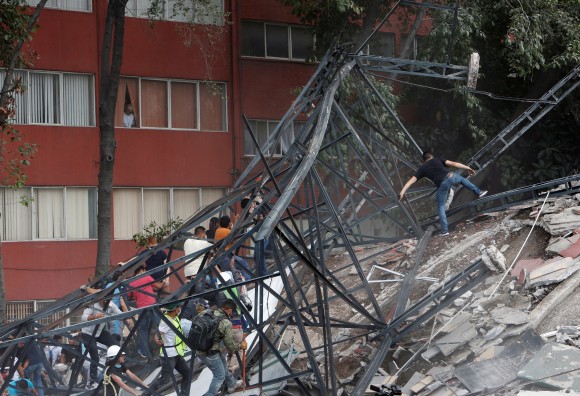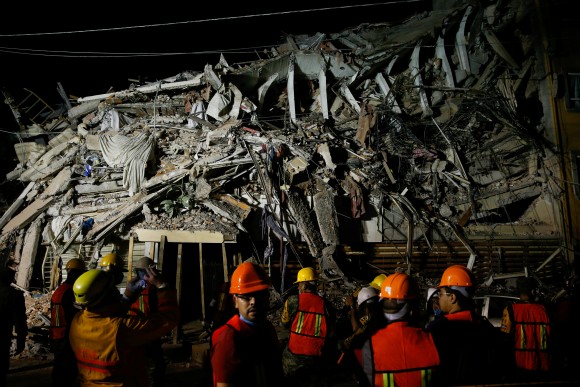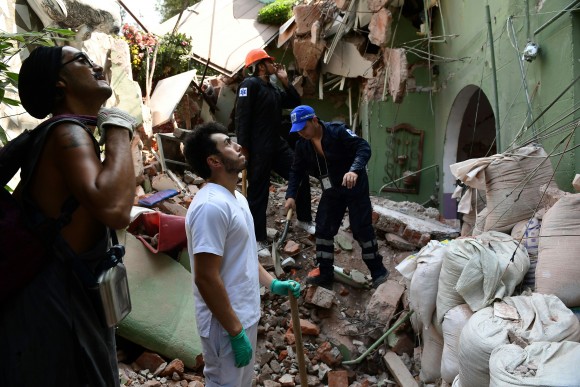 Reuters contributed to this report.
From NTD.tv