A woman was arrested in Florida after video footage showed her shoving a dog into the trunk of a car after an animal shelter declined to euthanize the animal.
Brevard County Sheriff Wayne Ivey said in a video statement that the "disturbing video" was sent to police officials.
The woman was identified as Sarah Perry.
She "had brought the family pet to a local animal shelter where she wanted the staff to either take the dog or euthanize it, as she no longer wanted to keep it."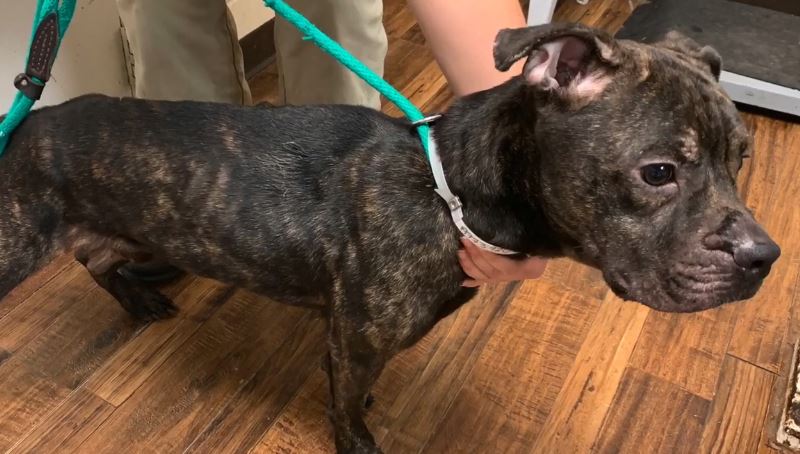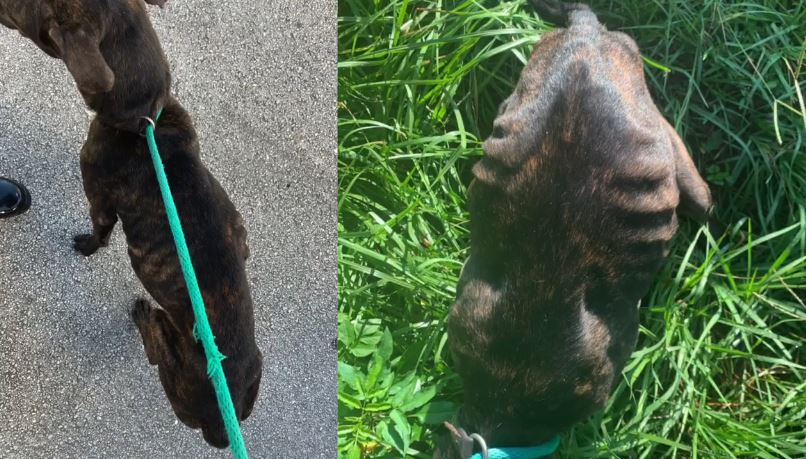 "The staff at the local shelter informed Perry that they were completely full and therefore unable to accept the dog and, additionally, that they do not euthanize animals for the public."
Staff members said Perry became enraged before leaving with the dog. Moments later, she was captured on video opening the trunk of her vehicle with a little girl, possibly her daughter, watching as she then shoved the dog into the trunk.
A bystander videotaped Perry putting the dog into the trunk and shelter staff photographed her license plate.
The Brevard County Sheriff's Office probed the case as animal cruelty. They located the dog, took it into custody, and transported it to a veterinarian.
"The dog was visibly emaciated and appeared to be uncared for," Ivey said. A photograph showed the dog appearing to have rough spots on its body, missing fur in some areas.
Veterinarians examined the dog and "determined that it was in very poor health, and was extremely malnourished."
Perry was booked on a charge of felony animal abuse for "the despicable way she treated this poor helpless pet," Ivey said.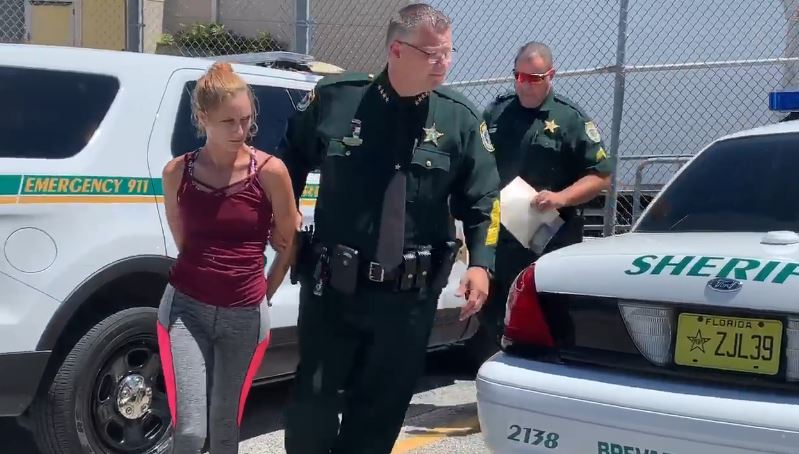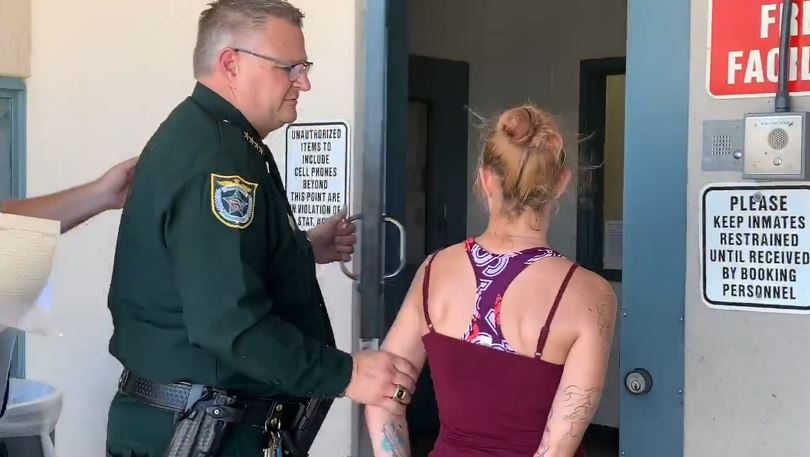 "The abuse of this innocent pet makes absolutely no sense and can only be attributed to someone who has zero compassion for animals and, quite frankly, shouldn't even be allowed to even own a plant, much less a pet," Ivey added. "As I've said many times before, anyone who could do something like this to an innocent pet could just as easily do it to a human."
"Let me be very clear. If you harm an animal in Brevard County, we're going to put your butt straight in jail and do everything legally possible to make your life just as miserable as you made that pet's life," he added later.
"If in your sick little mind, you're thinking about harming an animal, or a human for that matter, I would highly recommend that you don't do it,  but if for some reason you can't control yourself, then you better do it somewhere other than Brevard County."