President Trump on June 30 shook hands with North Korean dictator Kim Jong Un as they met at the demilitarized zone between North and South Korea.
The White House shared a video of President Trump and Kim at the DMZ, noting that he became "the first sitting President to enter North Korea."
The two agreed to restart negotiations on a nuclear agreement.
According to the New York Times, Trump walked about 20 paces into the base of a building on the North Korean side.
The moment President Trump meets Chairman Kim at the DMZ and becomes the first sitting President to enter North Korea: pic.twitter.com/VwqGAEmmxz

— The White House (@WhiteHouse) June 30, 2019
"It is good to see you again," Kim said. "I never expected to meet you in this place."
"Big moment, big moment," Trump said.
After about one minute, Trump and Kim went back over the line into South Korea. The two then went into a building along with President Moon Jae-in of South Korea.
"This has a lot of significance because it means that we want to bring an end to the unpleasant past and try to create a new future," Kim told reporters, as reported by the newspaper. "So it's a very courageous and determined act."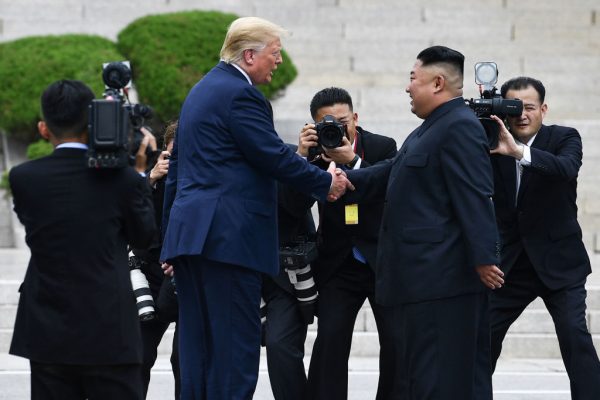 "Stepping across that line was a great honor," Trump stated. "A lot of progress has been made, a lot of friendships have been made, and this has been in particular a great friendship."
Trump had previously tweeted about his willingness to have a meeting and become the first sitting president to step foot in the reclusive, communist country.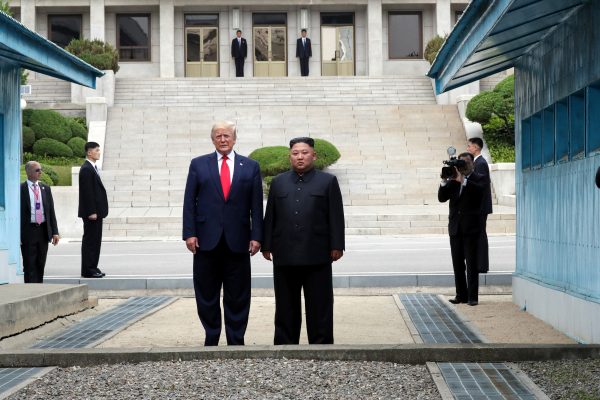 "I really think that, if you go back two and a half years, and you look at what was going on prior to my becoming president, it was a very, very bad situation – and very dangerous situation for South Korea, for North Korea, for the world," Trump said. "And I think the relationship that we've developed has meant so much to so many people."
Trump and Kim both met in February at a summit in Vietnam, which proved unsuccessful. Trump walked away without getting a nuclear deal.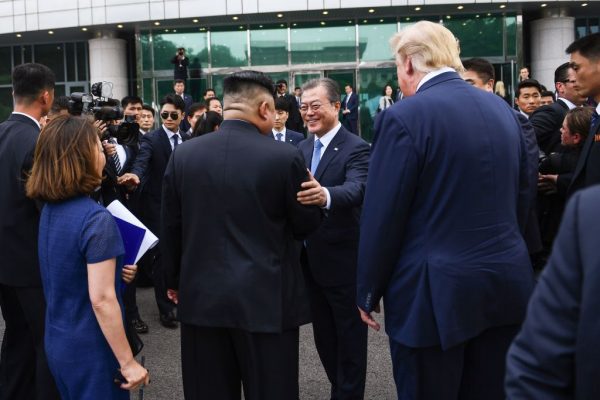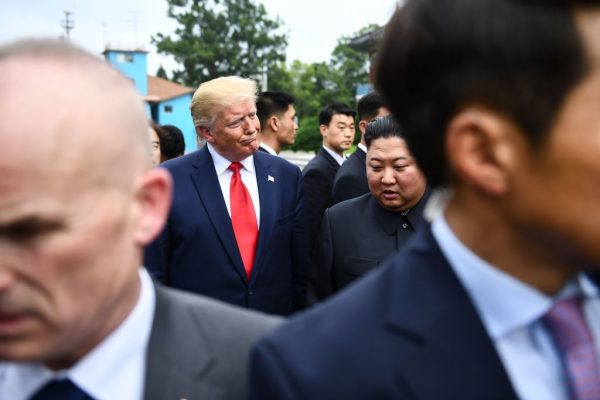 "And it was an honor to step over the line," Trump said on Sunday. "I thought you might do that, I wasn't sure. But I was ready to do it. And I want to thank you. It's been great. It's been great. A very historic meeting. We were just saying – one of the folks from the media was saying this could be a very historic moment, and I guess that's what it is."
The entire visit lasted less than one hour.