Warning: Video is hard to watch and may be upsetting for some viewers.
A hospital employee in Arizona is under fire after allegedly dropping a newborn baby in the delivery room.
A video posted on Facebook shows the hospital worker grabbing the baby before dropping the child at an awkward angle just seconds after she was born, ABC15 reported. The incident took place at Chandler Regional Medical Center.
The parents, Derrick and Monique Rodgers, posted the video on Facebook because they received no answers.
Even though the moment is one of the happiest of their lives, Monique Rodgers said she won't watch it.
"I kind of promised myself that I would never watch that video again," said the mom, according to the report.
After the baby, named Morgan, fell on the table, nurses rushed to grab her to prevent her from falling off the table.
My twin girls were born 2/14/19 at Chandler Regional in Chandler, AZ and my daughter Morgan was dropped on her head due to the negligence of the staff. I was never notified she was dropped nor were there any tests done due to them dropping her. I would like to prevent this from happening to other children being born at this hospital. ***EDIT***I forgot to mention that a she spent a total of 12 days in the NICU due to her being 3lbs 4oz when born. A head ultrasound was done on day 5 and I was also not notified that this was being done due to her low birth weight and I was never given the results of this test. She has a grade 1 hemorrhage on the left side of her brain and I am not sure if that was due to her being dropped or her low birth weight. I did not find out that this test was done and the results of this test until this past Saturday when I brought up a different concern to her doctor.Please share my video.

Posted by Mo Rodgers on Wednesday, May 1, 2019
"I feel like she was treated like a sack of potatoes," Monique Rodgers said.
Derrick Rodgers was the one who recorded the video, but "it made me so mad. Like, I had to stop recording," he said.
Rodgers asked the doctor about the incident.
"I told him, 'You dropped my baby,'" the father said.
He added: "[The doctor] had like a nonchalant look on his face. Then I showed him the video, and he had nothing to say after that."
About a week later, medical tests revealed that Morgan suffered a "grade one germinal matrix small bleed," which is a small hemorrhage in the brain. But the family told ABC15 that they weren't told about the ultrasound test for about six weeks.
The mother, however, said that her daughter "does this like tensing up and her body kind of shakes" and she wants to know the reason why.
"I would like to know if this was due to her having a low birth weight or if it was due to her being dropped on her head," said Monique Rodgers.
What's more, "An apology when it happened could've gone a long way," noted the mother.
"I just wanted people to know what happened to my baby," she also told KVOA. "As a mother, you're supposed to be there to protect her and I felt like I wasn't there to protect her when she was born. I couldn't stop them from being rough with her or him holding her with one hand, I couldn't stop him. I don't know if she'll be hurt for the rest of her life."
The hospital issued a statement about the matter.
"The safety of our patients and their families is always our top concern," officials told AZCentral. "The medical team at Dignity Health Chandler Regional Medical Center takes this matter extremely seriously."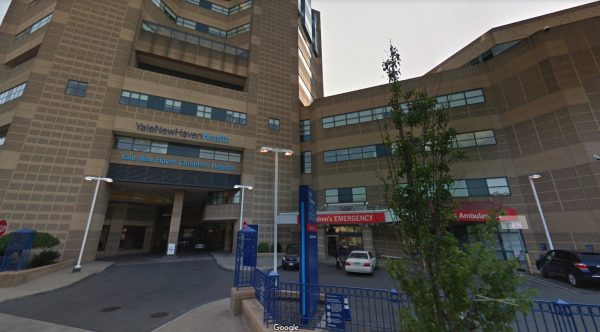 Who Should Be There?
Main Line Health said, "There's a labor nurse who will coach you through the pushing all while monitoring your baby's progress. You'll also have the support of a baby nurse who will evaluate your baby's health after delivery and facilitate the skin-to-skin and breastfeeding processes."
"Everyone's childbirth experience will be different. If you need a cesarean section or if you deliver early, your birth team may require an extra set of hands. In some cases, a neonatologist and an NICU nurse will be present to check on the baby's well being as soon as they are born," the website says.