A video that's going viral appears to show the process of making a "door lock" out of a fork.
It's probably worth stating that one shouldn't try to rely on a simple eating utensil to keep their home safe from intruders.
"I came up with a way to lock a door by modifying a dinner fork. Some folks may have seen my earlier video on my channel called 'portable door lock', which I made from flat 1/8″ steel," wrote Phil Crockett, the uploader.
"The Fork Lock, however, is way easier to make. This lock is very useful when wanting to add a little extra security to a motel room, public restrooms (which often have broken locks), or on any interior, or exterior door."
The process involves taking a simple fork and placing it in the vice before bending the "teeth" at a 90 degree angle with a hammer. After that, he cuts most of the handle off, again with the aid of a vice. The handle has to fit inside the teeth of the fork.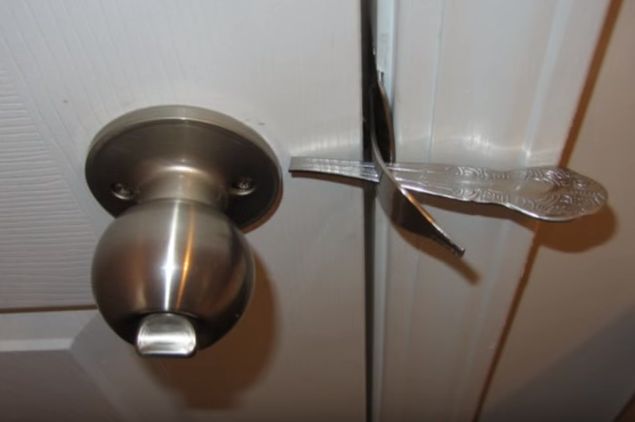 Then, place the teeth, or prongs, of the fork and place it into the latch hole of the door before shutting it. After that, one needs to place the handle into the prongs.
Obviously, it would have to be placed in a door that doesn't open out.
Many complained in the comments section that it's impractical in an emergency.
"Yes indeed, I'm finding out that a lot of folks don't have access to such tools, or even know people that have them. That would definitely make it unpractical (sic)," Crockett wrote.