Newly released court documents in the case against the parents of slain Crystal Lake boy Andrew "AJ" Freund suggest that video on the mother's phone showing the child's badly beaten body played a key role in the investigation.
Documents cited by the Chicago Tribune noted that footage found on JoAnn Cunningham's phone shows severe bruising on the face and body of the murdered child.
WGN-TV reported that investigators also found a second video of Cunningham berating AJ for wetting his bed, showing the boy unclothed except for bandages around his wrists and hips.
The existence of the first video and details of its contents were revealed in a sworn statement made by McHenry County sheriff's Detective Edwin Maldonado in a search warrant request included in newly released documents, according to the Chicago Tribune report.
WGN-TV reported that the court documents also show investigators found a photograph on Cunningham's phone showing a shopping list that contained items like duct tape, plastic gloves, air freshener, and bleach.
Cunningham and Andrew Freund Sr., the boy's father, both confessed on April 24 to killing the child, WGN-TV reported.
Both face multiple charges in connection with the boy's death, including murder.
Autopsy Reveals Cause of Death
An autopsy has revealed that AJ died of multiple blows to the head.
A coroner cited in criminal complaints filed on Thursday, April 25, at the McHenry County Circuit Court, stated that the boy died as a result of craniocerebral trauma caused by blunt force injuries to the head.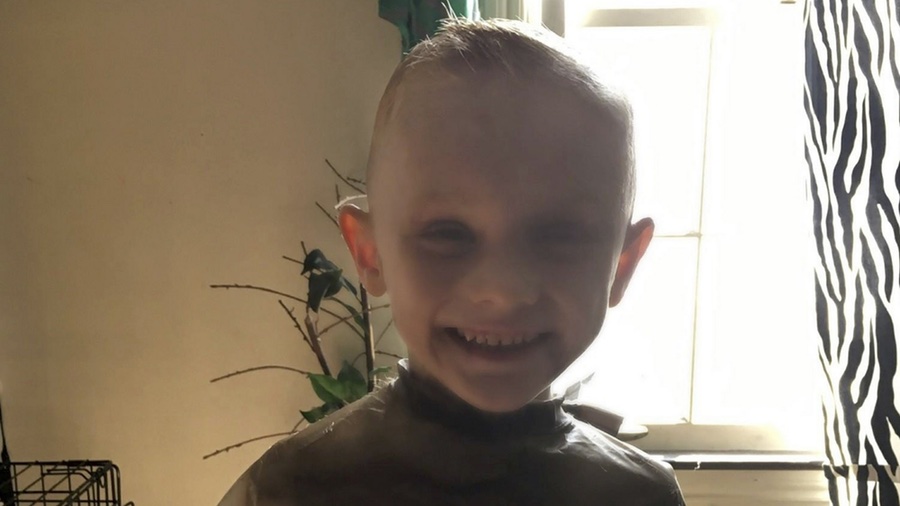 Other chilling details were heard in court, according to Fox5, including that prior to being beaten to death, the little boy was forced to take a long, cold shower.
Prosecutors cited by the news outlet said AJ's parents forced their son "to remain in a cold shower for an extended period of time and/or struck A.F. on or about his body, knowing such acts would cause the death of A.F."
WGN-TV reported that on April 15 the couple admitted that they put AJ in a cold shower for about 20 minutes after the boy lied about soiled underwear.
Cunningham reportedly put AJ to bed and later checked on him to discover he was dead.
Freund Sr. said, according to WGN-TV, "The next day he took AJ's body to the basement and stored him in a tote. He said on 4/17/19 he placed AJ inside several trash bags, placed the body in the trunk of his car and drove him in an area in Woodstock."
He then allegedly dug a shallow grave, placed the child's body inside, and left.
The parents appeared in McHenry County Court on April 25 where, according to WGN-TV, they faced multiple charges.
JoAnn Cunningham, was charged with five counts of first-degree murder, four counts of aggravated battery, two counts of aggravated domestic battery, and one count of failure to report a missing or child death.
Andrew Freund Sr. was charged with five counts of first-degree murder, two counts of aggravated battery, one count of aggravated domestic battery, two counts of concealment of a homicidal death, and one count of failure to report a missing or child death.
A bond of $5 million has been set for each of the two accused.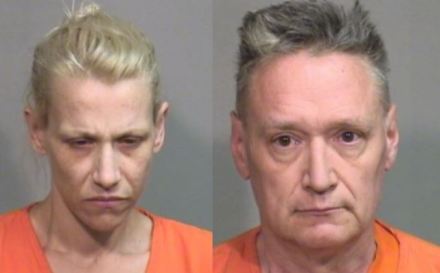 Both parents are due in felony court on May 10, according to The Herald.
'No Longer Have to Suffer'
The boy's body was found wrapped in plastic on April 24 in a rural area of Woodstock, Crystal Lake Police Chief James Black said at a news conference, according to The Associated Press.
Woodstock is about 50 miles northwest of Chicago and a few miles from the family's home in Crystal Lake.
In a message intended for the slain boy, the chief said, "We know you are at peace playing in heaven's playground and are happy you no longer have to suffer."
Welfare Checks
On April 23, the police released more than 60 pages of reports written by officers who responded to various calls about the house where AJ lived with his parents, AP reported.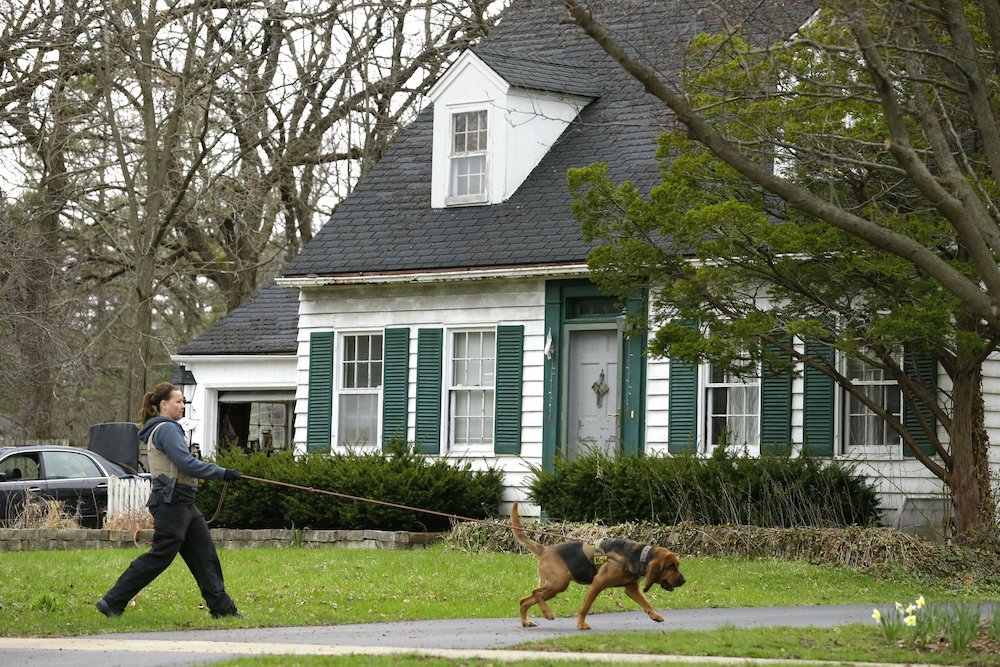 One report described seeing the home littered with dog feces and urine, and a children's bedroom where "the smell of feces was overwhelming." Another report said the officer found the house to be "cluttered, dirty, and in disrepair," and without electricity.
The heavily redacted reports also indicate state child welfare workers were called after officers spotted a large bruise on one of the young boys living there, but that the children appeared to be "healthy and happy" and were not removed from the house.
Epoch Times reporter Jack Phillips and The Associated Press contributed to this article.