Julie Chen, "The Talk" host and wife of Les Moonves, announced she is leaving the show amid sexual misconduct allegations against the former CBS CEO.
"I have been at 'The Talk' since the day it started nine years ago and the cast, crew and staff have become family to me over the years. But right now, I need to spend more time at home with my husband and our young son, so I have decided to leave 'The Talk,'" Chen said in an announcement on the show. She held back tears as she thanked her co-workers.
"I want to thank everyone at the show for the wonderful years together. I will always, always cherish the memories we shared," Chen said. "Most important, I want to thank you, the viewers, for allowing me into your home every day. It was a privilege that I will forever be grateful for."
She then thanked "everyone behind the scenes" at the show. "I know this show, and the sisterhood it stands for, will live on for many, many, many more years to come. You ladies got this and I cannot be more proud to call you my friends," Chen said.
Earlier this month, Moonves resigned after at last 12 women came forward and accused him of sexual misconduct, Fox News reported. Moonves now will advise CBS for a year "in order to provide for a smooth transition of his duties," it was reported.
"Moonves and CBS will donate $20 million to one or more organizations that support the #MeToo movement and equality for women in the workplace," said CBS in a statement. "The donation, which will be made immediately, has been deducted from any severance benefits that may be due Moonves following the Board's ongoing independent investigation led by [law firm] Covington & Burling and Debevoise & Plimpton. Moonves will not receive any severance benefits at this time (other than certain fully accrued and vested compensation and benefits); any payments to be made in the future will depend upon the results of the independent investigation and subsequent Board evaluation."
Bruce Gordon, a CBS official, said, "We thank Les for his 24 years of service. Among his achievements, he established a strong management team, giving us great confidence as we accelerate our succession plans and provide continuity of leadership. This agreement maintains an independent Board that is charged with determining the best course for the future of CBS on behalf of all shareholders."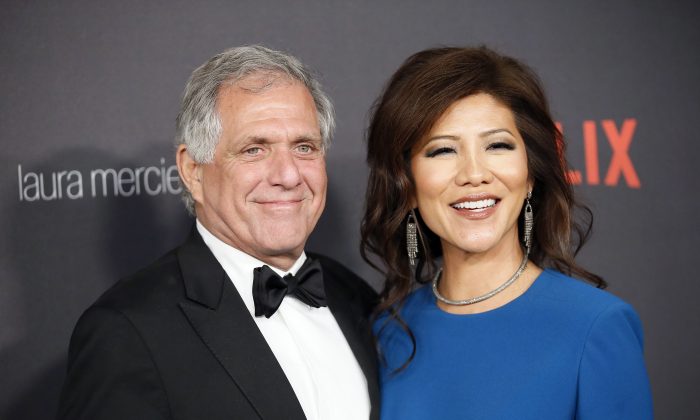 Chen was absent from the show since its season premiere on Sept. 10, NBC News reported. Chen, 48, found herself in an unusual situation after Moonves became a news story.
Chen will continue to be part of "Big Brother" until the show ends next week, NBC reported.
After meeting in 1999, Chen and Moonves got married in 2004. In June, Chen issued a statement on Twitter, saying she supports her husband.
"I fully support my husband and stand behind him and his statement," she said at the time.
Did you enjoy this article? Continue to read more stories  here.