An official has estimated that the tsunami that slammed into the Indonesian city of Palu was 20 feet high.
A 7.5 magnitude earthquake struck off the coast of the island of Sulawesi, Indonesia, sending a tsunami to Palu and other areas.
Now-viral video footage shows the tsunami slamming into the shore, inundating streets and destroying buildings. The person who recorded the scene was positioned at a high vantage point in a tall building.
The BBC reported that more than 800 people were killed by the quake and tsunami—both struck on Sept. 28. A number of aftershocks over 5.0 in magnitude struck the same area.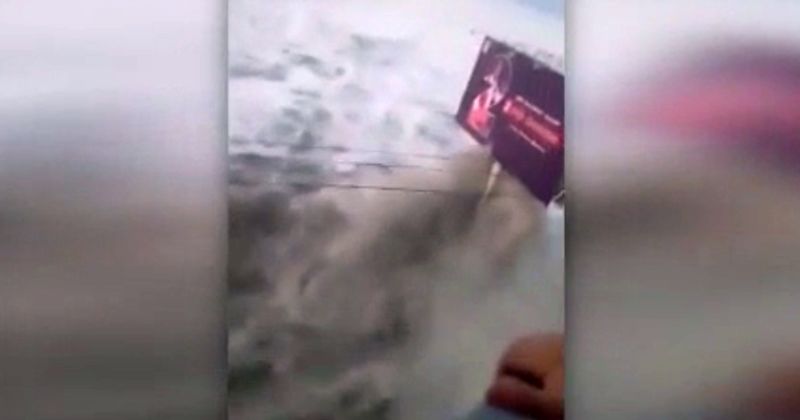 Sutopo Purwo Nugroho, the country's national disaster agency spokesman, told the BBC and CNN (video above that the tsunami was 20 feet, or 6 meters, high.
He warned that the death toll could be much higher than what has been reported, possibly in the thousands.
"The death toll is believed to be still increasing, since many bodies were still under the wreckage, while many have not been reached," he told The Associated Press on Sept. 30.
"What we now desperately need is heavy machinery to clear the rubble. I have my staff on the ground, but it's impossible just to rely on their strength alone to clear this," Muhammad Syaugi, head of the national search-and-rescue agency, was quoted by the BBC as saying.
The Red Cross said that more than 1.6 million people have been impacted by the earthquake and tsunami.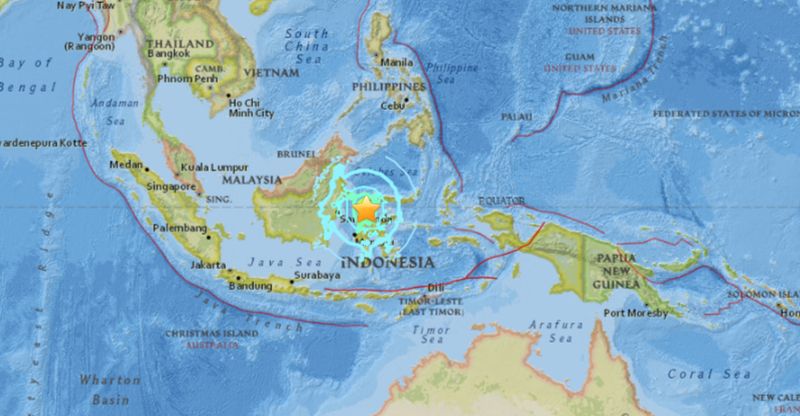 "I know there are many problems that need to be solved in a short time, including communications," President Joko Widodo said after visiting Palu.
Indonesia's National Disaster Mitigation Agency told AP in another report that officials are digging a mass grave in Palu, which can hold at least 300 bodies. The mass burial, he said, "must be done as soon as possible for health and religious reasons," AP reported.
A village chief told AP that between 100 and 200 people might be buried under the rubble of a residential complex in Palu. Rahmansyah, who has one name, said many bodies have been pulled out of the debris already.
Locals Describe Terror
"The ground rose up like a spine and suddenly fell. Many people were trapped and buried under collapsed houses. I could do nothing to help," resident Nur Indah told AP. "In the evening, some of them turned on their cellphones just to give a sign that they were there. But the lights were off later and the next day."
"It feels very tense," Risa Kusuma, a local, was quoted by the BBC as saying. "Every minute an ambulance brings in bodies. Clean water is scarce. The minimarkets are looted everywhere."
Ermi Liana told the outlet that she's not sure her parents are alive. "They live close to a bridge that collapsed. I can't reach them by phone," she said. "I can only pray they are alive."