Video Games for Positive Change
April 30, 2014 10:58 am Last Updated: May 7, 2014 6:51 pm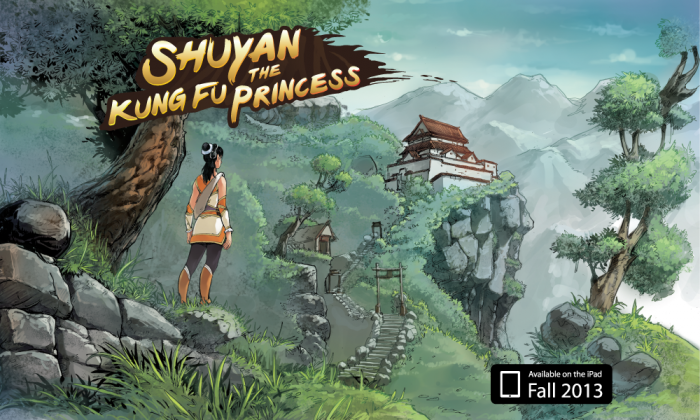 NEW YORK—It was love at first sight. The Tribeca Film Festival (TFF), established shortly after the tragic events of Sept. 11, 2001, took as its goal giving back to its community in the form of storytelling. Games for Change (G4C), a nonprofit that facilitates the creation of humanitarian games for social good, began in 2004. 
When the president of G4C, Asi Burak, met with Tribeca's co-founder Craig Hatkoff in late fall of last year, creating a partnership was a no-brainer.
"For us, it makes perfect sense because it brings us to mainstream. It brings us to the public," Burak said while strolling around the Tribeca Family Festival on Saturday, April 26. 
TFF introduced its first-ever Tribeca Innovation Week, which culminated with the Tribeca Family Festival. G4C had an important role and a visible presence during the week and even integrated its three-day annual festival for game developers into the events lineup.
"TFF shares [G4C's] mission to use storytelling as a transformative tool," said Genna Terranova, director of programming at TFF.
"We see that games share some commonalities with documentaries, especially those that aim to educate and raise awareness and action for social change," Terranova wrote in an email.
Parents take some convincing of G4C's mission, though.
"There's a lot of negative associations [with games]," said G4C's director of external relations, Susanna Pollack at the festival. 
G4C has partners that reach out to for-profits and encourage the development of corporate social responsibility campaigns. The games themselves have shown in different ways the good that can come of gaming.
Learning and Charity
At the family festival, G4C set up a public-facing arcade with over a dozen vendors who had interactive, physical, and virtual games for children aged from pre-kindergarten to high school and up. 
Games included ones as commercial and addictive as Farmville, which raised $8 million for various charities, and "The Running of the Stocks," a social commentary on frenzied investors running around Wall Street. 
Other interactive games at the festival were presented by the American Museum of Natural History. The museum's associate director for digital learning, Barry Joseph, created an educational card game that promoted the museum's latest exhibit on Pterosaurs. 
An innovative game-changer at the festival, however, was "Shuyan: The Kung Fu Princess." To be able to succeed, the player must learn self-restraint.
Drew Parker, the game's creative director, said that users are looking for games that "are not about the status quo." 
"From an entertainment perspective, [players] just want a new experience," Parker said at the festival.
As Shuyan progresses from level to level, her master teaches her the real, soft kung fu combat techniques. The game is set in ancient China at a kung fu temple, and it has accompanying classical Chinese music as well as backdrops drawn by a Chinese artist.
Parker brought to it four years of kung fu training and the belief that "Shuyan" doesn't need to be full of violence to still be an exciting.