The crowd at President Donald Trump's rally in North Carolina started chanting "send her back" as the president continued attacking Rep. Ilhan Omar (D-Minn.) on July 17.
"Representative Omar blamed the United States for the terrorist attacks on our country saying that terrorism is a reaction to our involvement in other people's affairs," Trump began. A video clip from a 2013 interview with Omar showed her doing what Trump said.
"She smeared U.S. service members involved in Black Hawk Down. In other words, she slandered the brave Americans that were trying to keep peace in Somalia," Trump added. Omar tweeted in 2014 that "thousands of Somalis" were "killed by American forces" during the Battle of Mogadishu in 1993.
"Omar minimized the Sept. 11 attacks in our homeland, saying 'some people did something'—I don't think so. Some people did something, yeah some people did something alright," Trump continued, referring to remarks the representative made while speaking at a Council on American-Islamic Relations (CAIR) fundraiser earlier this year.
WATCH: A Crowd in North Carolina chants "Send her back!" as Trump spends 3 minutes criticizing Rep. @IlhanMN pic.twitter.com/BT9lM0HZmE

— Bloomberg TicToc (@tictoc) July 17, 2019
"She pleaded for compassion for ISIS recruits attempting to join the terrorist organization," he said. Fox 9 reported in 2016 that Omar asked a judge for "compassion" and a "restorative approach to justice" ahead of the sentencing of nine men for planning to join the terror group ISIS.
"Omar laughed that Americans speak of Al-Qaeda in a menacing tone, and remarked that 'you don't say America with this intensity,'" Trump told the crowd about another of Omar's past statements.
"And at a press conference just this week, when asked whether she supported Al Qaeda—that's our enemy, they are a very serious problem that we take care of but they always seem to come along somewhere—she refused to answer, she didn't want to give an answer to that question," he said about the question asked of Omar on July 15 by a reporter at a press conference she held in Washington to attack Trump.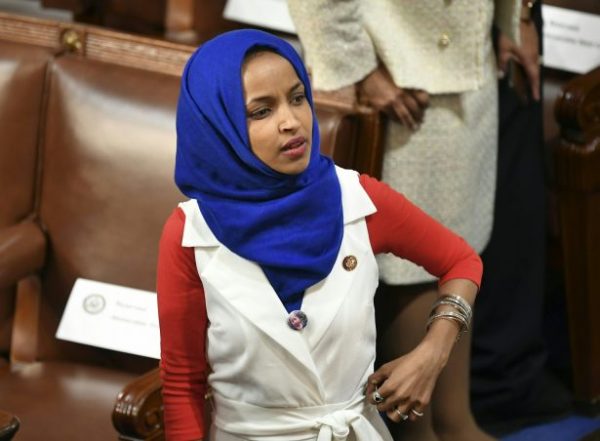 "Omar blamed the United States for the crisis in Venezuela … think of that one," Trump said, referring to Omar's interview in May, before adding: "And she looks down with contempt on the hard-working Americans saying that 'ignorance is pervasive in many parts of this country.'"
Omar made the statement in May, telling a podcast that many Americans don't know much about refugees and the resettlement process.
"The Republicans are really good at misinformation and sort of really reorganizing facts to sort of paint a picture that really eventually is not rooted in fact," she said, adding later: "ignorance really is pervasive in many parts of, of this country. And as someone who was raised by educators, I really like to inform people about things that they might be ignorant to, willingly or unwillingly."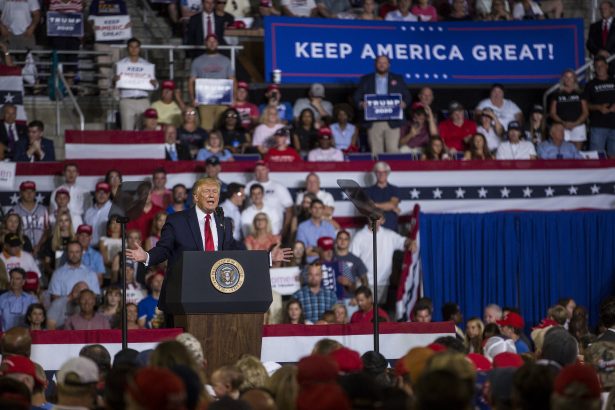 "And obviously, and importantly, Omar has a history of launching vicious antisemitic screeds," Trump added, pausing as the "send her back" chants got louder.
Omar has made a number of comments condemned by lawmakers on both sides of the aisle as antisemitic, including claiming that American politicians only support Israel because of financial compensation.
Omar said in February in response to statements from critics. "This is why I unequivocally apologize."
"And she talked about the evil Israel and 'it's all about the Benjamins,' not a good thing to say," Trump added after the pause. "So that's Omar. That's Omar. And by the way, many other things, all you have to do is press the right button on your beautiful screen and you'll see."
From NTD.com