Disgraced actor and comedian Bill Cosby spent the night at SCI Phoenix, a new 3,830-bed state prison near Philadelphia, according to 6ABC.
He was sent there on Sept. 25, after being held at a county jail after he was sentenced to 3 to 10 years in prison for the 2004 sexual assault conviction of Andrea Constand.
The ABC affiliate report said his inmate number with the Pennsylvania Department of Corrections is NN7687, and the outlet posted a screenshot of his prison details. His mugshot was also released to the public by state officials.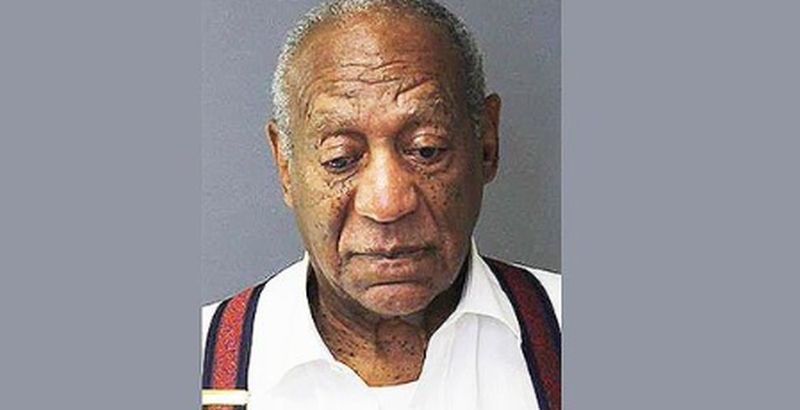 Correction officials will have to determine his needs and safety issues to find out where it will be best for Cosby—who is 81, legally blind, and walks with a cane—to stay.
District Attorney Kevin Steele said that Cosby could end up at SCI Laurel Highlands, a prison for low-risk inmates, which is about 70 miles southeast of Pittsburgh.
SCI Laurel Highlands is the state Correction Department's provider for inmates who have special needs, the ABC affiliate report noted. It also has separate housing units for elderly inmates and for sex offenders.
A judge on Sept. 25 declared Cosby a "sexually violent predator" just before he was sentenced. His wife, Camille Cosby, was not present.
"No one is above the law. And no one should be treated disproportionately because of who they are, where they live, or even their wealth, celebrity or philanthropy," Montgomery County Judge Steven O'Neill said, according to The Associated Press.
'Racist and Sexist Trial'
Cosby spokesman Andrew Wyatt also told AP after the comedian's sentencing that Cosby was "one of the greatest civil rights leaders in the United States for over the past 50 years," while decrying the trial as the "most sexist and racist" in the country's history.
"This has been the most racist and sexist trial in the history of the United States. Dr. Cosby has been one of the greatest civil rights leaders in the United States over the last 50 years. He has also been one of the greatest educators of men and boys over the last 50 years. This is not pointed out to the jury or allowed in court because the racist and sexist mass media was attacking and denouncing Dr. Cosby whenever his lawyers even hinted there was racist and sexism present," said Wyatt, CBS Philadelphia reported.
He added: "All three of the psychologists who testified against Dr. Cosby were white women who make money off of accusing black men of being sexual predators. It is no accident that prosecutor still works so close with anti-black and anti-male activist groups who tried to extort $100 million from Dr. Cosby in 2014 and continues to produce racist and sexist publicity against him through the 35 clients."
Maryclaire Dale, an AP reporter, said that Cosby "removed his watch and his tie and his jacket before he was handcuffed and led down the hallway."
"We prosecute where the evidence takes us and that was done in this (Cosby) case. When (U.S.) Judge (Eduardo) Robreno released the deposition and said that this is perhaps criminal, we're obligated to look at that and we did and we worked through the case and we got to where we are today," he said.
"Bill Cosby took my beautiful, healthy young spirit and crushed it. He robbed me of my health and vitality, my open nature, and my trust in myself and others."

Read Andrea Constand's full victim impact statement, released at Cosby's sentencing https://t.co/Xi0fFtyYk0 pic.twitter.com/BeDNA0uPot

— CBS News (@CBSNews) September 25, 2018
Andrea Constand's Full Victim Statement
Constand, a former Temple University employee who Cosby assaulted, released a statement on the matter.
"At the time of the assault, I was 30 years old, and a fit, confident athlete. I was strong, and skilled, with great reflexes, agility and speed. When I graduated from high school in Toronto, I was one of the top three female high school basketball players in Canada. Dozens of American colleges lined up to offer me basketball scholarships, and I chose the University of Arizona," she wrote, Fox News reported.
She added: "I had just given my two-month notice at Temple when the man I had come to know as a mentor and friend drugged and sexually assaulted me. Instead of being able to run, jump and pretty much do anything I wanted physically, during the assault I was paralyzed and completely helpless. I could not move my arms or legs. I couldn't speak or even remain conscious. I was completely vulnerable, and powerless to protect myself. After the assault, I wasn't sure what had actually happened but the pain spoke volumes. The shame was overwhelming. Self-doubt and confusion kept me from turning to my family or friends as I normally did. I felt completely alone, unable to trust anyone, including myself."