A black bear and her three cubs got a helping hand from a human.
The cubs decided to go dumpster diving for food but were unable to get out.
"They know how to open the latch to the dumpster," Shirley Schenk, a woman helped rescue the bears, told ABC News.
"This mother is notorious in the neighborhood."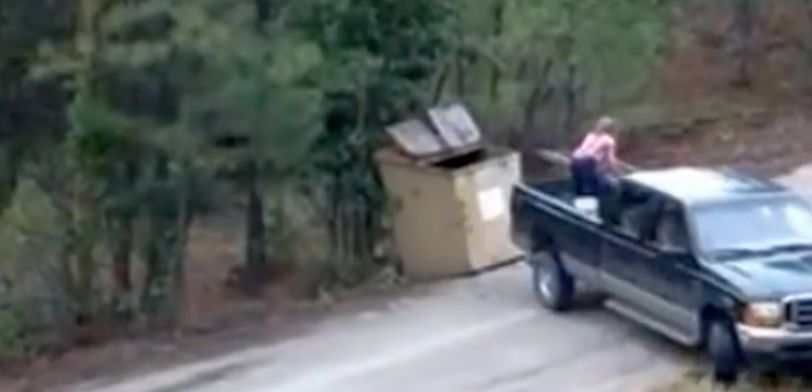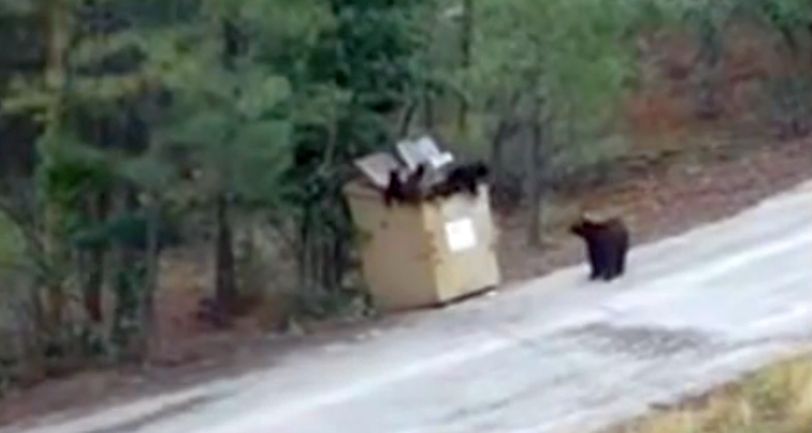 Video footage of the incident has periodically gone viral over the past five or so years.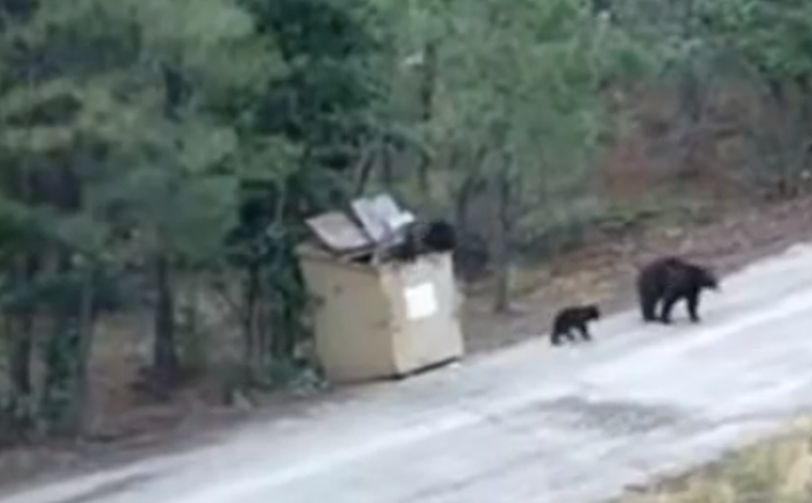 "I was not scared," Shirley Schenk said of encountering the bears. "I had my husband driving and I knew we'd drop it and go. … I would have never done that on foot."
Her husband backed their truck to the dumpster and Shirley lowered the ladder. The cubs then climbed out.
"Any time I see them I just go the other direction on purpose, unless we're playing rescue ranger," she said.

According to Bear.org, "Black bears have killed 61 people across North America since 1900. This no longer worries me. My chances of being killed by a domestic dog, bees, or lightning are vastly greater. My chances of being murdered are 60,000 times greater. One of the safest places a person can be is in the woods."