Victoria has bankrolled an ambitious $35.2 million (US$26.2 million) project that will see the state replicated digitally, speeding up the city's urban planning and allowing government, industry, and the community to tour the state virtually and online. But the project opens up a new "attack surface" for bad cyber actors, a security expert has warned.
Unlike Google Maps' Street View, which presents 2-dimensional images of streets and buildings, the Digital Twin Victoria (DTV) project seeks to allow users to fly around the state in 3-dimensional space.
This means planners, engineers, and builders will be able to access the digital landscape to see what projects might look like in the real world, drastically speeding up project feasibility studies, planning, and development—all from the comfort of their own desk.
"With the convergence of big data and advanced technology, Digital Twin Victoria will enable us to do in minutes and days things that used to take weeks, months and even years," Victoria Minister for Planning Richard Wynne said in a media release.
"Digital Twin Victoria will catapult Victoria into its digital future, driving efficiencies in planning and construction to supercharge the State's long-term growth and continued economic recovery."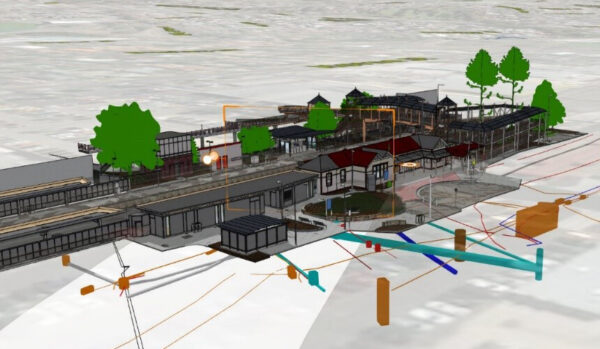 The backbone of the technology is based on CSIRO's TerriaJS, an open-source framework for modelling real world locations in a virtual landscape. Open-source means the code is available for free to view, or even copy and modify.
However, Michael Shoebridge, director of defence, strategy, and national security at the Australian Strategic Policy Institute, noted that a heavy reliance on the digital replica could open up the data it relied upon for a cyberattack.
"In cyber terms, digital twins provide whole new 'attack surfaces' for criminal and state cyber actors," Shoebridge told The Epoch Times.
Shoebridge said that cyber hackers who obtain control of the digital twin's datasets could have ransomware installed, just like any other pieces of software or data, locking systems up until payment demands were met.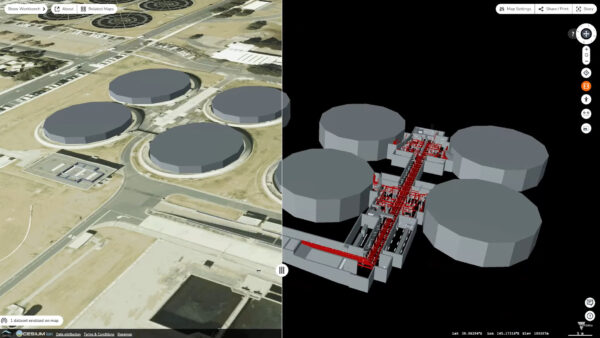 He also said that granting state actors accurate insights into the layouts of real-world systems could open them up to other vulnerabilities as well.
A Victorian government spokesperson told The Epoch Times that an impact assessment addressing potential risks had not been required.
The spokesperson did not explicitly address whether or not the DTV would encompass detailed views of critical or strategic infrastructure, such as power stations and military bases, saying the digital twin would "cover all of Victoria."
The spokesperson also did not explicitly address whether other key infrastructure, such as sewers, electrical cables, and communications cables, would be included, but said that the platform "[catered] for subterranean, surface level and above ground data."
The emerging technology has been trialed in other places, including a proof-of-concept project in New South Wales, as well as Singapore's $98 million (US$73 million) Virtual Singapore project.