The Victorian government will bolster its hotel quarantine program with the addition of more hotels and a senior manager as it prepares to facilitate more overseas travellers.
The move comes after the Victorian government initiated new quarantine measures for flight crews, and interstate returnees who are returning from COVID-19 hotspots in Australia. Currently, the hotel quarantine program, which restarted early December, has been operating at only half its capacity.
Victorian Health Minister Martin Foley said the breach of the highly-infectious UK strain from hotel quarantine demonstrated why the system has to be taken as "seriously and assiduously" as possible.
"Those interfaces with returned flight crew members and returning Australians poses are the biggest risk to stay ahead of this virus," Foley said at a press conference on Sunday.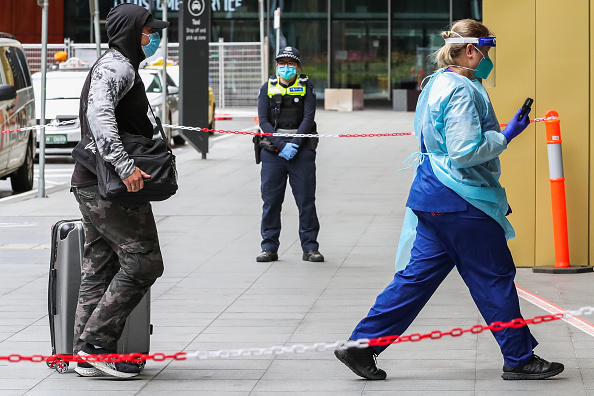 An estimated four of Melbourne's quarantine hotels are used in the program each with a capacity to quarantine over 1,000 people. Currently, around 2,240 are in the mandatory program over 1,800 are returning Australians and 71 are airline crew.
A spokesperson for COVID-19 Quarantine Victoria, the department in charge of the mandatory program, said the expansion plans would see more people land in Melbourne doubling the current average cap of 160 a day, the Herald Sun reported on Sunday.
The state is also offering up to a quarter of a million dollars for a new  Safety and Wellbeing Director who will be "overseeing additional hotels as they go live to accept more overseas travellers to Victoria," the spokesperson said.
New South Wales, Queensland and Western Australia have all halved the number of international travellers they can accept in response to Brisbane's three-day lockdown sparked by the community transmission of the highly-infectious UK strain of the CCP virus.
Victoria has recorded its fifth straight day of zero new locally acquired COVID-19 cases while one positive test from an overseas traveller.